Cyber task force shapes Air Force's top investment priorities for current and future budget cycles
The Air Force did a cyber review in the Pacific that uncovered gaps in its capabilities.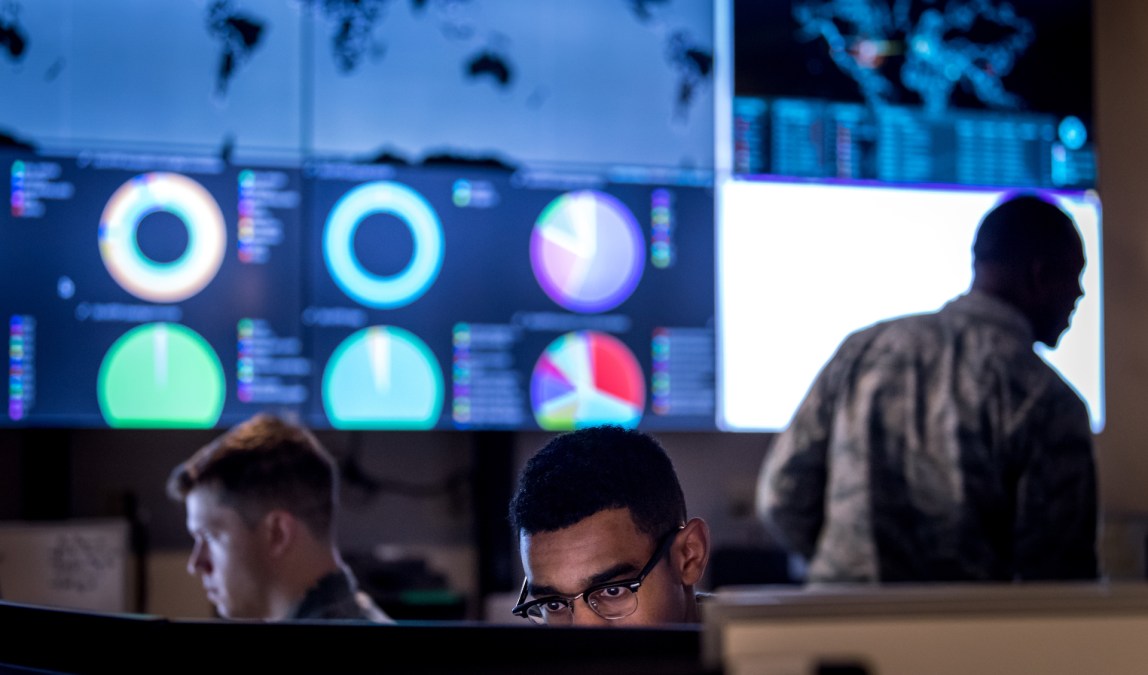 The Air Force is beginning its second year of conducting an overview of its cyber posture to inform investments for the next budget cycle, according to a top cyber official.
In response to Air Force Secretary Frank Kendall's urging for making cyber a priority – one of the his seven operational priorities, which list top modernization efforts for the service – officials created Task Force Sentinel Stand, which took a hard look at how military networks would stand up to China in a fight.
"My team stood up Task Force Sentinel Stand in partner with the 16th Air Force to be able to address the [Indo-Pacific Command] region looking at [Pacific Air Forces] in what we needed to know if we're able to survive, if we go into contact with China," Wanda Jones-Heath, principal cyber advisor for the Air Force, said during a panel presentation at the Joint Service Academy Cybersecurity Summit that took place at West Point April 4-5. The video from the presentation was provided to DefenseScoop Thursday night ahead of its public release.
That review found some gaps.
"The thing that we found was we had some serious issues. We had not invested in our infrastructure in a very long time. We didn't really know the critical mission thread that we needed to make sure that critical assets were protected and even know how we would survive if needed," Jones-Heath said.
"Another issue was, we found out that a lot of our systems had vulnerabilities that we had not taken care of. Cyber hygiene was the thing that we wanted to focus on and started to do that. Then we didn't have our [command and control] piece down quite," she added. "It took us four months to come together and be able to provide the secretary, no kidding, 'Here's where we need to invest and we need to invest quickly in these areas.'"
The review directly informed the Air Force's planned investments for the fiscal 2024 budgeting cycle, she said.
Jones-Heath added that this was the first time in her 33-year government career that the cyber community came together holistically — to include IT, crypto modernization, technical debt examinations and critical infrastructure — to look at the corporate process and advise the secretary to make concrete investments.
Now, she said, they're doing the same thing for the fiscal 2025 budgeting process so they can influence future investment decisions.
She also attributes this push to Kendall's prioritization of cyber.
"When Honorable Kendall came in, he quickly recognized that we had a huge problem: cyber was not valued from a warfighter perspective. And that mindset is certainly changed," Jones-Heath said. "He's given us a lot of leeway, and he's very interested and truly understands that cyber and cybersecurity is part of the success that we'll be able to" achieve.