DIU issues solicitation for GEARS program to convert older vehicles into unmanned systems
The move comes as the U.S. military is pursuing a variety of robotic platforms to keep troops out of harm's way and gain more capacity and tactical options.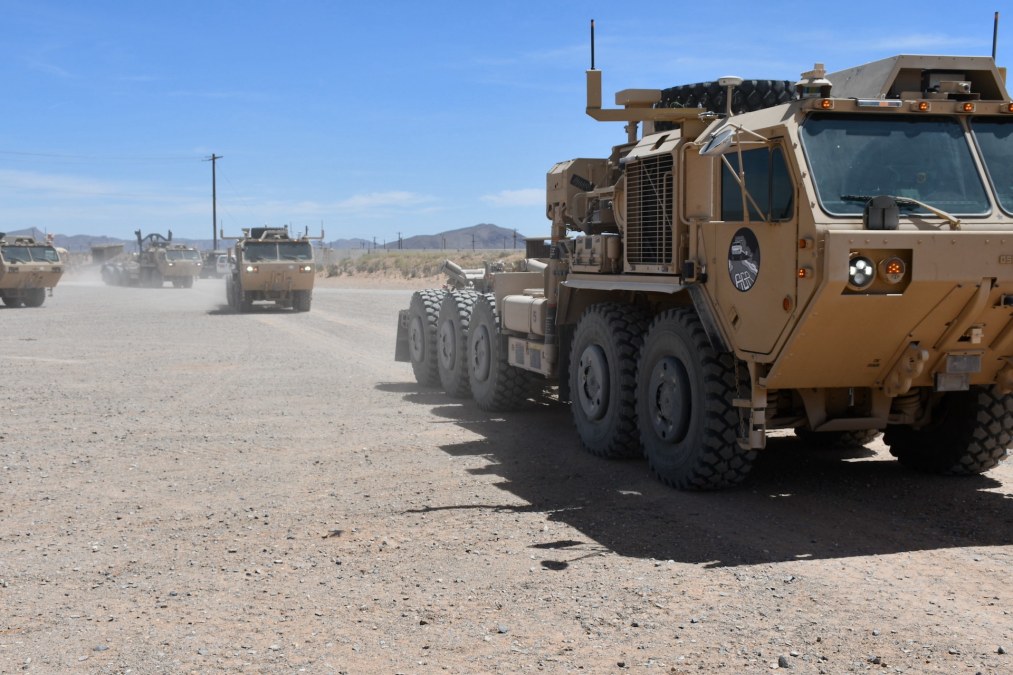 The Pentagon's Defense Innovation Unit is soliciting commercial solutions for turning soldier-driven ground vehicles into robotic platforms.
The move comes as the U.S. military is pursuing a variety of new unmanned systems to keep troops out of harm's way and gain more tactical options. Examples of next-generation technologies that are in the works include the Army's optionally manned fighting vehicle and robotic combat vehicles. However, the Pentagon also wants to upgrade older systems — such as logistics trucks that were originally designed for human operators — and make them more autonomous.
"The government is seeking vendors that can take existing military vehicles — including subsystems, such as trailers — and enhance them for safe, reliable, robust uncrewed operations through hardware and software integration. Solutions for both hardware and software components will be considered. This may include but is not limited to: networking and communications systems, autonomy critical hardware (sensors, compute, etc.), graphical user interfaces for vehicle command and control, teleoperation enhancements, and autonomous navigation software," DIU said in a new solicitation for its Ground Expeditionary Autonomy Retrofit System (GEARS) program.
Vendors' technologies should be designed for deployment with the Army's palletized load system and be adaptable to other vehicles within the U.S. military's fleet, including the family of tactical wheeled vehicles, per the solicitation.
Industry responses are due by June 13.
DIU may use other transaction authority — which is intended to help the Pentagon move faster in acquiring new capabilities — to issue awards for prototyping. Selected companies could be asked to convert up to six vehicles within one year of receiving an award, and up to 50 or more vehicles integrated within two-and-a-half years of award.
Government-furnished equipment and information will be offered to vendors during the prototyping process, including vehicles, autonomous navigation software, interfaces, protocols, safety compute systems, modeling and simulation suites, and graphical user interfaces for command and control, according to DIU.
Follow-on production contracts may be awarded to companies with effective solutions.
"The follow-on production contract or transaction will be available for use by one or more organizations in the Department of Defense and, as a result, the magnitude of the follow-on production contract or agreement could be significantly larger than that of the prototype OT," the solicitation states.