Department of the Air Force names Venice Goodwine CIO
Venice Goodwine takes over a $17 billion portfolio from former DAF CIO Lauren Knausenberger.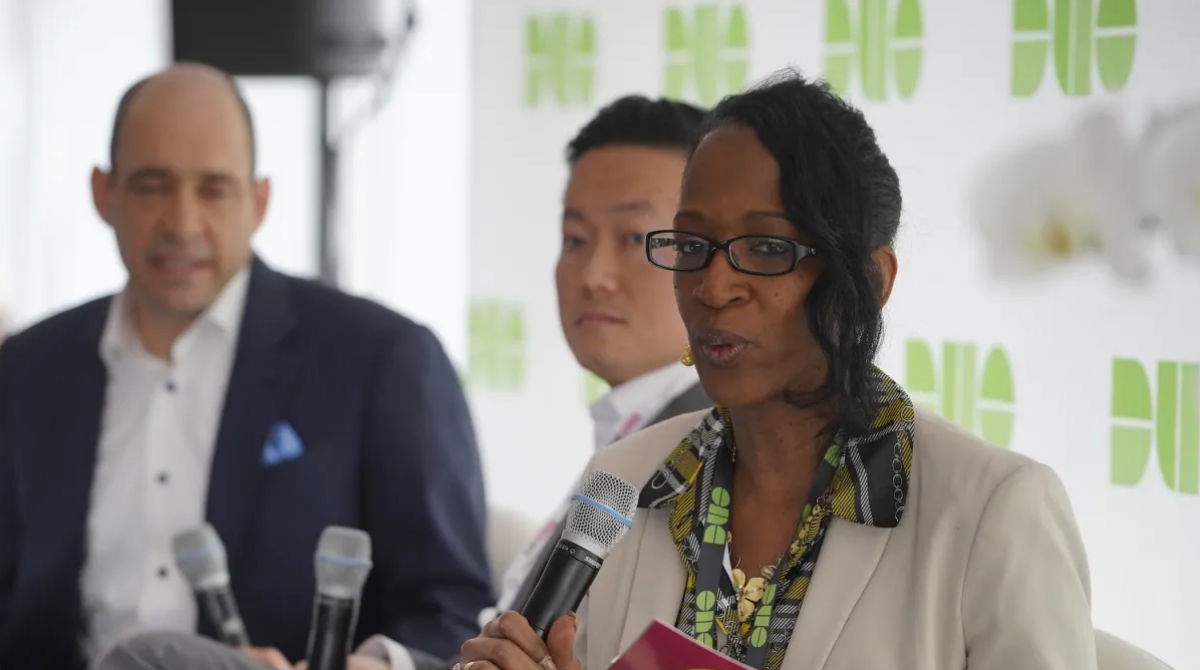 The Department of the Air Force has tapped Venice Goodwine as its new chief information officer, DefenseScoop has learned.
Goodwine takes over from Lauren Knausenberger, who stepped down from her position as Air Force CIO in June. Goodwine worked in Knausenberger's office as the director of enterprise information technology from 2021 until recently taking on the new leadership role.
An official at the Air Force confirmed to DefenseScoop that Goodwine has been the service's CIO since Aug. 13.
As the department's CIO, Goodwine will oversee both the Air and Space Force's enterprise information technology, cybersecurity, and data and artificial intelligence directorates. She will manage a portfolio valued at around $17 billion, according to the department.
She takes over a number of key IT and digital modernization initiatives underway at the Department of the Air Force, including a move to the Air Force's enterprise cloud environment known as Cloud One and the follow-on expansion called Cloud One Next. Goodwine will also be charged with the department's efforts to enhance cybersecurity through zero-trust frameworks.
Prior to her time at the Department of the Air Force, Goodwine worked as CISO for the Department of Agriculture, where she managed $208 million annually in cybersecurity expenditures throughout the agency, according to her biography on the service's website.
Goodwine is also an Air Force veteran, having joined active duty in 1986 and serving as a signals intelligence analyst. She then served in the Air Force Reserves from 2002 until her retirement from uniformed military service in 2022.