Key US Navy shipyard in Japan eyeing large language models, other AI tools
The U.S. Naval Ship Repair Facility and Japan Regional Maintenance Center serves 7th Fleet.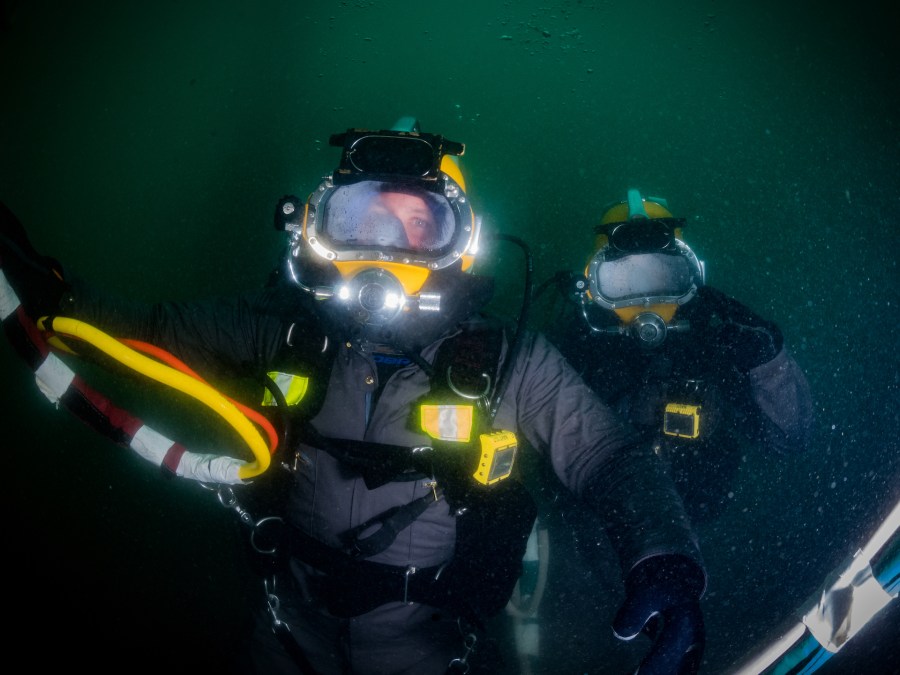 A critical military ship repair facility in the Asia-Pacific is keen on using artificial intelligence capabilities and other digital aids to improve its workflows, according to the organization's chief information officer.
The U.S. Naval Ship Repair Facility and Japan Regional Maintenance Center (SRF-JRMC) is located in Yokosuka and Sasebo and serves 7th Fleet. It's responsible for all surface ship maintenance for a force with an area of responsibility that stretches from India all the way to the International Dateline, CIO Peter Guo noted during a panel Tuesday at the Google Public Sector Summit, presented by Scoop News Group.
The overwhelming majority of the shipyard's workers — about 2,700 of the 3,000 employees — are Japanese. To break through language barriers, officials at the facility are using live translation capabilities via Google Meet.
"Our commander, commanding officers, supervisors who have a lot of Japanese employees, they were able to turn that on and be able to speak in their native English language and be able to communicate their intent. And on the other end, the Japanese employees can hop on the Google Meet call and literally you see the captions getting translated into Japanese. So, one thing that that creates from a culture perspective is … it allows you to get a broader reach to the lowest-level employees and humanizes the fact that you're hearing straight from the commander, you're not having to translate it all the way down, and you can get your message across [and] your intent across. So that was super good from a collaboration perspective," Guo said.
"And then the second thing is, in a very technical shipyard environment — I mean, like technical data and things like that — sometimes you do need to hear it translated straight from the horse's mouth and not play the old telephone game of, 'Oh, I think they said this, I think they said this' [and] by the time it gets there, it's a completely different … problem," he said. "So having … this translation capability has really helped us out on that piece."
Meanwhile, the organization is trying to get a better handle on its data to improve its readiness for using AI and machine learning.
The shipyard's strategy in this regard is aligned with Naval Sea Systems Command, which oversees U.S. ship repair facilities and regional maintenance centers across the world, Guo noted.
"Think about how much data that we have sitting on us," Guo said. "The short-term perspective that we're trying to focus on is, 'Hey, in order to get AI/ML you need all that data somewhere, you need that consolidated, you need to pull it through an ELT [extract, load and transform] pipeline, cleanse, normalize, and update it and tag all the way through so you can make sure you can train an unbiased model.' That's our goal right now. So we're focused on that at least and executing that within the next couple of years."
Meanwhile, the Department of Defense has identified more than 200 potential use cases for generative artificial intelligence, including large language models that can generate text, audio, code, images, videos, or other types of media based on prompts and data they're trained on.
The DOD recently stood up Task Force Lima, led by the Chief Digital and Artificial Intelligence Office's (CDAO) algorithmic warfare directorate, to assess generative AI technologies throughout the department.
Guo said he also wants ship repair facility employees to play around with the technology.
"Large language models like [Google's] Bard that are coming out, I've encouraged all of our folks on their free time to start using these capabilities and start seeing what they can find use cases for once they become approved," he said.
He noted that his organization wants to improve the "tech literacy" of its workforce.
"We're trying to get them tools like Tableau, Click and all these capabilities from a visualization perspective … so they can learn to get towards things like training AI and ML models in the long run," Guo said.