Pacific Air Forces working through operating concepts for robotic wingmen
The Air Force plans to field new drones, or "collaborative combat aircraft," to serve as force multipliers and keep pilots out of harm's way.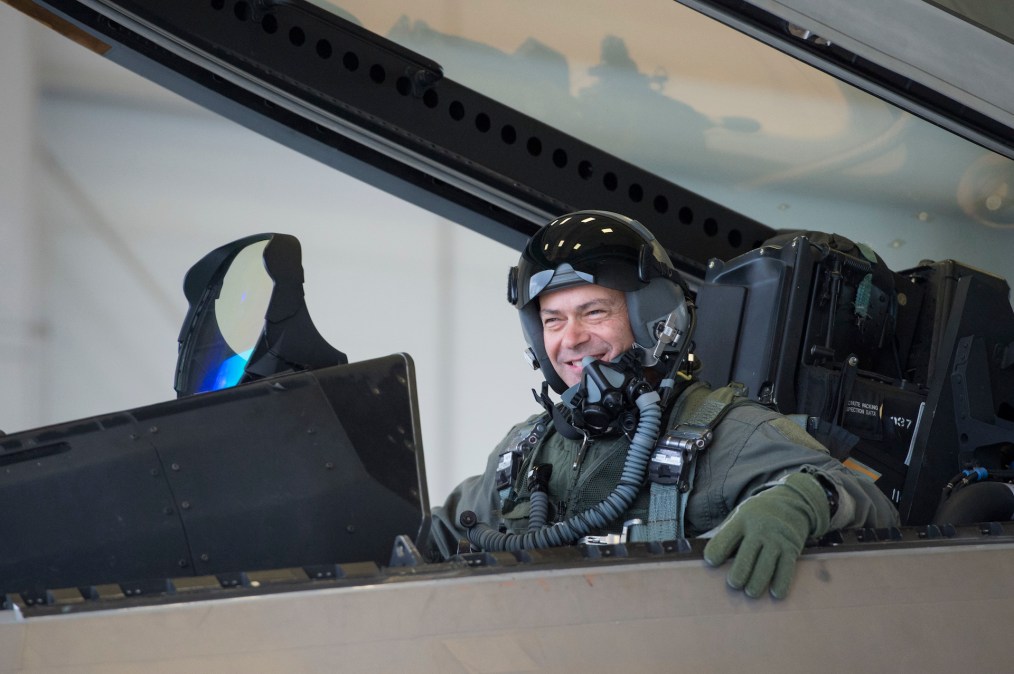 NATIONAL HARBOR, Md. — The Pacific Air Forces component of U.S. Indo-Pacific Command has started developing concepts of operation for drones that could accompany manned aircraft into battle, the commander of PACAF told reporters Monday.
The Air Force plans to field robotic wingmen, or "collaborative combat aircraft," to serve as force multipliers and keep pilots out of harm's way.
At the annual Air, Space and Cyber conference, DefenseScoop asked Gen. Kenneth Wilsbach if PACAF had started thinking through operating concepts for those types of systems in the Indo-Pacific where Pentagon leaders view China as the top threat.
"Yes. And I would say it's in the very beginning stages because, you know, in all candor we're just starting to see the initial actual technology start to reach the field," he replied during a media roundtable.
A number of questions need to be answered as the U.S. military and its allies consider how the systems could be employed, he noted.
"The first one is what do we want it to do? … Do we want it to be a sensor? Do we want it to be a shooter? Do we want it to be a relay platform? Do we want it to be a decoy? … I guess I want it to do all of that," Wilsbach said.
Another issue to be sorted out is how much autonomy the platforms should have.
"Will it be completely autonomous? In other words, will there be artificial intelligence such that you program the CCA to go do a mission and it knows how to do that, much like if there was a human in the cockpit — we've trained them to be able to do the mission, and even if there's … no connection into the network, the human can accomplish the mission because they have a brain? So, will that be how we employ these? Or will they be remotely piloted? And if remotely piloted, will they be flown from another aircraft?" he said.
For example, if the drones are to be remotely operated rather than being fully autonomous, the Air Force needs to figure out whether the drones would be flown from an aircraft like the E-7 Wedgetail airborne early warning and control system, another fighter jet, or some other platform.
"There's quite a bit of work that we need to do. But I am a big fan of this CCA technology because I believe it will allow us to bring mass against our adversaries. That will be pretty difficult to contend with," Wilsbach said.
In that scenario, enemies could be overwhelmed by potential targets and have trouble determining which U.S. aircraft they should try to shoot down first.
"It's a pretty hard environment to operate in. And so if we can present that to our adversaries, it'll give us an advantage," Wilsbach said.
He noted that U.S. allies in the region are also working on robotic wingmen technology and thinking through operating concepts, mentioning Australia and its Ghost Bat platform as an example.
DefenseScoop asked Wilsbach if he envisions future scenarios in which the U.S. Air Force's robotic wingmen could accompany allies' manned aircraft into combat, or vice versa. U.S. Air Force Chief of Staff Gen. Charles "CQ" Brown highlighted the possibility of such Friday during an international air chiefs conference in Washington on Friday.
"I don't want to get in front of anybody, but … of course. I mean, we do that with our manned platforms. Why wouldn't we do it with our, you know, with our uncrewed aircraft?" he said.