Make way for innovation: Understanding the roadblocks for emerging tech in government
In an op-ed, a pair of executives from the defense tech industry discuss how small companies can better offer innovative solutions government needs.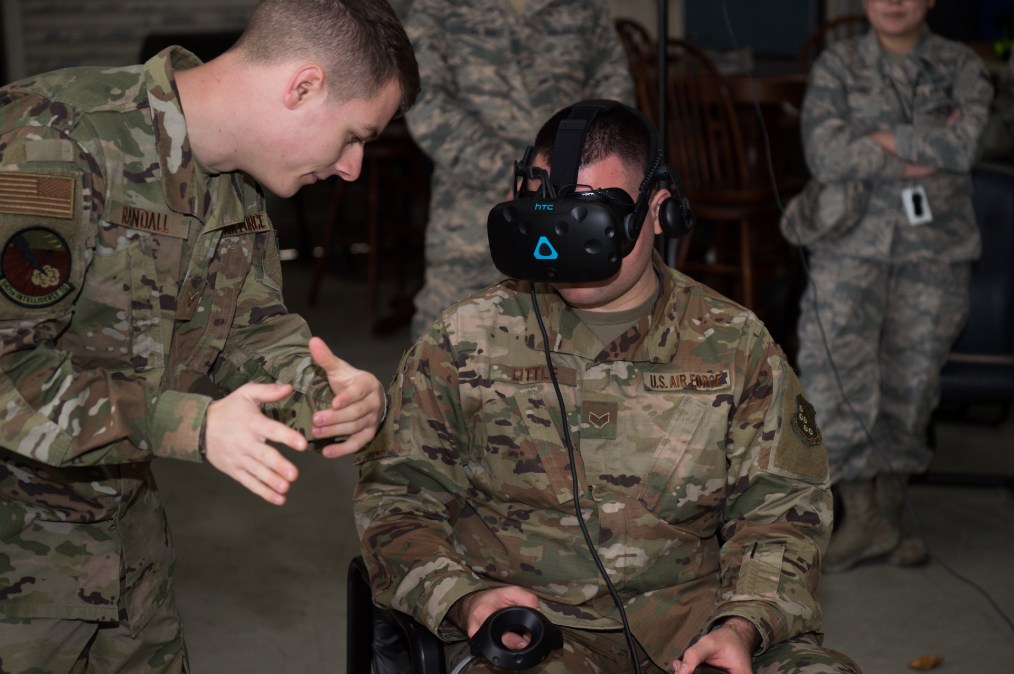 Digital innovation is a key goal in agencies across government. To become truly innovative and transform how government works, agencies need to buy, deploy, and adopt new technologies. Frequently these technologies are developed by small, nimble companies that — while well equipped to innovate — are not as able to meet the stringent demands of government procurement. Thus, the "valley of death" is born: a place where innovative solutions die because they cannot scale to meet government requirements.
It's no secret: The government makes it very difficult for small companies to break into the market. And once they have, they are penalized for growing too fast by having their small business status taken away. Kathleen Hicks, deputy secretary of the Department of Defense, and others in government realize this is a problem that negatively impacts our ability to stay competitive on a global scale. Fixing it is a complex endeavor, involving multiple aspects of contracting, tech development, and program management.
Building a bridge over the valley of death requires the government to better understand what technology companies need in order to maintain a solvent business, and how traditional government contracting processes work in opposition to those real needs. Conversely, emerging tech companies need to better understand and empathize with the structure of government work.
In this first article, we'll highlight insights gained when we sat down with executives in industry to discuss how to map out a more realistic journey for small companies that offer the innovative solutions our government needs. Our experts were:
John Scott — COO, Director Federal & National Security at Ion Channel
Billy Biggs — Vice President, Public Sector at WalkMe
---
Q: From your view, what are the biggest blockers that prevent technology from being adopted across the organization and scaled?
John Scott (JS): Probably the biggest problem we've run into is services versus products. The government customer may not have the expertise to know why a product is better, faster and cheaper than a manual or custom-built process and the incentives aren't there for contractors to save time and money with a product. A contractor says, "I can build this" and there is comfort in going with a contractor as there is "one throat to choke"; you can go directly to a developer and say, "Why is this not working?" It's harder to have that point of contact working directly with a vendor.
Billy Biggs (BB): The government acquisition cycle is so long! Currently, we're talking to prospects that are budget planning for FY 2024-2025. This is problematic for smaller businesses that need revenue now, not potential revenue two years out. One way to help mitigate this is by working through integrators that have funding on contracts today, where your product increases the value of their overall offering to the government.
Q: What do you think the government should know about how tech companies work?
JS: There needs to be a better process for vetting technologies to show how it could work in a simulated government environment. It needs to be easier to do fast pilots so that the government can learn more about any technology, and the tech company (especially small ones) can learn more about the government without having to immediately deliver against a formal contract and meet requirements like CMMC and RMF. You can't get the "cool innovative stuff" if you have to wait for them to go through the formal processes.
BB: Especially for publicly traded companies (and even for venture-backed ones), the pressure to deliver on expectations every single quarter. The pace of government and the pace of tech often collide. With the complexity of the Government's massive ecosystem, it's often very difficult to forecast the timing of new business and projects up to executive leadership. Yet, that communication to leadership is the most important factor to ensure continued investment required to be successful.
Q: What are the most confusing pieces of working with government?
JS: Security. Government needs to be much, much more explicit about what their security requirements are, and not just throw in compliance, mandates, and 300+ pages of documents like RMF, FedRAMP, NIST, etc. More of these requirements need to be automatable.
BB: It comes back to the pace of procurement and acquisition. It's not uncommon to demo our tech to the federal government, then have those prospects come back two years later when they have the funding and say, "Hey, is this pricing and proposal still accurate?" It's hard to revisit two years later and still be completely aligned on the value of what we proposed.
Q: Are there short-term solutions the government should enact while we wait for policy to change?
JS: I think it's critical that government stakeholders have skin in the game when it comes to implementing, developing and transitioning innovative technologies. Today, small companies have to invest a lot of money to even get considered for government contracts. When I worked at DOD, there was a program called ACTD/JCTD. A capability gap was identified, and then OSD would put in half the funds, the Command would put in a quarter, and then the Services component would put in another quarter. As a result, these organizations put aside their funds the development and transition into service were ultimately successful. Right now, I see a number of "Innovation Factories" where their funding is separated from the actual transition target — these aren't going to be successful.
BB: I have concerns that some of our adversaries, from a DOD perspective, don't have the same constraints as our government related to how they go out and procure innovative technology. If I think about the risk from a security perspective, there's got to be some measure of reform that we're looking at as a country to allow the government to buy more effectively: quicker, faster, stronger. Whatever you want to call it, they must be more innovative with their approach, because right now there's a perception the US is fighting some of these battles with one hand behind our back. There are easier ways to pilot tech while the bureaucracy gets carried out, but it's going to take a lot more people leaning in to help solve this problem.
In our next article, we'll highlight input from government executives on these same questions and highlight how they are working to build creative ways to meet the needs of both emerging tech companies and the government.
Sarah Abonyi is the Managing Director of Tech Client Services and Product at Dcode.