New DIU-AUVSI partnership aims to improve cybersecurity of drones
The agreement aims to ramp up the certification of unmanned aerial systems in line with federal standards.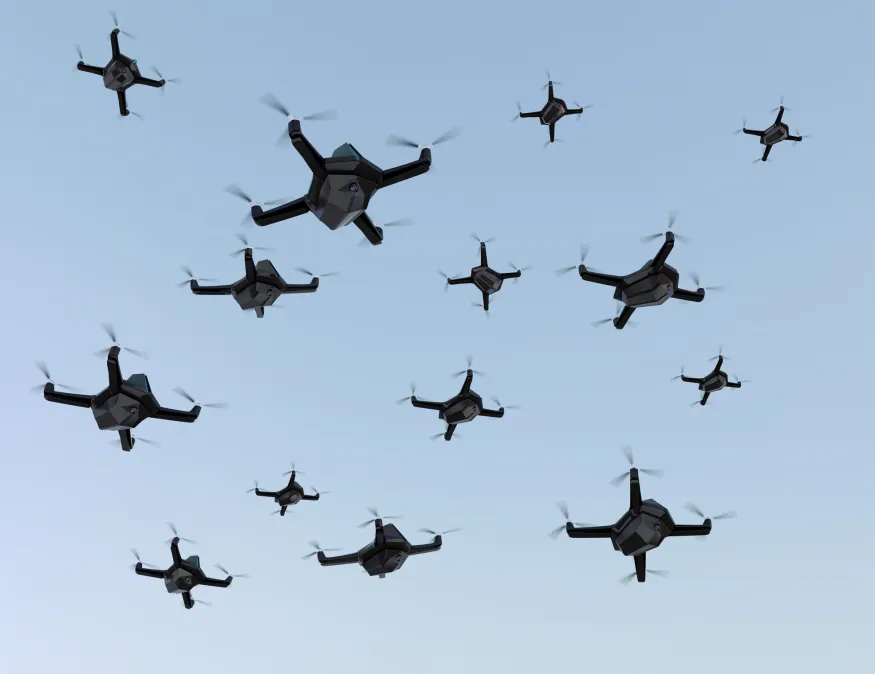 A leading trade association and the Pentagon's innovation hub have entered into a cybersecurity agreement aimed at ramping up the certification of unmanned aerial systems in line with federal standards.
The agreement between the Association for Uncrewed Vehicle Systems International (AUVSI) and the Defense Innovation Unit, announced on Tuesday, is similar to DIU's Blue UAS cleared list, which vets commercial drone companies to ensure they meet congressionally mandated cybersecurity requirements.
"Demand for additional cleared drones with new capabilities has outpaced DIU's ability to scale this critical [Blue UAS] program due to limited funding and manpower. Because of its unique position in the market, AUVSI and its Trusted Cyber Program will provide this cybersecurity certification pathway to the commercial industry in close coordination with DIU," the organizations said in a press release.
The proliferation of small unmanned aerial systems — which have both civil and military applications — has fueled concerns about their security.
"The goal of this new pilot initiative is to extend relevant cyber credentialing across the U.S. industrial base, proactively, streamlining and accelerating capabilities available to the Department of Defense (DoD) and the rest of the U.S. government," Brian Wynne, AUVSI President and CEO, said in a statement. "We are grateful for DIU's partnership and look forward to working with them to make the U.S. drone industry more resilient and secure."
The agreement will streamline the vetting process for small unmanned aerial systems through AUVSI's Trusted Cyber Program, which launched in August 2022, working with a variety of cybersecurity firms to provide technical assessments before government vetting, according to the announcement.
This program will offer a standardization of federal cybersecurity certification to the commercial industry, AUVSI said, providing corporate cyber hygiene, supply chain security, product and device security, data link connectivity and encryption.
"Commercial-off-the-shelf sUAS are increasingly relied upon by federal agencies as critical tools to conduct diverse operations," David Michelson, DIU program manager for Blue UAS, said in a statement. "Partnerships with industry that make it easier for federal users to access commercial technology will help achieve the program's goals."