Tech leader leaving Pentagon role to chair new NATO innovation accelerator
Barbara McQuiston recently moved on from her tenure as the Pentagon's deputy chief technology officer for S&T to serve in a full-time capacity as chair of the board of directors for NATO's new DIANA initiative.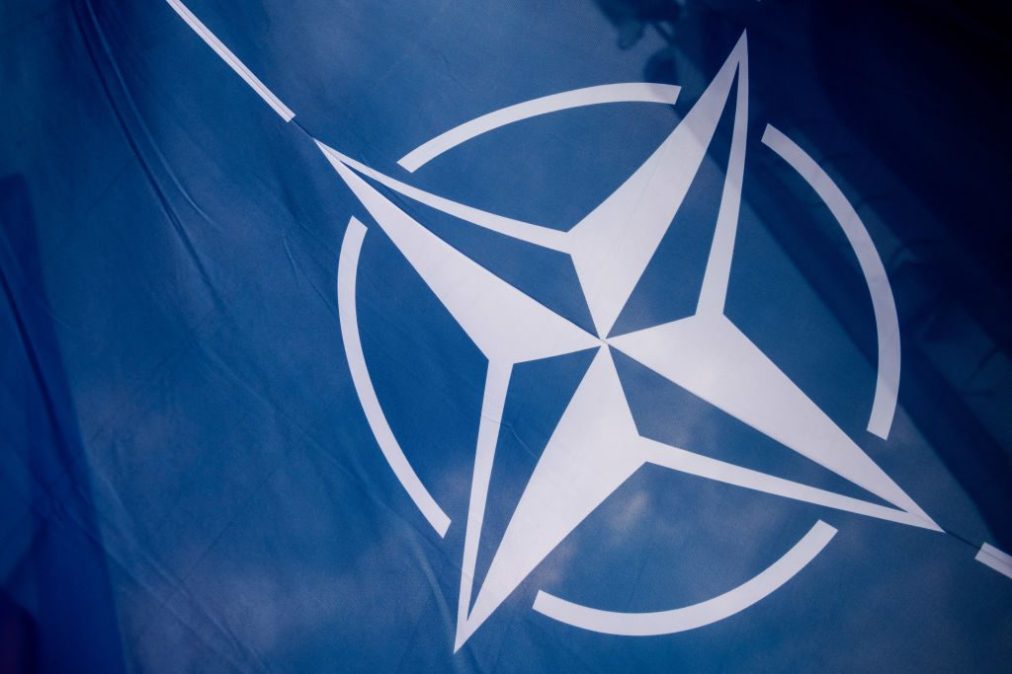 Barbara McQuiston recently moved on from her tenure as the Pentagon's deputy chief technology officer for S&T to serve in a full-time capacity as chair of the board of directors for NATO's new Defence Innovation Accelerator for the North-Atlantic (DIANA) initiative, DefenseScoop has learned.
Unveiled in Brussels at the North Atlantic Council meeting in June 2021, DIANA marks a broad effort to speed up the alliance's adoption of emerging and disruptive technologies by strategically strengthening technical cooperation between the member nations — and with commercial startups and other non-governmental organizations — through a novel network of research hubs and test centers across Europe and North America. The program is designed to leverage the venture capital-based NATO Innovation Fund, which is committing a total of €1 billion in investments over 15 years for "deep-tech startups" to drive breakthroughs or deployments in artificial intelligence, data, quantum computing, biotechnology, hypersonics, space and other fields.
Undersecretary of Defense for Research and Engineering Heidi Shyu named McQuiston as the U.S. representative to DIANA's board in October 2022. Associated officials from NATO's member nations went on to elect McQuiston to chair the initiative's board.
On Monday, a Defense Department spokesperson confirmed that McQuiston is no longer deputy CTO within R&E, and has pivoted to go all-in on her new position at the helm of the alliance's pursuit.
In her new post, there's much room for her to make an impact, according to experts interviewed by DefenseScoop.
"DIANA is so new and such a fresh initiative that the role of the chair, I think, will largely be up to the chair. She has no predecessor and she's the first in this position. So, a lot will depend on how she wants to structure the meetings and so forth. I would assume that she will certainly chair meetings — and I think she will have a significant opportunity to set the agenda," said retired Lt. Gen. Douglas Lute, who served as the U.S. ambassador to NATO between 2013 and 2017.
Challenges and opportunities
McQuiston has more than 30 years of executive management experience in high-technology companies and government service. She previously served in a number of expert advisory positions at the Defense Advanced Research Projects Agency (DARPA). In 2011, she was nominated by President Obama for the position of assistant secretary of defense for acquisition. However, McQuiston requested for her nomination be removed after it was stalled in Congress, and then left government to pursue her culinary dreams. Eventually, she returned to the DOD, where she served most recently as the principal advisor on the entire department's S&T portfolio, under Shyu.
Now, as its first-ever chair, McQuiston brings to the NATO board deep experience in venture fund technology investments and technical oversight for the development of dual-use products.
"Really a lot of this role is about setting an agenda for the alliance by pulling together defense experts with the industrial base and innovators to combine assets on both sides of the Atlantic, Canada, the United States and Europe — which is something that's lacking," Michael Williams, a non-resident NATO expert with the Center for Strategic and International Studies and professor at the Maxwell School of Citizenship and Public Affairs at Syracuse University, told DefenseScoop.
When it comes to emerging and disruptive technologies, there's currently very obvious disparities across NATO members' deployments, experiences and budgets, Williams noted. To him, DIANA could prove key to facilitating interoperability and a more level playing field between the nations — in emerging tech areas and traditional ones that are rapidly evolving.
An early challenge for the new board, according to Williams, will likely involve puzzling out and reconciling the varying technological demands of the 30 independent countries that make up NATO, as well as their many military components, which are also having to adapt to what's happening in the Ukraine-Russia war.
"When we look at NATO, now, there's very different priorities," Williams said. "And they're all pretty valid — but it also depends on where you sit."
For Poland and other nations in Central Europe, he noted that there's presently "a lot of emphasis on probably more traditional, heavy military and industrial capacities," like tanks and artillery weapons. Baltic nations likely also have interest in such capabilities, but additionally may seek innovation in digital solutions to fight cyber threats. The latter might be of interest to Western nations that are also looking to counter political interference online, Williams noted, while countries on the Mediterranean take more of a sea-based approach to the deterrence.
"So it's going to be sort of reconciling what all the nation-states think are their main priorities with what the alliance [military components consider their] priorities," and where startups and other partners can support those needs, Williams said, adding "it's going to be a lot of coordination and deconfliction."
Now an executive at BGR Group, Lute also told DefenseScoop that it's important to note that DIANA is coming into fruition at a time when NATO members' defense budgets are trending historically upward, partially in response to the war in Ukraine.
"So, there's a potential here that an innovative approach like DIANA coupled to increasing defense spending can have a very meaningful effect on the alliance," Lute said.
The former diplomat added that he is eager to observe what effect DIANA has on reforming the NATO acquisition system.
"It's one thing to have DIANA and introduce innovative technological possibilities to the alliance, but the next question then is what does the alliance do with these possibilities, these interesting technologies and so forth?" Lute explained. "And that will, by and large, only happen if there's a meaningful relationship between DIANA and the acquisition process, and in particular, the NATO Communications and Information Agency, which does most of the contracting on technology. So, what's not yet determined — and the piece that I'll be watching carefully — will be this connection between DIANA and [that NATO agency]."
A signal
Experts that spoke to DefenseScoop noted the significance that the first person elected to chair DIANA's board is from the United States.
"I think the fact that an American was elected among the 30 allies, obviously reflected America's role as an innovation leader among the 30 NATO allies," Lute said. To him, McQuiston being trusted in this role reflects the reputations of both the U.S. military and commercial space as elements with "strong strains of innovation."
"And my suspicion is that the members of the board who selected her as chair are hoping that she'll represent not only the U.S. Department of Defense — but also the U.S. DOD relationship with the commercial world," Lute said.
"It's potentially a very important role, but it's just too soon to tell," he added.
Williams said he doesn't think it is a coincidence that McQuiston, an "extremely qualified" American, was tapped as the first chair of DIANA, especially because the U.S. has been a leader in defense industrial and dual-use technologies.
"There's lots of symbolism behind who's in what role at NATO, right?" he said, pointing out that the NATO secretary-general is always a European, while NATO's Supreme Allied Commander Europe (SACEUR) is always an American.
"So this is … similar, I think," Williams said. "This is partly a signal about where the driving force is coming from."
Following McQuiston's recent move, retired Air Force officer Steven Wax is filling the role of Pentagon deputy CTO in an acting capacity, DefenseScoop confirmed.