DOD finally inks deal with L3Harris for VAMPIRE counter-drone systems for Ukraine
Nearly five months after the Pentagon unveiled plans to procure VAMPIRE counter-drone weapons for Ukraine, L3Harris announced that it has been awarded a $40 million contract to provide 14 systems.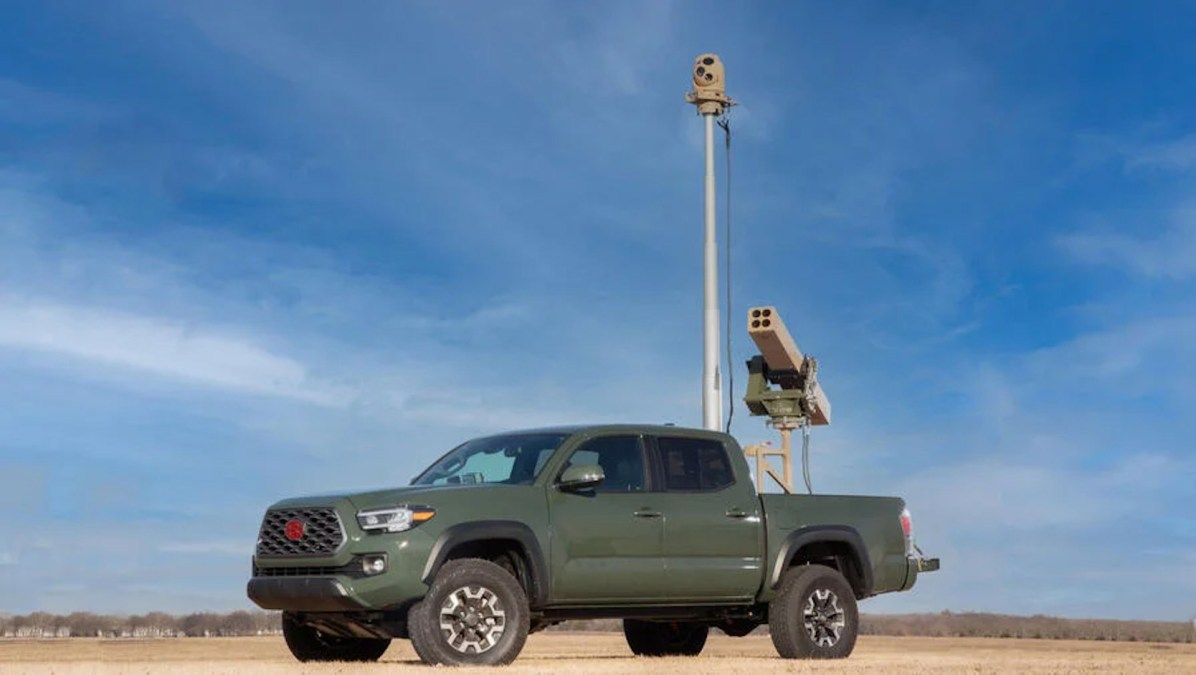 Nearly five months after the Pentagon unveiled plans to procure counter-drone weapons from L3Harris Technologies for Ukraine, the contractor announced that it has been awarded a contract to provide the systems.
The $40 million deal announced on Monday by L3Harris includes 14 Vehicle Agnostic Modular Palletized ISR Rocket Equipment (VAMPIRE) packages that will be mounted on platforms provided by the U.S. government. The tech can be mounted on a variety of tactical vehicles and non-tactical vehicles, according to L3Harris.
Kyiv and other areas in Ukraine have been under assault by unmanned aerial systems launched by Russia, and air-defense capabilities have been identified as a top need.
"The portable VAMPIRE kit will allow Ukraine ground forces to target and shoot down enemy drones and defend against adversary ground threats. The systems ordered by DoD are tailored to provide critical defense assets to help Ukraine protect against attacks on civilian infrastructure," L3Harris said in a press release Monday.
The technology will include a WESCAM MX-10 RSTA targeting sensor and an Advanced Precision Kill Weapons System rocket armed with a proximity fuze.
The company submitted its VAMPIRE prototype to the Defense Department in April and continued testing it over the summer. In August, the Pentagon revealed its plans for the system when it announced a new security assistance package for Ukraine.
However, the tech was to be procured from the contractor using Ukraine Security Assistance Initiative (USAI) funding — not transferred to Kyiv from existing U.S. military stocks. Notably, technologies acquired through USAI generally take much longer to get to Kyiv than capabilities that the Pentagon already has in its inventory. Defense officials have noted that it can take many months to ink contracts and have new systems manufactured.
"We've invested in procurement, testing and certification since August so VAMPIRE production can begin without delay," Luke Savoie, president of the intelligence, surveillance and reconnaissance division at L3Harris, said in a statement.
Four of the 14 systems that have been awarded are slated to be delivered to the Defense Department in "mid-2023" and the rest are scheduled to arrive by the end of the year, according to L3Harris. The DOD is expected to transfer the systems to Ukraine after receiving them from the contractor.