Information warfare personnel could be permanent fixtures on submarines
Following a pilot effort, the Navy could be looking to add information warfare personnel to submarines permanently.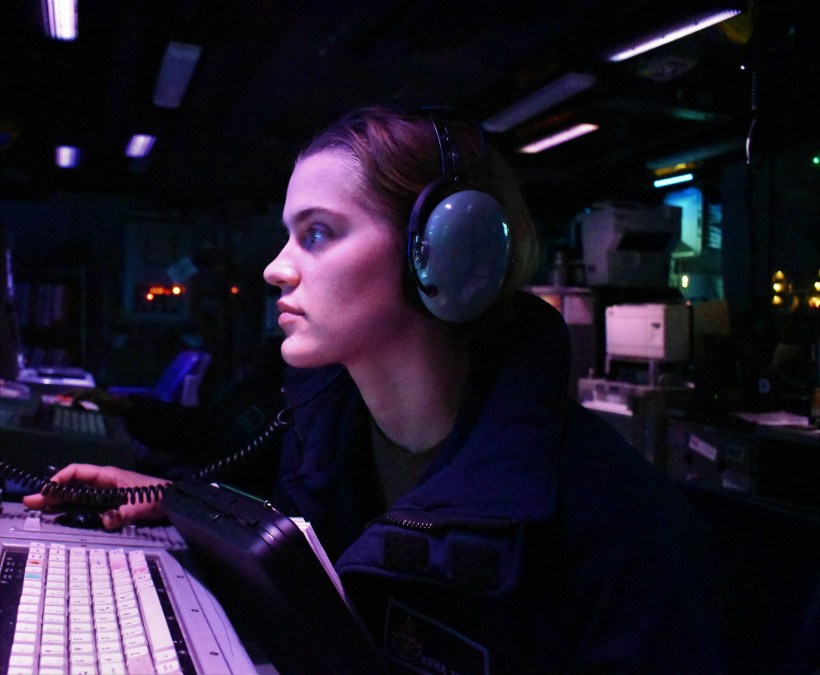 SAN DIEGO, Calif. — As the Navy looks to more tightly integrate information warfare personnel into its fleets, the next phase could include submarines.
Last year, the Navy began a pilot aboard two submarines to embed a variety of information warfare (IW) officers and sailors.
It's been "so successful that they are going to commit to invest full time probably in at least two cryptologic technicians to be on board to do [electronic warfare], and we're going to start building out an officer base so we have a full time IW junior officer on board summaries," Vice Adm. Kelly Aeschbach, commander of Naval Information Forces, said at the annual WEST conference in San Diego Wednesday. "Really powerful I think and the recognition there of how complex the undersea environment is — that we all benefit if we allow information warfare experts to come and do their job full time and support undersea experts who need to focus full time on operating their submarine in a very competitive environment."
This follows the decision years ago to make information warfare commanders as permanent fixtures within carrier strike groups, with pilots for amphibious ready groups and the submarine community ongoing.
Aeschbah had previously said the submarine force had to focus all its attention and resources on its main mission, often neglecting information warfare aspects especially since they didn't have any IW experts on board for direct support capability.
She told reporters at the conference this week that both her and Vice. Adm. William Houston, commander of Naval Submarine Forces were in strong agreement that the integration of a permanent IW capability on submarines would be effective.
For the pilot effort, officials put an information warfare professional and cryptologist on both submarines to see which skill set would be more beneficial. On the enlisted side, they put a cryptologic technician technical, cryptologic technical maintenance and intelligence specialist onboard.
Ultimately, she said, the submarine force might not need the maintainer full time.
"The feedback we're getting from both pilots is they have been value added," Aeschbach said. "The results have been very positive."
The IW personnel have brought important expertise and specialization in electronic warfare and intelligence.
Aeschbach said in the coming years as officials try to grow this capability, it's possible every submarine will have this make up of information warfare personnel. The only limitation will be resourcing new officer billets.
On the cyber front, the submarine community added a cyber watch stander for the first time through a pilot effort.
"What we are implementing now is for our ITS rate, our Information Technology rate, is we're going to split them up into EW, comms and cyber, and now there will actually be cyber watch stander across all the submarines based on that pilot," Rear Adm. Jeffrey Jablon, commander of Submarine Force at Pacific Fleet, said at the conference. "Really positive feedback from that pilot from our crews."