Signals intelligence expected to play big role in enabling – and denying – long-range fires
Signals intelligence capabilities from Fleet Cyber Command allow for greater maritime and space domain awareness to enable long-range precision fires.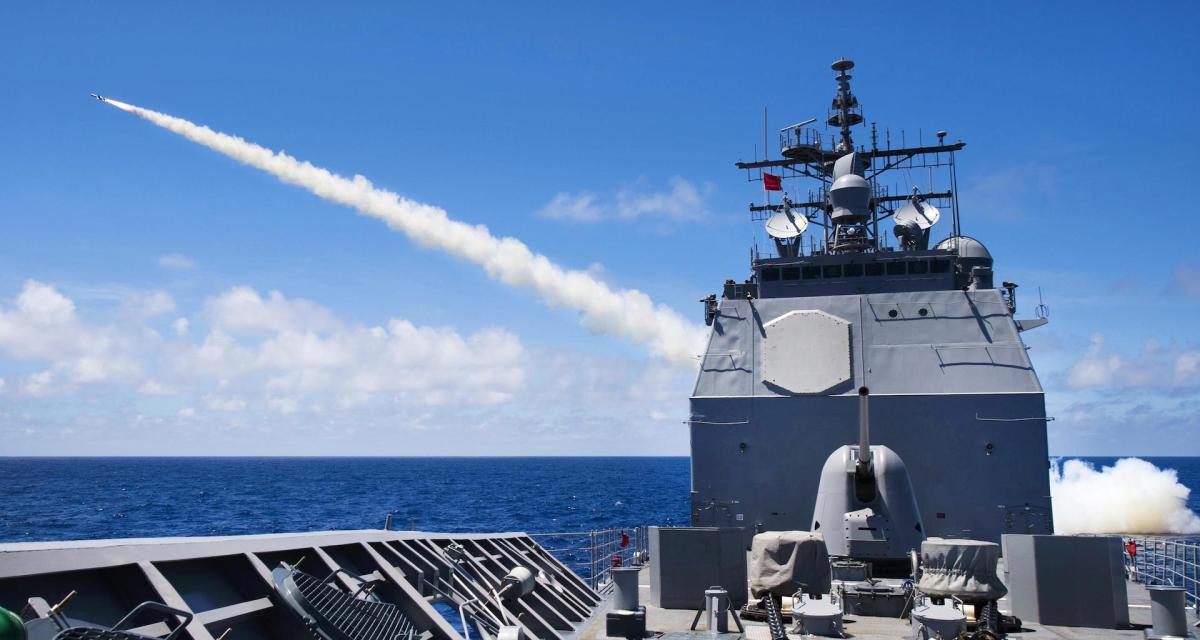 SAN DIEGO, Calif. — The U.S. military will have to be ready to fight and shoot over longer distances in future conflicts against sophisticated nation-states, making long-range precision fires a top priority for the services. For the Navy, signals intelligence is viewed as a critical component of that from both an offensive and defensive perspective.
"Right now, about 85% of how we enable and understand long-range precision fires is through SIGINT," Vice Adm. Craig Clapperton, commander of 10th Fleet/Fleet Cyber Command, said Feb. 14 during a presentation at the annual WEST conference in San Diego.
One of Fleet Cyber's key roles is providing maritime and space domain awareness, which involves not only understanding and sensing what's going on in various domains, "but then if and when necessary, deliver lethal long-range precision fires," Clapperton said. "[You] can't do that unless you have the picture. You can't do that unless you can bring together a multi-INT, a lot of it is SIGINT. Quite honestly, somewhere north of 75 to 80% of it right now is a SIGINT picture."
Clapperton said that for the theaters and commands he supports – including U.S. Indo-Pacific Command, U.S. Forces Korea and U.S. Southern Command – Fleet Cyber has to give them battlespace awareness to enable long-range precision fires. Space, cyber and electronic warfare effects that occur on or off a network, can all be part of the equation.
On the flip side, denying the adversary the ability to sense targets and conduct long-range fires on U.S. and allied forces would be a critical task in future conflicts against high-tech foes.
"My ability to prevent the adversary from doing those things and then targeting our forces and enabling them greater freedom of movement — that could potentially be the most important," Clapperton said at the conference. "If I can make it so that the adversary's ability to use and employ and implement the same concepts, if I can degrade those, then we're winning."
Clapperton said that ultimately, non-kinetic capabilities that are integrated with kinetic capabilities are the way to win in modern warfare. The term non-kinetic, in U.S. military parlance, generally refers to capabilities or tools that don't fall under the traditional weapons portfolio of physical objects, such as cyber, signals intelligence, information operations and electromagnetic spectrum ops.
The Nay isn't the only service that's interested in leveraging non-kinetic capabilities to enable attacks across great distances. The Army, for example, has experimented with how passive sensors can improve targeting for long-range precision fires. Officials have also noted that such non-kinetic capabilities can provide significant intelligence to be able to see across thousands of miles, such as using sensors in the electromagnetic spectrum and cyberspace.
Moreover, high-altitude sensors, such as the High Accuracy Detection and Exploitation System (HADES), aim to provide the Army a greater ability to conduct what it calls deep sensing, or sensing over much greater distances.