Army issues awards for next phase of aerial sensor intelligence modernization
The Army awarded L3Harris and Raytheon phase 2 OTA contracts to develop sensors for the Multi-Domain Sensing System, and eventually, the High Accuracy Detection and Exploitation System (HADES).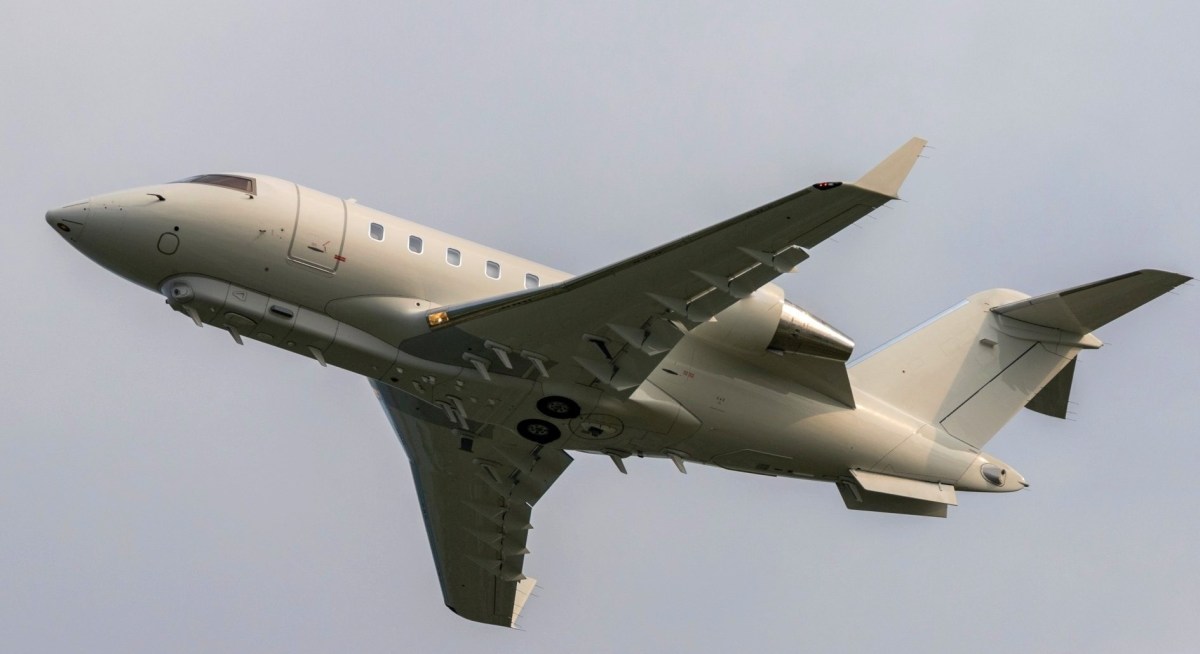 The Army has awarded phase 2 contracts to two companies to continue developing electronic sensors as part of a broader aerial intelligence modernization project, the service announced Tuesday.
L3Harris and Raytheon Applied Signal Technology each received Other Transaction agreements with a total value of $18 million to enhance designs and build prototype electronic intelligence and communications intelligence sensors as part of the Multi-Domain Sensing System (MDSS).
MDSS is a family of systems that aims to modernize the Army's aerial intelligence platforms and sensors to make them more effective against a near-peer adversary. They will include high-altitude balloons, jets, and fixed-wing solar gliders.
The Army said this effort will directly support its High Accuracy Detection and Exploitation System (HADES) program. HADES, which will replace the legacy Guardrail aircraft, will cover mid-tier altitudes up to the stratosphere. The Army is targeting a business jet for this effort. It will encompass signals intelligence, electronic intelligence and communications intelligence sensors.
The Army has several feeder efforts currently to inform the way ahead for HADES. They include the Airborne Reconnaissance Targeting Exploitation Mission Intelligence System (ARTEMIS), which has flown in real-world missions in Europe, and Airborne Reconnaissance and Electronic Warfare System (ARES), which has been described as a contractor-owned, contractor-operated solution.
"The sensors resulting from the MDSS Sensor Evaluation Program will first be used on the MDSS HADES. The MDSS HADES will be globally deployable and provide a multi-faceted sensing capability at higher altitudes and longer ranges, and with longer endurance than is currently available from the Army's enduring fleet," Dennis Teefy, project director for sensors-aerial intelligence within Program Executive Office Intelligence, Electronic Warfare and Sensors, said in a press release.
"The goal is to provide deep-sensing intelligence collection of indicators and warnings, electronic order of battle, and patterns of life for target development. This will allow standoff operations to detect, locate, identify, and track critical targets for the ground commander. This effort is in support of the Office of the U.S. Army Deputy Chief of Staff and the Aerial ISR Task Force's Modernization Strategy," he said.
The Army has one ARTEMIS jet flying in Europe and one ARES jet flying in the Pacific, and the service will incorporate lessons learned once they return to the U.S. and the data is collected.
"Fly, fix, fly is the concept. So we're iterating, we're learning, we're seeing what works, what doesn't work in that domain, coming back to the States, fixing, changing, going back and forward. All of this is to inform how we will ultimately build the HADES program of record," Ronald Rizzo, deputy project director for sensors-aerial intelligence, told reporters during an Aug. 30 visit to Aberdeen Proving Ground, Maryland.
Rizzo also noted that there will be a bridge capability called Athena before HADES is ultimately fielded in 2028.
In the feeder efforts this far, the technology's range has exceeded expectations.
"On-station time and in the range of the aircraft have been very eye-opening. It's a totally different type of [concept of operations] than from what we would do with a Guardrail," Rizzo said.
According to the Sept. 13 release, the overall value of the OTA prototype project is about $49 million over all phases.
This second of three phases will involve the vendors enhancing their designs by building prototypes that increase performance and sensitivity at higher altitude, range and speed, over 24 months.
Because a commercial jet is uncharted territory for the Army, there is a lot to learn in terms of sensing at these speeds and altitudes, officials have noted. Additionally, they have a lot to learn regarding the maintenance and sustainment of such a system.
Up to two vendors could be selected for phase 3 where they'll integrate their prototypes onto a contractor-owned, contractor-operated aircraft to perform flight tests over a 12-month period.
Officials have also noted that they need this program — versus leveraging Air Force assets for intelligence — because the Army has very unique requirements to support its ground missions.
"The Army has a different set of targets we're looking for. We have different tactical requirements that certainly the Air Force has provided over the years," Rizzo said. "I think that's really why the Army really needs to push into this. Historically, the strategic piece was more done by the Air Force and the tactical piece was done by the Army. As we move into a tactical against peer, near-peer [competitors], we need to have our own Army asset that we can command and control."