DOD tech chieftains look to deepen collaboration with European allies in wake of Ukraine war
A visit overseas last week led by the Pentagon's Deputy CTO for Critical Technologies Maynard Holliday was sparked in some ways by the unfolding war in Ukraine and "the threat of further expansion."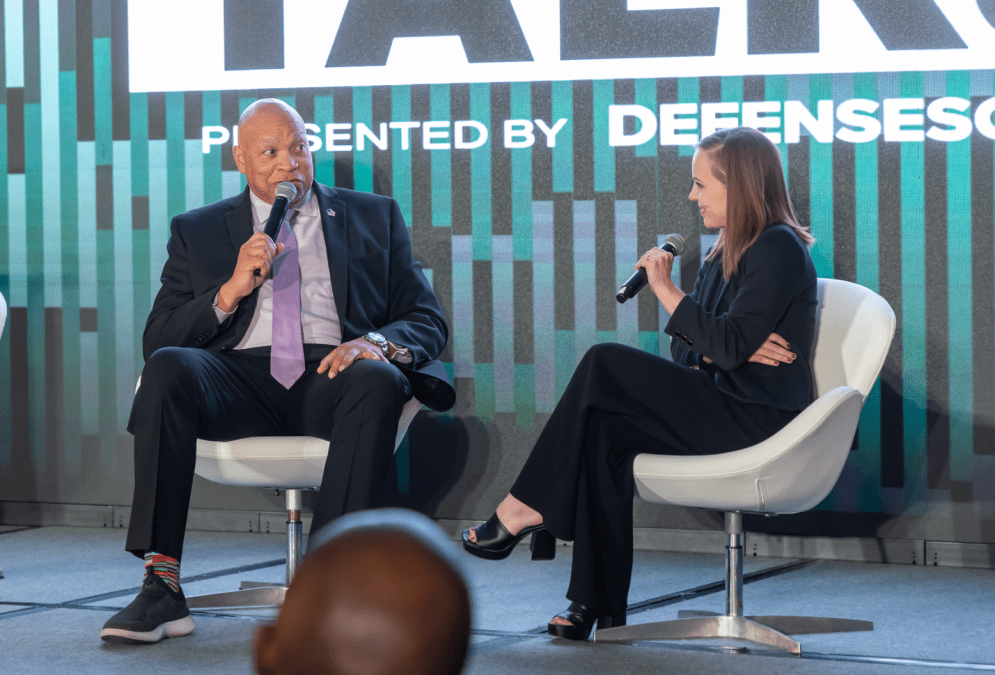 On an international tour this month, the Pentagon's deputy technology chief met with U.S. allies abroad to jumpstart new and deeper cooperation around existing and emerging capabilities that are expected to be instrumental to ensuring military advantage in the future.
"I just got back from Europe last week, where we talked with our U.K. and NATO partners about this," DOD Deputy Chief Technology Officer for Critical Technologies Maynard Holliday said Thursday at the annual DefenseTalks summit hosted by DefenseScoop.
A robotics engineer and self-proclaimed "geek," Holliday is an original founder of the Defense Innovation Unit Experimental, or DIUx, under former Secretary of Defense Ash Carter.
In his present capacity in the Pentagon's research-and-engineering directorate, he leads the principal directors and their teams assigned to the office's critical technology portfolios.
Multiple members from his team in R&E accompanied him on his recent trip, including ​​Principal Director for Trusted AI and Autonomy Kimberly Sablon and Principal Director for Space Lindsay Millard.
According to Holliday, their visit overseas last week was sparked in some ways by the unfolding war in Ukraine and "the threat of further expansion."
Russia's invasion of Ukraine alarmed the Biden administration and America's allies in Europe, and prompted them to commit tens of billions of dollars worth of military aid to Kyiv. Meanwhile, U.S. officials are also concerned about China's aims and military actions toward Taiwan in the Asia-Pacific.
"Thanks to [Russian President Vladimir Putin and Chinese President Xi Jinping], our international partners and allies have pulled us closer and want to collaborate more closely," Holliday said.
Discussions related to those concerns were held "specifically around critical infrastructure in and around the Baltics — and even more specifically, the Nord Stream pipeline sabotage," he said.
That natural gas pipeline, which runs through the Baltic Sea from Russia and is a major element of Europe's energy security, was impacted by underwater explosions last year.
"The Europeans are recognizing that all this critical infrastructure that's on the seabed is vulnerable and they want to institute maritime [intelligence, surveillance, and reconnaissance] — and we're interested in collaborating with them on underwater unmanned vehicles and also, you know, protecting those pipelines and protecting those fiber optic links, because it's critical to European economic security," Holliday told DefenseScoop.
At the meetings, officials also talked through technology challenges regarding algorithm bias and data privacy, among other topics, he noted.