US to send more Puma drones to Ukraine
An unspecified number of the unmanned aerial systems were included in the latest security assistance package. valued at $2.1 billion. that was announced Friday.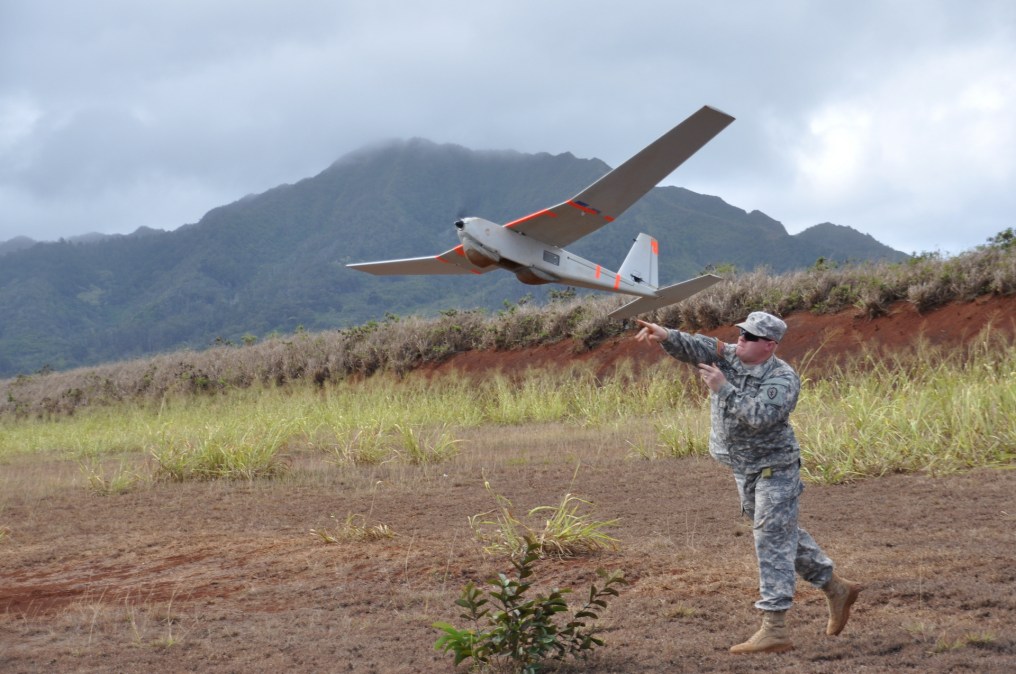 Additional Puma unmanned aerial systems will be headed to Ukraine as the United States continues to funnel weapon systems to aid Ukrainian forces in their fight against Russia.
An unspecified number of Puma drones, manufactured by AeroVironment, were included in the latest security assistance package, valued at $2.1 billion, that was announced by the Pentagon on Friday.
The small UAS, which can be hand-launched, are designed to perform intelligence, surveillance and reconnaissance missions. These types of technologies have played a critical role in helping Ukraine's military locate and target Russian forces.
The U.S. Army also uses Puma drones to aid in its missions.
The Defense Department announcement did not specify which variant of the Puma was included in the package. A DOD spokesperson told DefenseScoop that additional details could not be provided at this time as contracts have yet to be completed.
The Puma is one of many unmanned aerial systems that the Biden administration has committed to Kyiv since Moscow's invasion last year. Others include the ScanEagle, CyberLux K8, Altius-600, Jump-20, Switchblade and Phoenix Ghost. The Switchblade and Phoenix Ghost are kamikaze drones that are designed to loiter until they find a suitable target and then destroy it by crashing into it.
The U.S. has also provided a slew of counter-UAS and other air defense systems to help Ukraine fend off Russian unmanned systems, missiles and planes during the massive drone war.
Other capabilities in the security assistance package announced Friday include additional munitions for Patriot air defense systems, HAWK air defense systems and missiles, 105mm and 203mm artillery rounds, laser-guided rocket system munitions, and support for training, maintenance and sustainment activities.
Notably, all of the weapons in the new package will be procured from contractors using Ukraine Security Assistance Initiative (USAI) funds — not drawn from existing DOD stocks — which means it could take many months for them to be manufactured and delivered to Ukraine.
"This USAI package illustrates the continued commitment to both Ukraine's critical near-term capabilities as well as the enduring capacity of Ukraine's Armed Forces to defend its territory and deter Russian aggression over the long term," the Pentagon said in a release.