AFSOC adding new electronic warfare capabilities, other weapons to C-130s
Air Force Special Operations Command plans to add a variety of weapons to its C-130 transport aircraft as it looks for innovative ways to use its legacy platforms.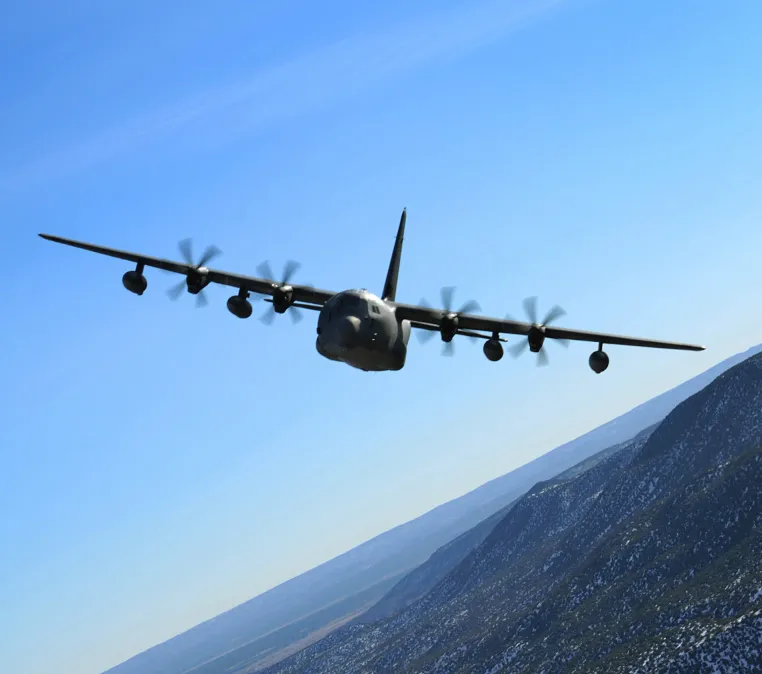 NATIONAL HARBOR, Md. — Air Force Special Operations Command plans to add a variety of weapons to its C-130 transport aircraft as it looks for innovative ways to use the legacy platforms in its inventory to deal with future threats.
"Back to the analogy of making different recipes with the ingredients we've got — C-130 Is a great ingredient, but if we constrain ourselves to thinking about it as simply a cargo airplane because that's what it was originally built to do, I think we're missing some of the value with that," AFSOC Commander Lt. Gen. Jim Slife said during a meeting with reporters at the Air and Space Forces Association's Air, Space and Cyber conference on Tuesday.
Last year, the organization fired a cruise missile from an MC-130. The command is also exploring the idea of deploying palletized munitions from these types of aircraft, which Slife described as AFSOC's most flexible platform.
"We're also looking at the avionics and some of the electronic capabilities on the MC-130. I think we're in the terminal stages of concluding an agreement with an industry partner that will allow us to put an active electronically steered antenna, an AESA radar, on a C-130, which provides a whole host of capabilities that we haven't seen up to this point," Slife said.
The aircraft has been "fantastic for what we've needed to do for the last 20 years. But as we look at what we might need it to do for the next 20 years, we need to look at different capabilities. And so things like an AESA radar on a C-130 open up a host of possibilities for everything from airborne electronic attack and airborne cyber effects and things of that nature that, you know, up to now have not been part of our portfolio," he said.
Slife did not disclose which contractor the command is about to reach an agreement with for adding the AESA technology.
Meanwhile, AFSOC is developing the capability to carry 12 "JASSM-class" weapons in the back of a C-130, he said, referring to the Joint Air-to-Surface Standoff Missile. That is a similar payload to what the B-52 bomber can carry, according to Slife.
"The difference is you know a C-130 only needs about 3,000 feet of dirt or straight stretch of road or whatever to generate sorties, which provides a kind of a complicating problem for our adversaries that might want to target our infrastructure," he said. "The beauty of that capability is it doesn't require any aircraft modifications. It doesn't require any special aircrew training. It really just takes advantage of the characteristics of that platform."
The AFSOC chief said allies and partners could also benefit from adding these types of munitions to their cargo aircraft.
"They don't necessarily have, you know, deep-magazine heavy bombers in the way that the United States does. But if we can give them similar kinds of capability to use with the cargo platforms we have, then we're helping our partners become more capable," he said.