Pentagon remains mum on Project Maven as transition is held up by continuing resolution
Still, it's clear that the project will continue to evolve in the near-term.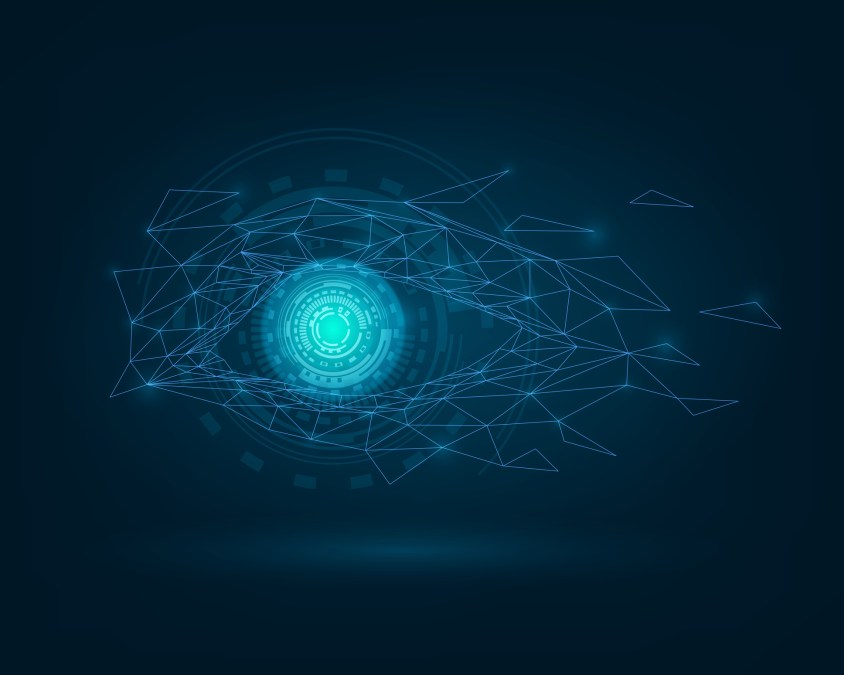 The timeline for the Pentagon's high-stakes transition of its pioneering artificial intelligence program Project Maven has shifted back as federal agencies operate under a continuing resolution, DefenseScoop has learned.
But press officials from the associated defense organizations continue to be tight-lipped about where that process stands, how associated computer vision capabilities are being applied and what the primary lines of effort will look like going forward.
With roots tracing back to early 2017, Maven was first conceptualized to help military technologies "see" and make sense of all that happens in combat operations. Capabilities were developed and advanced over the years to apply machine learning and deep learning to autonomously detect, tag and trace objects or humans of interest via still media captured by surveillance aircraft, satellites and other Defense Department assets. The project was originally formed under the purview of the Office of the Undersecretary of Defense for Intelligence and Security (I&S) and has also been referred to as the Algorithmic Warfare Cross-Functional Team.
Earlier this year, Pentagon officials began acting on fresh plans to split the responsibilities for some of Maven's elements between the National Geospatial-Intelligence Agency (NGA) and the DOD's new Chief Digital and Artificial Intelligence Office (CDAO), with I&S maintaining responsibilities for broad oversight. It marked the beginning of a new chapter for Maven operationally. NGA was poised to take the lead on the project's geospatial intelligence functions, while CDAO would take over non-GEOINT work.
In the months leading up to that pivot, spokespersons from each of those DOD components said that more could be shared publicly once the GEOINT responsibilities moved to NGA by the start of fiscal 2023, which began Oct. 1.
However, both chambers of Congress were unable to jointly agree on a comprehensive spending package for the department prior to the Sept. 30 deadline. Instead, President Biden recently signed a continuing resolution that will temporarily fund the federal government through Dec. 16. For DOD, that generally means new modernization efforts are halted. The department must also operate at fiscal 2022 spending levels, not accounting for record inflation currently playing out.
"We're still planning to transition in early FY23, but because of the continuing resolution, the timeline has shifted," an NGA spokesperson told DefenseScoop on Tuesday, noting that they could not share any further details on the topic at this time.
In response to DefenseScoop's questions regarding how this transition might be delayed by the continuing resolution and requests for more clarity around the CDAO's requirements for Maven going forward, Kathleen Clark, that office's spokesperson, said "we are comfortable with the status of Maven's transition and are looking forward to NGA taking a leadership role in Maven and bringing their expertise to the application of AI in the GEOINT mission."
She referred DefenseScoop to I&S.
Following repeated requests for more information, spokespersons supporting I&S told DefenseScoop on Thursday they could not share any details beyond what's already been shared prior.
Introducing DOD's Responsible AI Strategy and Implementation Pathway in 2021, Deputy Defense Secretary Kathleen Hicks wrote that "harnessing new technology in lawful, ethical, responsible, and accountable ways is core" to the United States' "ethos." But in 2018, then-Acting Chief Management Officer Lisa Hershman designated Project Maven as DOD Critical Infrastructure Security Information (DCRIT), barring the release of "program, technical, and infrastructure information," and exempting it from the Freedom of Information Act. That designation likely contributes to why officials are more reticent to publicly engage on the unfolding work.
Still, it's clear that Project Maven will continue to support military operations and evolve in the near term.
The Army recently equipped an MQ-1C Gray Eagle drone with a Maven Smart System and Algorithmic Inference Platform generated through the project.
Palantir Technologies also announced last week that the Army Research Laboratory will extend its work "to support all branches of the Armed Services, Joint Staff, and Special Forces as they test, utilize, and scale" AI and machine learning capabilities across DOD for a contract worth up to $229 million over one year. Efforts aligned with this deal will support Project Maven.
And in the DOD lead inspector general's Comprehensive Oversight Plan for Overseas Contingency Operations for fiscal 2023, released this week, an "Evaluation of Project Maven's Transition to the [NGA]" is listed among unfolding and planned projects.
Slated to span March 1 to Dec. 31, 2023, that assessment will "determine the extent to which the [NGA] established the internal controls necessary to meet DOD goals for the transition of the Algorithmic Warfare Cross-Functional Team (Project Maven) from the [I&S to NGA]," according to the document.
Editor's note: This piece is the second in a series that DefenseScoop is reporting on Project Maven. Have a tip? Email Brandi.Vincent@defensescoop.com.