DOD looking to expand scholarship program to bolster hypersonics workforce
The Department of Defense aims to significantly increase the student pipeline for its SMART scholarship program.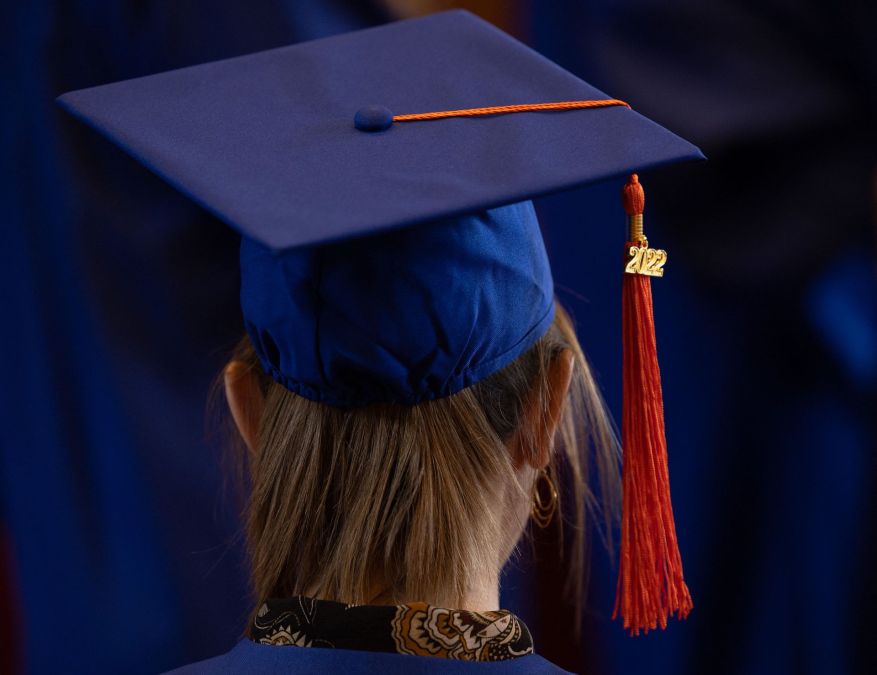 The Department of Defense aims to significantly increase the student pipeline for its SMART scholarship program to help address staffing challenges in the field of hypersonics, according to the undersecretary of defense for research and engineering.
Hypersonic weapons — which are designed and engineered to fly faster than Mach 5, be highly maneuverable against enemy air defenses, and be able to attack time-sensitive targets — are a top modernization priority for the Pentagon as the U.S. military tries to catch up with China and Russia in this area. However, workforce shortages are one of the biggest challenges that the DOD and the defense industry are facing.
"We're seeing the staffing is obviously a critical issue that all of industry has faced, namely, no matter who I talked to, they've described that they have faced doubling of attrition rates since pre-COVID. So … the staffing is a critical issue that we have to take a look at moving forward," Undersecretary of Defense for Research and Engineering Heidi Shyu said during an event webcast by The Hill on Tuesday.
One way that the Pentagon is trying to bring more people with hypersonics know-how into its R&E enterprise is through the Science, Mathematics and Research for Transformation (SMART) scholarship program. Through the initiative, the Pentagon pays students' tuition and gives them an annual stipend in exchange for them coming to work for the department after they graduate. Shyu described it as a "fee for service" model.
"When you get your degree, if we pay for a four-year degree, you come and work in one of our DOD labs for four years. If we pay for a Ph.D., depending how many years you went through the program, you … [go and work at] a DOD laboratory for that period of time," she explained.
The 2022 cohort for the SMART program included 482 scholars. Nearly 47% were awarded for undergraduate degrees, just under 13% were for joint bachelor's-master's degrees, about 14% were awarded for master's degrees, and more than 26% were awarded for Ph.D.s, according to the SMART program website.
"We're looking to significantly up that number next year. And the criteria we're looking for is people with STEM skills within the 21 areas that we're interested in. That's one thing," Shyu said when asked how the department can attract STEM talent to work in hypersonics-related fields.
"The other thing is making sure that the Ph.D.s that end up getting their degrees in hypersonics — we need to figure out a way of keeping them in this country. So one of the things we asked for is a special immigration visa so we can keep some of these very highly talented, outstanding Ph.D.s and postdocs," she added. "We want to keep the talent within this country rather than having them leave."
Lawmakers are also concerned that labor shortages will hinder hypersonics development.
"It could affect that and so many other areas of cutting-edge technology," said Rep. Doug Lamborn, R-Colo., ranking member of the House Armed Services Strategic Forces Subcommittee. "We are facing a shortage of highly qualified people. We need to do a better job [in] industry, the military and academia to get our act together and get these young minds pointed in the right direction and well-trained and motivated."
The Biden administration, DOD, industry and academia need to help supply "the young talent that's going to grow in and into this area and become through apprenticeships and so on get attached to this area with industry or the military and produce great creative breakthroughs.," Lamborn said at The Hill event. "We need more technology R&D, and we need more dollars frankly from Congress to make it happen."
John Otto, senior director for advanced hypersonic weapons at Raytheon Technologies, noted that workers don't necessarily have to have a hypersonics background to find a job in this field.
"The thing that we look for is, you know, there are some certain specialized skill sets that you have to have to develop hypersonic systems. But not everybody that you bring into the program to work these types of projects needs to have a strong hypersonics background. There are a lot of engineering disciplines that go into building a system like this. And we need to make sure that we're bringing people with those backgrounds in as well. So people shouldn't be concerned that they haven't worked on hypersonic systems before," he said.
Such disciples include things like guidance and control, software, structural analysis and thermal management, he noted.
"Those types of skills are transferable into hypersonic systems and hypersonic system development. The thing that I think is important is to realize that sometimes the problems and the things that they're going to see are different than what they've done before. But the basic skill sets they have and what they've gotten through the education system … it's going to be applicable to what we do. And so bringing those people into the fold is something that we're trying to do. As the demand for hypersonic systems continues to grow, we've got to make sure that that pipeline is filled," he added.
Kelly Stephani, associate professor in the Department of Mechanical Science and Engineering, Center for Hypersonics and Entry Systems Studies at the University of Illinois Urbana-Champaign, agreed that investment in training and retention efforts related to hypersonics needs to be ramped up.
However, she noted that universities aren't the only places where the workforce needs to be bolstered.
"It's not just the masters and Ph.D. students that we need to be training, but we need to have tradespeople that can also instrument, that can manufacture. And this is a challenging space to operate in. So I think all of that needs to be taken Into account when we're considering what window of opportunity we have," she said.