AI capabilities 'of highest importance' for NATO transformation efforts 
Modernizing weapons and achieving warfare advantage will depend on nations' abilities to unleash AI, a NATO exec said.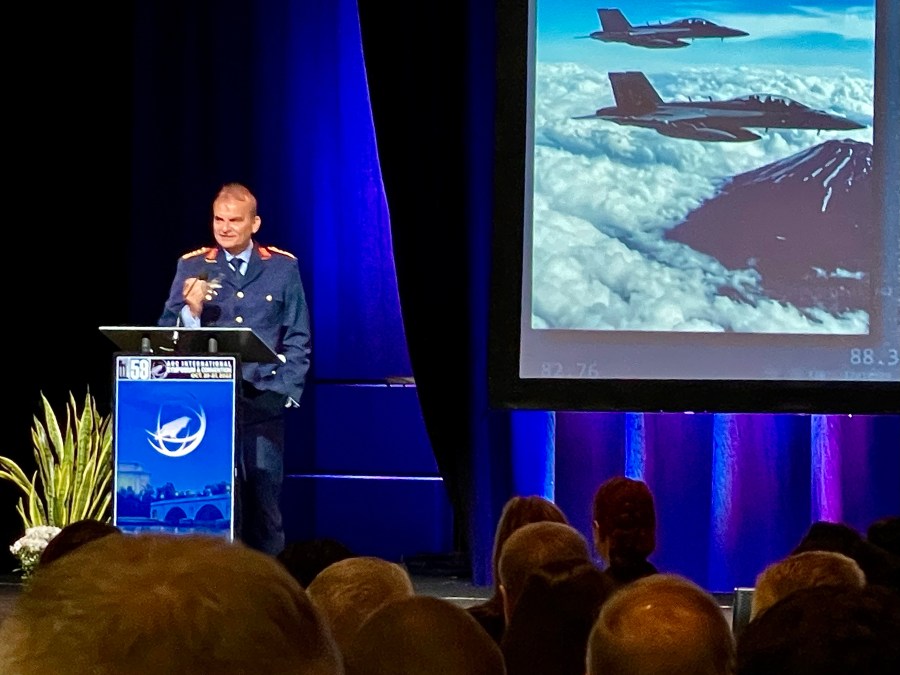 To be ready for ultra-modern warfare that will likely span across all domains in the future, NATO allies must now jointly prioritize artificial intelligence capabilities, according to German Gen. Chris Badia.
AI could enable faster decision-making and improve systems interoperability, he noted.
"This is why AI, to us, is of highest importance," Badia, NATO's Deputy Supreme Allied Commander Transformation, said Tuesday at the Association of Old Crows international convention in Washington.
The alliance over the past year or so has approved a new artificial intelligence strategy and autonomy implementation plan.
AI is a topic that members are "discussing and looking into almost daily," he noted.
Envisioned to be a force multiplier in back-office operations and on future battlefields, AI is expected to allow machines to perform operations faster and with less human input. NATO partners have been increasingly investing in the development of associated technologies for their own militaries over the last few years. But, for Badia and his team, recent moves by the West's adversaries and the unfolding Ukraine-Russia war are further demonstrating the need for the alliance to prioritize AI.
"[NATO members] focused for too long on asymmetric threats, terrorism, and nation-building. What was China and Russia doing during this time over the past 20 years? They chose [to prioritize] technology," he said, explicitly mentioning hypersonics, drones and other capabilities that could be used at the "tactical edge" as examples of areas where Beijing has been moving forward.
With expertise as both a fighter pilot for the German air force and NATO executive, Badia has been considering the possible lessons that Russia is learning from the war it provoked in Ukraine — to "gain a much better understanding of the capabilities needed in order to defend the alliance" in the future.
Badia said takeaways for NATO include that conflicts in the future will be more "missile related" and in "digitized" domains.
While traditional platforms such as tanks may always be of use, automated systems and other technological capabilities will more likely enable combat advantage in the future, in his view.
"How do we become better and succeed over our opponent?" Badia said. "This is where AI comes in — because you need to be much faster, you have to have a much better understanding, and you have to go across domains."
The U.S. and its allies' military funding and plans are based on long-term approaches spanning years and don't match the speed at which technologies can mature and disrupt the status quo., he suggested.
Badia noted that the F-35 fighter jet — which is operated by many NATO nations — is sophisticated and connects to a combat cloud. But more systems across the alliance need to be interoperable.
"What are we doing about the F-16s, the 15s, the 18s, and all the other jets that are out there?" he said. "I'm more concerned about that. And this is where AI comes in — because we need to enable the systems we have in order to really enable everybody to go to multi-domain main operations."