Army planning 'over a dozen' events on top of Project Convergence to refine new tech next year
The smaller events will continuously test and improve operational technologies that have previously been established, particularly in the data operations space.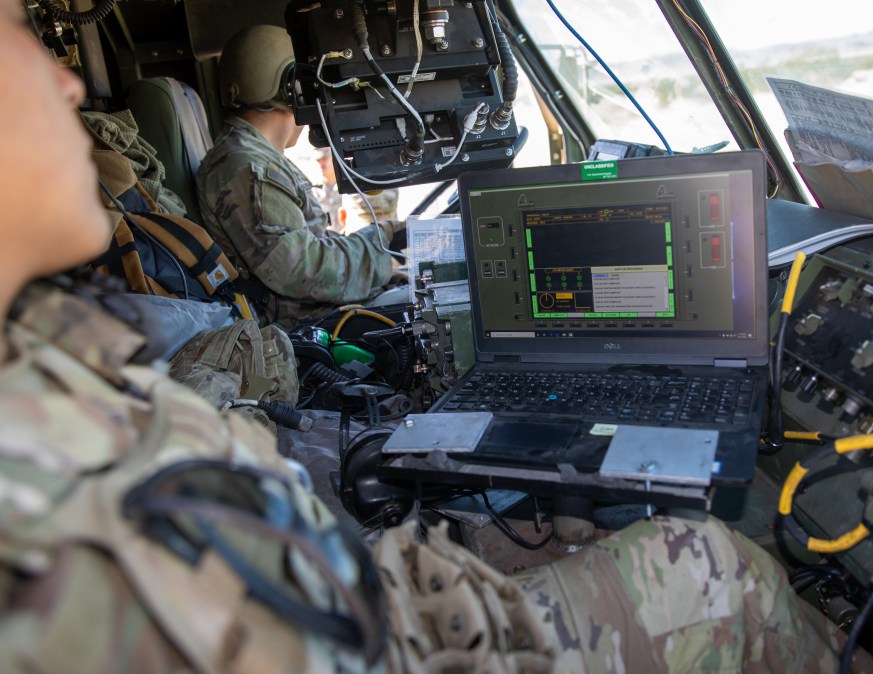 In addition to its annual Project Convergence tech demonstration and experiments, the Army next year plans to add iterative exercises to continuously test and improve operational technologies, particularly in the data operations space, Lt. Gen. John Morrison, Army G-6, said Monday.
"Over the course of the next year, instead of doing [just] a Project Convergence, we will have over a dozen events where we are individually improving the capabilities there," Morrison said at an AFCEA Belvoir conference. "Think of a continuous feedback loop between our operators, our developers and, quite frankly, our requirements owners all tightly coupled, so we can move in speed. Because in this domain, that's how we have to operate."
Project Convergence is the Army's contribution to the Pentagon's technology-driven concept of Joint All-Domain Command and Control (JADC2), where sensors, shooters and networks will be better connected to allow warfighters to make smarter and faster decisions.
On the sidelines of the conference, Morrison said these additional events will not replace the larger Project Convergence annual experiment, now in its third year, but rather build on top of it by continuing that work over the course of the year.
Specifically, Morrison's office will leverage existing exercises in the Pacific with groups like I Corps, U.S. Army Pacific and XVIII Airborne Corps to focus on iterative development to more quickly mature technology and concepts. "And it's almost exclusively focused on how we're going to be doing our data operations," he told DefenseScoop.
This approach is about moving beyond "technology just for technology's sake" and rather learning how to drive "velocity" to achieve decision dominance and fight faster, Morrison said.
"Because in this domain, that's how we have to operate," he said. "Exercises and operations can help us learn and implement. Because learning for learning's sake is just that — but learning, adapting and implementing is where we must get to. And we've got to continue to increase the velocity."
This differs from the traditional cadence of Project Convergence with roughly a year in between each of the exercises, historically.
"We're now going to leave [the technology] in place, as opposed to tearing it down and trying to reestablish it the next time that we have a Project Convergence," Morrison said during his keynote. "We will leave capabilities out with U.S. Army Pacific, in the I Corps, so that we can iteratively continue our development of those capabilities and our operational concepts."
There's a "set exercise schedule" that the additional events will follow over the next year, he noted.
Project Convergence 2022 experiments are currently ongoing. This year's events will "evaluate approximately 300 technologies, including long-range fires, unmanned aerial systems, autonomous fighting vehicles and next-generation sensors, and focus on advancing Joint and Multinational interoperability in future operational environments," per the Army. It is also integrating joint and international partners, as well as industry, into this year's events.
Last month, an Army official explained how the service hopes during this year's iteration to garner a new way for joint task force commanders to be able to assign targets based on data being fed by sensors across all the services.