Pentagon forms new AI hubs for R&D teams to share data and advance models
OSD's principal director for trusted AI and autonomy briefed DefenseScoop on the new initiative.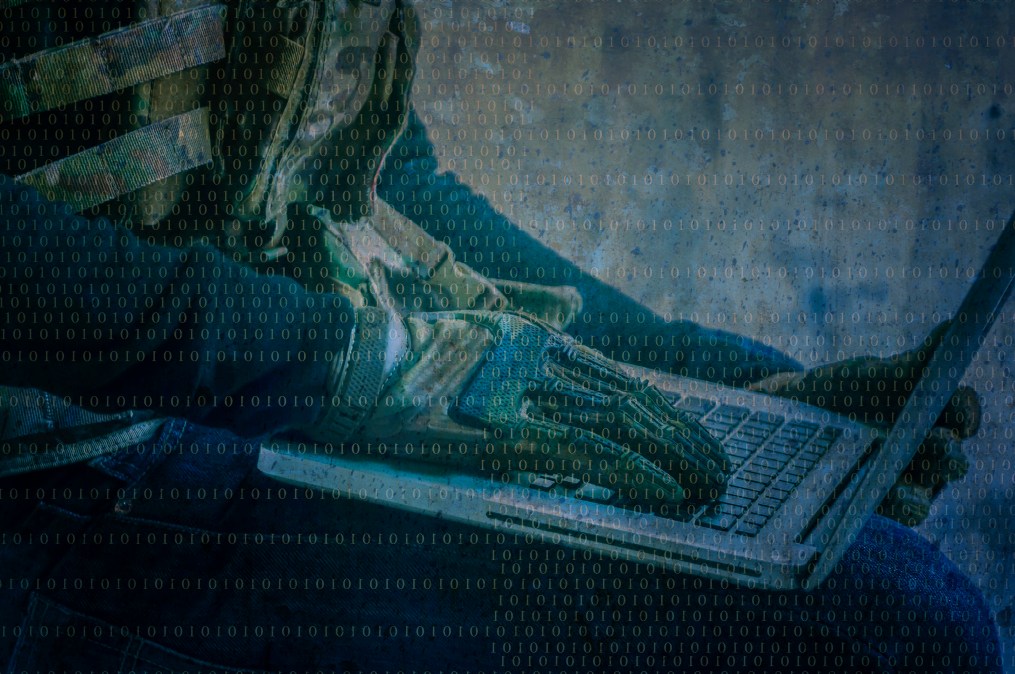 Officials in the Office of the Undersecretary of Defense for Research and Engineering are developing a new cloud-based, common infrastructure of "artificial intelligence hubs," where military laboratories and R&D units can exchange previously siloed data and collaborate within a shared modeling and simulation environment that's compliant with Pentagon security protocols.
Based on an "understanding that there's a lack of just testing standards — or even more open, flexible testing, evaluation, verification, validation — available for intelligent autonomous systems," these in-the-making AI hubs and the overarching ecosystem will provide Defense Department teams with "one common testing and evaluation capability" for the emerging technology, Kim Sablon, principal director for trusted AI and autonomy in the Pentagon's R&E directorate, told DefenseScoop in an interview on Monday.
Sablon previously steered Army Futures Command's science and technology efforts before taking on her new role.
"Coming into this position, there's been a lot of discussions on some of the challenges with accelerating development of AI-enabled capabilities for the department. What we've found is that each R&D lab is often conducting AI research and developing their own AI research portfolios consisting of AI operations, AI models, AI datasets and software development tools — with very little to no reuse across the laboratories," she said. "So, with the limited AI R&D compute and storage [capabilities] it just makes sense to look across and say, 'Okay, what do we need to do to accelerate things?'"
Her team is now working closely with the DOD's Testing Resource Management Center to stand up the new hubs — as well as the nascent Chief Digital and AI Office to confront duplication or deficiencies spotted in the broad enterprise along the way that could impact deployments down the line.
Hubs and sub-hubs
Once fully realized, officials envision an AI-driving ecosystem that unites the Pentagon's operational and R&D communities to more seamlessly share data and experiment in common model repositories. It's ultimately meant to "empower collaboration," Sablon said, between "the many service-level AI projects that are not connected, that are often disjointed, and where there's overlap."
"It's truly a collaborative activity that pulls together those individual programs from across" all the service branches, she noted.
Officials have chosen three major AI hubs to each focus on specific areas: image processing, signal processing, and modeling and reasoning.
The image processing hub looks at electro-optical/infrared, lidar types of images, while the hub that hones in on signal processing combines sonar, radio frequency and associated technologies.
For modeling and reasoning "we're pulling all the information within these specific data domains across the image processing and signal processing, and thinking through how we generate … several different courses of action where efforts across the enterprise can be integrated into a single [modeling and simulation] environment to encourage common testing and evaluation," Sablon said.
There are also sub-hubs under those larger umbrellas that organize more niche and nuanced pursuits. Sablon added that "there might be sub-hub areas that we may expand towards, but that's under discussion right now as we're looking at future budgetary plans."
In her view, multimodal sensing and multimodal perception are vital to DOD as it continues "to push forward across AI and autonomy." Part of the challenge, though, is that it requires data collection and model development across specific — and typically siloed — domains.
"Considering the growing needs here, we've decided that these were the [three] areas where we could really have an impact," Sablon said, by bringing together top techies from across the military to confront obstacles around how the military captures, organizes and shares data for AI.
"There's a lot that can be done in improving just the data-labeling efficiency and quality — especially when we're talking about sonar, like for underwater situational awareness. So, really targeting some of the gaps, but areas also where there are pockets of activities across the enterprise that can be brought together, can really again bolster our capability in that space, especially as we drive towards multimodal perception," she told DefenseScoop.
'By the spring we'll be well on our way'
The DOD R&E directorate started forming these new AI hubs towards the end of fiscal year 2022, and is now in the process of deeply assessing the shared tools needed across all of the different topic areas.
Simultaneously, Sablon said, they are also engaging closely with the CDAO to ensure there's a clear grasp across components of what that data architecture to support collaboration needs to look like.
"There's a lot of work right now, ongoing, to just level-set capabilities across the hubs. And I anticipate by the spring we'll be well on our way," she said. "And in the meanwhile, the teams across the services are collaborating in this space more than we've ever seen before and really building upon similar or even previous research that's been conducted elsewhere."
Officials involved have not yet determined which commercial cloud capabilities — if any — might be tapped to underpin this planned data-sharing and AI-enabling infrastructure. They're evaluating a variety of relevant capabilities that DOD already has access to at this point, but Sablon didn't delve into the possibility of solicitations associated with this work in the future.
Officials have ambitious goals for the artificial intelligence hubs.
"In the case of signal processing, what we want to ultimately have is the ability to show more of a common cross-service data generation," as well as testing and evaluation tools with common data networks and "common data wrangling and labeling tools to be shared across the AI sonar efforts," Sablon explained.
The modeling and reasoning hub will pave the way for a "multi-service course of action, AI leaderboard," to supply a common modeling picture that "can certainly encourage or support JADC2 interoperability," she added — referring to the Pentagon's ambitious plan for next generation Joint All-Domain Command and Control.
"So, there will certainly be a transition of various Army and even Navy maneuver data to that common network and development environment there," Sablon said.