Army conducting market research for kamikaze drones
The Army is conducting market research with an eye on loitering munitions and other unmanned aerial system technology that could make squads and other units more lethal.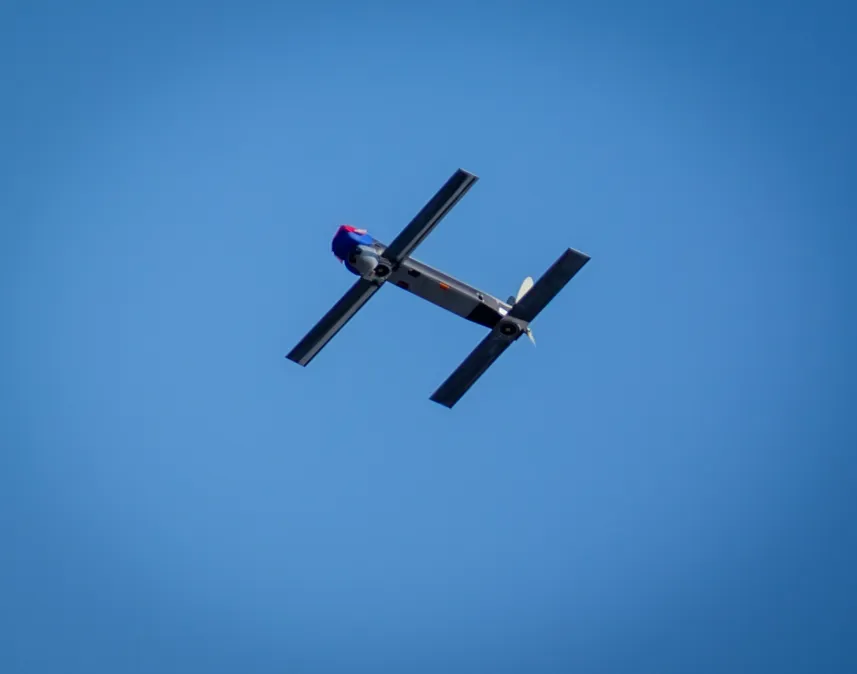 The Army is conducting market research with an eye on loitering munitions and other unmanned aerial systems technology that could make squads and other units more lethal.
Loitering munitions — also known as kamikaze drones or suicide drones because they crash into their targets — and other UAS have played a major role in the Ukraine-Russia war, with both sides employing them.
"The conflict in Ukraine has clearly demonstrated the ability of unmanned systems at increasingly lower echelons of employment to be highly effective in different roles from intelligence gathering, reconnaissance, and strike actions by both partners and potential near peer adversaries," the Army said in a supporting document for a sources sought notice released Monday.
"The Army is interested in exploring a spectrum of kinetic delivery options to include unmanned aerial systems with built-in kinetic capability or those UAS that can be retrofitted with munition carry/release capabilities. The Army is analyzing the loitering munitions (LM) market and adjacent markets to identify readily available options for the purposes of rapid unit-level experimentation in an operational environment," the document said.
The service wants to give soldiers more tools for attacking enemy troops and vehicles from standoff distances and conducting intelligence, surveillance and reconnaissance operations.
The Army may issue multiple awards for industry solutions, according to the notice.
"The Army will need a mixture of capabilities that suit light/SOF and mounted (Stryker/mechanized) formations from the squad to, potentially, the brigade level," the RFI said.
While the Army is interested in an "autonomous flying platform," teleoperated systems and platforms with semi-autonomous or fully autonomous capabilities for navigation, object avoidance and target detection, are "acceptable," according to the RFI. However, the systems must be compatible with existing Army and Defense Department networks.
Notably, the service isn't looking for fully autonomous killing machines. Humans must be "in the loop" and give the green light before the weapons attack potential targets.
The Defense Department has been providing Ukraine with a variety of kamikaze drones and other UAS, including Switchblades and the new Phoenix Ghost. The RFI that was just released notes that the Army wants platforms that could be fielded not only by its forces but also those of international partners.
Three technology "bins" that the service is interested in include "classic loitering munitions with organic kinetic capability," UAS that can release their payloads, and drones with a payload capacity of at least 500 grams but preferably greater than 30 pounds.
The sources sought notice asks contractors to provide information the technical specifications of their system; training requirements to operate the system; maintenance and sustainment/support requirements; time and ability to scale production; cost information; and disclose whether their system has an organic munition or will require government-furnished equipment or integration via a third-party vendor.
Responses are due by Dec. 15.