CDAO, combatant commands embark on latest series of 'stress-test' experiments to inform JADC2
The Pentagon has relaunched and revamped a series of Global Information Dominance Experiments (GIDE).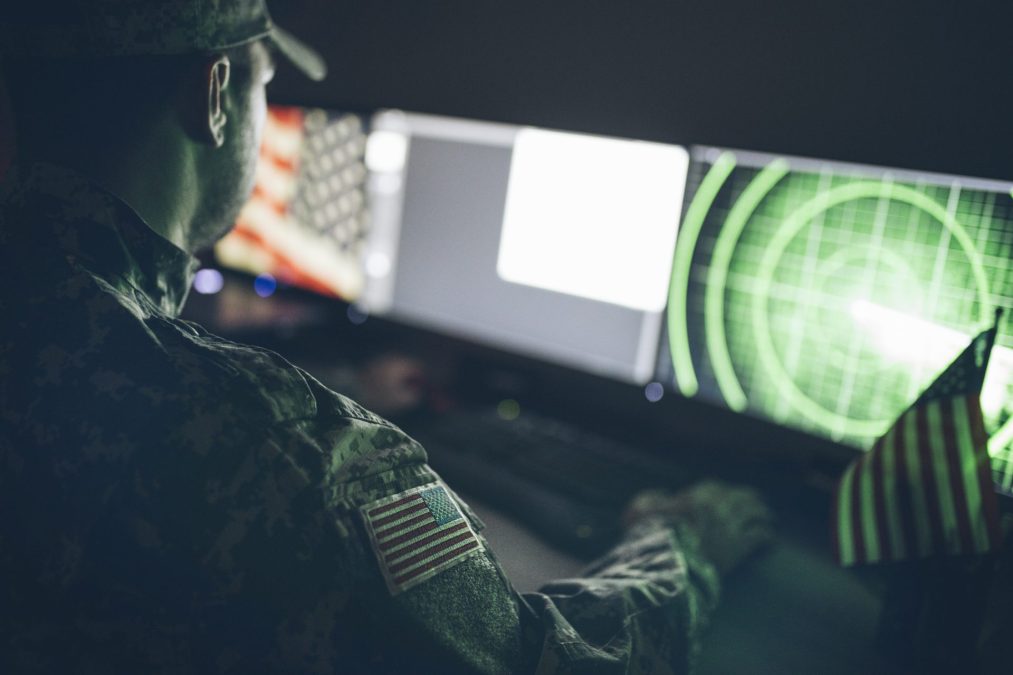 Military and civilian personnel from all U.S. service branches and multiple combatant commands are engaging in AI-enabled, globally integrated experiments this week to inform future technology deployments associated with Joint All-Domain Command and Control (JADC2).
In September, Deputy Defense Secretary Kathleen Hicks tasked the Chief Digital and AI Office (CDAO) with relaunching a revamped series of the Pentagon's Global Information Dominance Experiments (GIDE). Previously, the GIDE I-IV series was facilitated by the Northern American Aerospace Defense Command and U.S. Northern Command. Now, the CDAO is steering the latest iterations of the strategic experiments — GIDE V-VIII — throughout 2023, which are each aligned to the Defense Department's nascent joint warfighting concept and the JADC2 implementation strategy.
GIDE V, the fifth series, kicked off on Monday with virtual and in-person participants at the Pentagon and military bases around the globe. It's set to conclude late Thursday.
Broadly, these experiments are designed to boost solutions related to joint data integration — and the use of AI and machine learning technology — aligned with the Pentagon's plans to unleash next-generation command and control.
"We are already learning how we can evolve the systems, capabilities, and our data to better enable Joint Force C2 and decision-making. We plan to share experiment outputs and progression in experiment development as we move through the four GIDE iterations this year," Col. Matthew Strohmeyer, GIDE V mission commander, told DefenseScoop on Wednesday.
To capture and consume information quicker and make sense of threats earlier, military personnel need improved data access and integration, coupled with strengthened visualization and analytics.
Strohmeyer said GIDE facilitates deeper data-sharing across a resilient, adaptable communications architecture "from the highest echelons of military command authority to operational warfighters to enable better and faster decisions at all levels of warfare."
In their present form, these events require participation from representatives "across the totality of the force to be successful," he added, noting that experimentation teams essentially include military and civilian leaders from across all service branches, all eleven combatant commands, field units, technology vendors and international allies.
Still, each of the GIDE events now and moving forward are set to vary in participation and mission-set.
The collaborative tools officials are applying this week are designed to improve and accelerate how choices are made in the field and among higher headquarters to ensure that the best assets can be employed in the right places, rapidly, in uncertain and dynamic environments — particularly as the conflict landscape evolves.
"GIDE V is a data-driven experiment between the Joint Staff, Combatant Commands, and in-the-field warfighter participants. It aims to improve Joint workflows using data and analytics to improve decision-making in competition, crisis, and conflict. GIDE V improves sharing and access to data related to deterrence, setting the force, and closing joint force kill chains," Strohmeyer noted.
To him, as well as other senior DOD and military officials, these experiments serve as an opportunity to "stress-test" existing systems and processes, introduce new technologies and approaches, and learn in an exploratory setting that replicates real-world operations.
Chief Digital and Artificial Intelligence Officer Craig Martell views the intended outcome of this GIDE iteration as two-fold.
"First, we want to identify where we may have barriers in policy, security, connectivity, user-interface, or other areas that prohibit data sharing across the Joint force. Second, we want to show how data, analytics, and AI can improve Joint workflows in a variety of missions from global integrated deterrence through targeting and fires," Martell said in a statement.
DOD has produced a metrics-based approach to assessing GIDE V, Strohmeyer confirmed, so that improvements can be made for future iterations.
"The 2023 experiments will continue to increase in complexity and deliver more integrated and robust data and analytic capabilities to enable JADC2," the mission commander said.
Those involved in the rest of this year's GIDE events will concentrate on defining and delivering global, common-access data solutions and evaluating current systems and processes to support a variety of missions including global awareness, maneuver, fires, and sustainment.
"Through increasingly complex demonstrations throughout the progression of the 2023 GIDE series, events will focus on scaled combatant command collaboration and machine-supported joint force kill chains through both commercial and government-provided tools and systems.  They will leverage cloud-based artificial intelligence and machine learning to integrate data from military sources and deliver information to warfighters and senior leaders so they can make better and faster decisions than our adversaries in times of conflict," Strohmeyer told DefenseScoop.