Pentagon publishes new 'Joint Concept for Competing,' warning that adversaries aim to 'win without fighting'
The Joint Staff recently published a new concept outlining how forces must compete with adversaries on a daily basis below the threshold of war.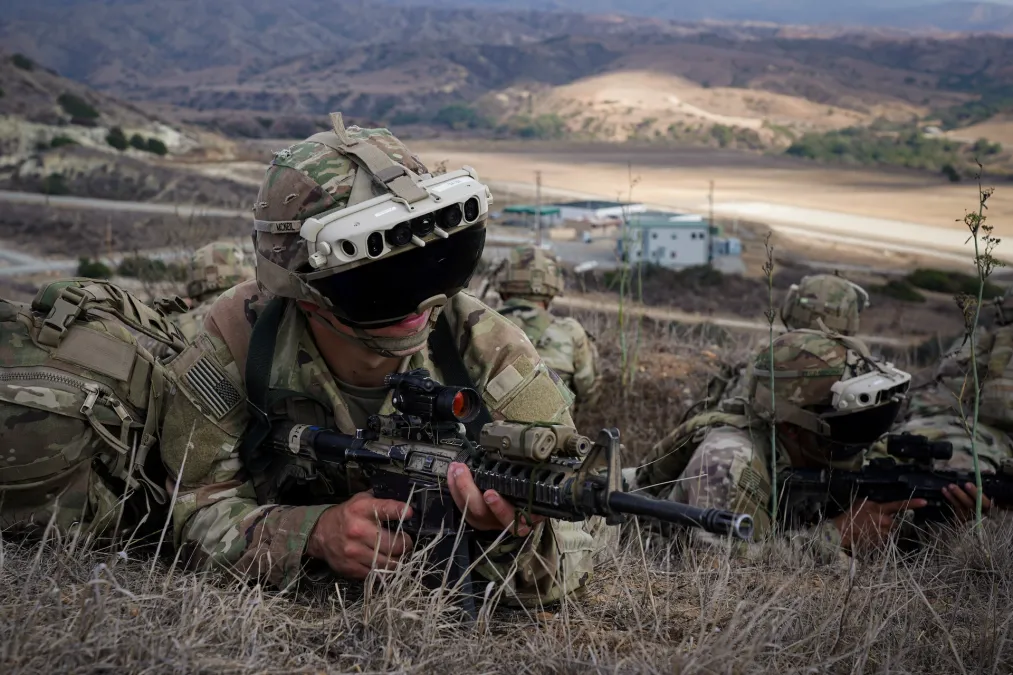 The Department of Defense has released a new concept formally recognizing it is engaged in a competition on a daily basis below the threshold of all-out war or conflict, with chairman of the Joint Chiefs of Staff Gen. Mark Milley asserting that for the U.S. "more of the same is not enough."
The document, which was not publicly released by DOD but was posted online by a third party, was published in February by the Joint Staff and titled "Joint Concept for Competing." A Joint Staff spokesperson confirmed the document's authenticity to DefenseScoop.
The concept signifies a paradigm shift. Adversaries have viewed conflict on a continuum while the U.S. has traditionally viewed it as a binary state of either war or peace.
"Simply put, U.S. adversaries intend to 'win without fighting.' In this context, U.S. challengers intend to pursue their objectives while avoiding armed conflict-rendering traditional Joint Force deterrence less effective," Milley writes in the document's forward. "Facing this dilemma, more of the same is not enough. By ignoring the threat of strategic competition, the United States risks ceding strategic influence, advantage, and leverage while preparing for a war that never occurs. The United States must remain fully prepared and poised for war, but this alone will be insufficient to secure its strategic objectives and protect its freedoms. If the United States does not compete effectively against adversaries, it could 'lose without fighting.'"
For the last few years, DOD officials have discussed this new state of competition, emphasizing the importance of countering competitors on a daily basis. The document now formally recognizes this conflict continuum and "advances an intellectual paradigm shift to enable the Joint Force, in conjunction with interagency, multinational, and other interorganizational partners, to engage successfully in strategic competition."
Adversaries have observed how U.S. forces have fought dating back to Operation Desert Strom in the early 1990s and "responded by seeking to circumvent U.S. deterrent posture through competitive activity below the threshold of armed conflict with the United States," the document says.
"Adversaries are employing cohesive combinations of military and civil power to expand the competitive space. Adversaries aim to achieve their strategic objectives through a myriad of ways and means, including statecraft and economic power as well as subversion, coercion, disinformation, and deception. They are investing in key technologies designed to offset U.S. strategic and conventional military capabilities (e.g., nuclear weapons, anti-access and area denial systems, offensive cyberspace, artificial intelligence, hypersonic delivery systems, electromagnetic spectrum)," it notes.
International competitors have engaged in election meddling, stolen intellectual property through cyber means, probed networks and critical infrastructure through cyberspace and, most recently, engaged in provocative forms of surveillance with platforms such as high-altitude balloons.
The new Joint Staff document stems from the limited ability of combatant commanders to compete successfully in strategic competition. In June of 2020, the chairman of the Joint Chiefs of Staff directed the development of the joint concept.
The document notes that strategic competition is enduring and not a "problem to be solved."
"This central idea of the JCC requires that the Joint Force expand its competitive mindset and its competitive approaches. A Joint Force with a competitive mindset will view strategic competition as a complex set of interactions in which the Joint Force contributes to broader [U.S. government] efforts to gain influence, advantage, and leverage over other actors and ultimately to achieve favorable strategic outcomes," it states.
Several U.S. military entities have recognized this and are seeking to beat back adversaries' efforts.
According to a Joint Staff spokesperson, the optimal outcome of the concept is to increase the effectiveness of the joint force given it has identified its ability to engage in strategic competition as an emerging challenge.
The concept is already being used to inform doctrine, they told DefenseScoop, noting it will go through a period of wargaming and experimentation to validate it. It will also be used to inform force design and development.