Australian startup tapped to provide airborne hypersonic testing platform for Pentagon
The Defense Innovation Unit (DIU) announced that it has awarded contracts for its HyCAT program.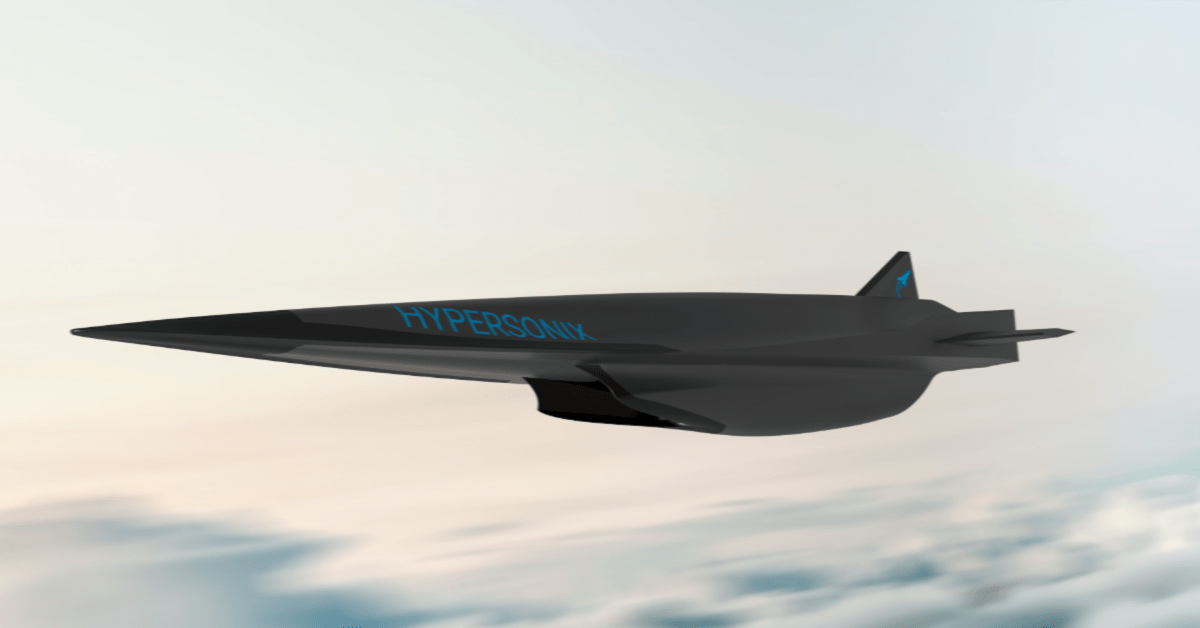 Australian startup Hypersonix Launch Systems has been selected by the Pentagon's Defense Innovation Unit to deliver a test vehicle for the hypersonic and high-cadence airborne testing capabilities (HyCAT) program, DIU announced Thursday.
The company from Down Under won out against heavy competition after more than 60 other companies responded to the solicitation for the project, which was released in September.
HyCAT aims to facilitate exploration of hypersonics technology as the U.S. Department of Defense faces testing infrastructure shortfalls. Current and former Pentagon officials have said the United States is lagging behind China in terms of capacity.
"Currently, testing is limited to land- and sea-based test ranges optimized for low-cadence and operationally-representative tests that replicate the trajectory and velocity of the hypersonic weapon system. However, testing is both costly, slow to iterate and test ranges are limited. The resulting slow pace of hypersonic research and development has significantly impacted the DoD's ability to mature hypersonics technology and retain a competitive advantage," DIU said in a release.
To address the problem, the Defense Department is looking for a suite of low-cost, airborne testing platforms that provide "data that accelerates the evaluation of potential systems, concepts, technologies, and mission sets."
Under the recently awarded contact, Hypersonix Launch Systems will develop a vehicle "capable of operating in a 'representative environment' that can maintain speeds above Mach 5 with a maneuverable/non-ballistic flight profile and at least a 3-minute flight duration with near-constant flight conditions," per the release.
The company is offerings its DART AE vehicle, which leverages 3D-printing technology and is powered by a hydrogen-fueled SPARTAN scramjet engine. The platform, which has a modular payload by of up to 20 pounds, we be able to fly non-ballistic flight patterns at speeds of up to Mach 7 with a range of 1,000 kilometers, according to the company.
The first test flight is slated for early 2024.
"Our longer-term focus is to capture a slice of the emerging multi-billion-dollar commercial market for deployment of small satellites, but clearly Australia's strategic defence allies see immediate potential in our technology," Hypersonix Managing Director David Waterhouse said in a statement. "This is our first major contract and a key step in our commercialisation process."
The agreement permits DIU to issue follow-on production contracts under simplified rules and without having to recompete, according to Hypersonix.
On Thursday, DIU also announced a contract award to California-based Fenix Space, Inc., for its "reusable tow-launch platform."
The company's website says its technology provides "a launch pad in the sky" and can offer "on-demand launch" from existing airports and "enable rapid missions across land, sea and space."
"By initiating tests at high altitudes, the platform bypasses the most fuel-intensive phase of the launch process, reducing costs and offering increased flexibility in operating locations and schedule responsiveness," the DIU release said.
Both contracts were signed on March 3, a DIU spokesperson told DefenseScoop. The spokesperson declined to disclose the value of the contract awards, saying the organization leaves it up to companies to share that type of information.
DIU is expecting at least one — and potentially two — additional contract awards for HyCAT 1, according to the spokesperson.
A complementary HyCAT effort — which will leverage the modular payload capability being developed in the first stage of the program to support prototype testing — will be awarded "in the next few months," per the DIU release.
Testing of these types of hypersonics technologies is slated to take place within 12 to 18 months.
DIU, which is headquartered in Silicon Valley and has outposts in tech hubs across the United States, was stood up during the Obama administration to bring more innovators in the commercial sector into the Pentagon's acquisition ecosystem.
"Commercial companies are forging ahead towards reusable and low-cost test vehicles," DIU space portfolio program manager Maj. Ryan Weed said in a statement. "The HyCAT project represents a paradigm shift in viewing the hypersonic realm as a place for aircraft, not just missiles and weapons."