After Silicon Valley Bank collapse, DIU looking at how it could respond to future bank failures that threaten its industry partners
Officials were worried that the recent collapse of Silicon Valley Bank would threaten the financial position of firms that work with the Pentagon's Defense Innovation Unit.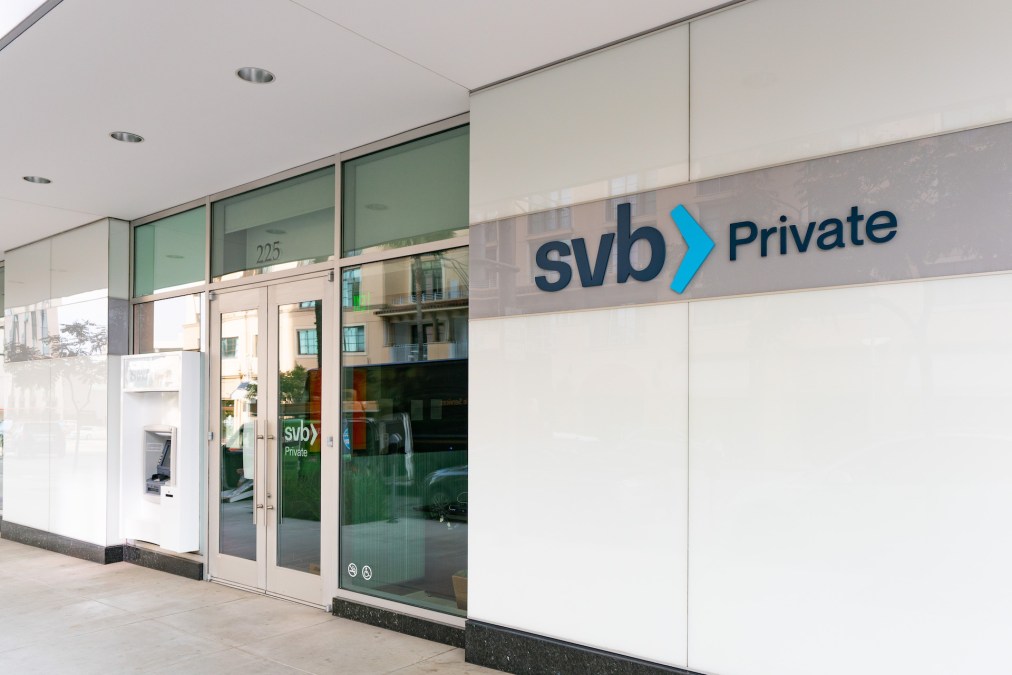 In the wake of the collapse of Silicon Valley Bank earlier this month, the Pentagon's Defense Innovation Unit wants to make sure that it's well-positioned to react quickly and help its partners in industry who might be in jeopardy if additional financial institutions go belly up, according to the leader of DIU.
The SVB bank failure, one of the largest in U.S. history, happened after worried depositors started withdrawing their uninsured deposits in large quantities, among other contributing factors. Officials worried that the collapse would threaten the financial position of firms that work with DIU — which is headquartered in Silicon Valley with a mission of bringing high-tech commercial and non-traditional vendors into the Pentagon's acquisition fold — if they couldn't access their money.
The Treasury Department and FDIC ultimately stepped in to guarantee that depositors wouldn't be left high and dry after the bank was taken over by regulators. But before the crisis was resolved, officials were "very concerned," Mike Madsen, the acting director of DIU, said at the Potomac Officers Club's annual R&D Summit on Thursday.
"When it happened, we were very busy over that weekend reaching out to a lot of our vendors. And they had very short notice in terms of the hours [that they had to respond to the crisis], so it was pretty critical for those folks. So, our biggest concern at that point was that vendors were going to halt the work that we had them doing on contract. Some of … the money [provided to them via DIU contracting actions] was being routed to accounts in Silicon Valley Bank, so we wanted to make sure that we were able to re-vector those to make sure we kept that funding stream going," he said.
"The next concern we had was any financial distress that companies might feel, and any type of response that might happen, would put IP at risk making it available [to be purchased] on the open market. So, we wanted to make sure that that was not the case either. And then the next thing was considering further uncertainty in the industry — you know, were there going to be more and more of these banks that fell under the same conditions as Silicon Valley Bank?" he added.
DIU officials took steps to gain more situational awareness about which companies were at risk in terms of making payroll, vulnerabilities in their supply chains, and other concerns, he noted.
"And then we started looking at what are the existing authorities we have … and what capabilities do we have that we can start using to execute to help out there," Madsen said.
DIU also pondered partnerships with commercial capital providers that it's worked with in the past and started looking at ways it could collaborate with them to aid certain at-risk companies.
The intervention by the Treasury Department and FDIC to protect Silicon Valley Bank depositors resolved these immediate concerns. However, DefenseScoop asked Madsen if he was worried that additional bank failures might happen in the future that would create problems for companies that work with his organization.
"I think that's there's probably always a risk there," he said. "We're taking kind of what we started doing very tactically trying to figure out what the risk is, what options are available and then with the commercial capital providers … [and] stepping back strategically and starting to build and understand those kind of things so that if it does happen again, we're ready to respond. And I think the response was relatively quick in this instance, but [DIU needs] to continue to build that connective tissue, have those conversations and be ready to act with what tools we can use."