Space Force looking to expand 'Supra Coder' workforce as it pursues reprogrammable software capabilities
The Space Force wants reprogrammable systems across all segments of its SATCOM infrastructure and more software coders, says Lt. Gen. DeAnna Burt.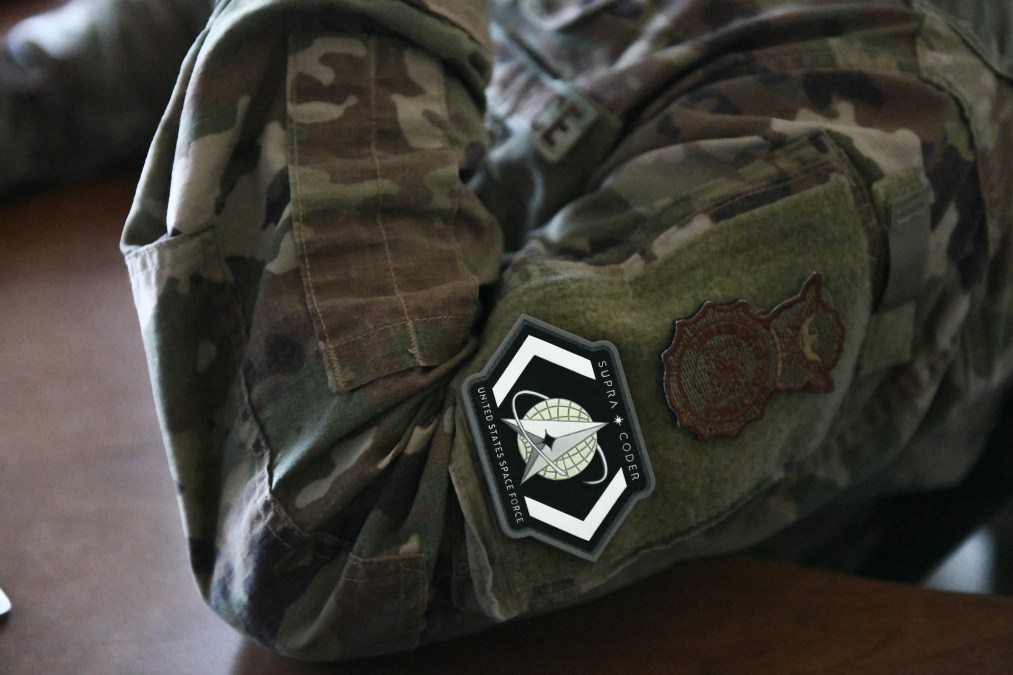 The digitally focused U.S. Space Force wants reprogrammable systems across all segments of its satellite communications infrastructure and more software coders that can program "on the fly," according to Lt. Gen. DeAnna Burt.
Software — and the cybersecurity tools needed to protect it — is viewed as an increasingly important component of U.S. military modernization and operations.
"We have three parts of the space infrastructure we care about. One is the ground system that we operate the satellites from, the satellites themselves, and then the receivers. So think about your GPS receiver or your satellite communications receiver. We want all three of those elements to be reprogrammable. Why? Because that in itself is some cybersecurity and resilience, and that you can out-turn the enemy and keep making" needed changes, said Burt, deputy chief of space operations, cyber and nuclear.
Baking information assurance into weapon systems "from birth" and having cyber defense teams at the ready is also important, she noted during a Defense One webcast aired on Wednesday.
Burt was asked if reprogrammability needs to be built into the systems that the Space Force buys from the get-go.
"I think we're working through that," she replied, noting that new satellites and associated systems that the Space Development Agency is pursuing for the U.S. military will have that feature.
"That new missile warning, missile track architecture — that is absolutely based on being able to be reprogrammable, both at the ground system, the satellite, and the receiver. So they are working hard on that to be able to also give us that additional resiliency … to remove that first-mover advantage" from potential attackers, Burt said.
Meanwhile, the Space Force is trying to bolster its organic coding workforce through its "Supra Coders" initiative and other efforts.
The service, which was stood up less than four years ago, was born in the information age surrounded by digital tools, Burt noted.
"We have to be able to leverage that. So we have what we call Supra Coders, folks that we trained to do coding and how do they work with the system developers that as we build these systems that we would trust … they would know how to work with the developers to do that on-the-fly programming. So that's in its infancy, but it's absolutely growing. And we see great advantages to that to the future," she said.
The Software Development Immersive (SDI) program — which the service has described as a "fast-paced coding boot camp" — teaches guardians and Space Force civilians methodologies for working on production code, according to the Supra Coder website.
Participants in the 12-week immersive program will go on to do a three-month internship with Space Fore software factories, focused on agile software development. Both the SDI training and internships are virtual with no TDY or PCS expenses incurred, according to the website.
"The USSF is aggressively and immediately expanding and nurturing our internal digital talent to address potential future knowledge and capabilities gaps vis-a-vis our peers and adversaries," it states.
Recent schedules suggest that new SDI cohorts are being conducted every four months or so.
April 24 is the application deadline for the next cohort, which is slated to begin May 15.