DOD announces purchase of 21 tactical resupply drones following Marine Corps demonstration
The Navy awarded an $8.4 million contract to the Survice Engineering Co. for 21 TRV-150C Tactical Resupply Unmanned Aircraft Systems (TRUAS).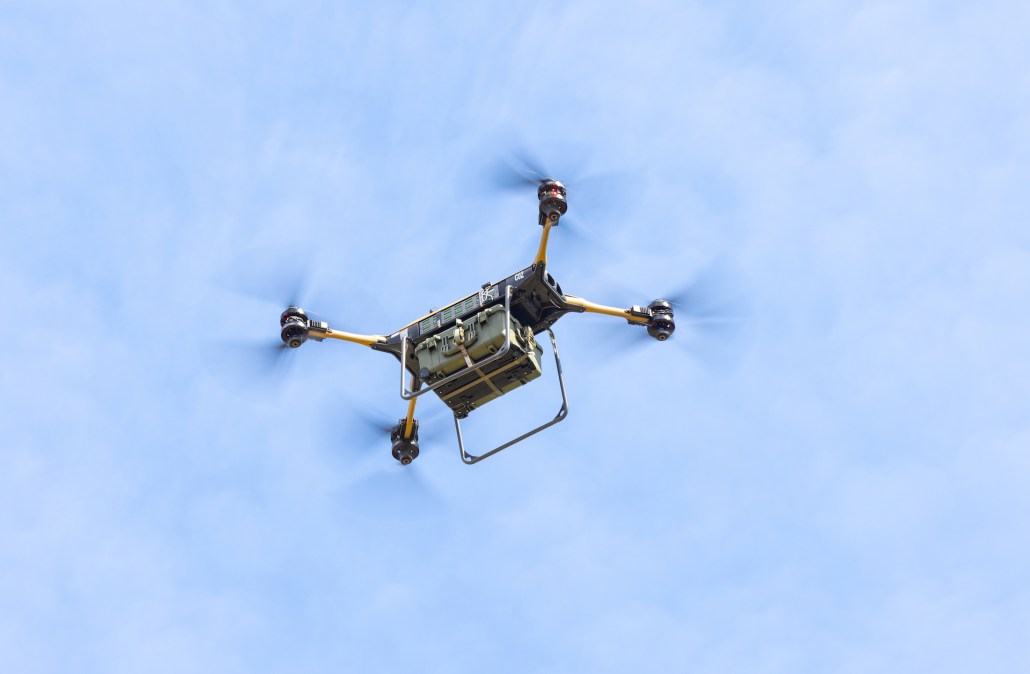 The Navy has awarded an $8.4 million contract to the Survice Engineering Co. for additional drones that can resupply U.S. military forces, the Department of Defense announced late Tuesday.
The deal with the Maryland-based company includes the production and delivery of 21 TRV-150C Tactical Resupply Unmanned Aircraft Systems (TRUAS) and 12 months of systems engineering program management services in support of the Navy and Marine Corps Small Tactical Unmanned Aircraft Systems program office, according to the announcement.
Work is expected to be completed in March 2024. Naval Air Systems Command is the contracting activity.
The contract award announcement came after the technology was again demonstrated at Marine Corps Base Quantico, Virginia, last month.
"TRUAS is designed to provide rapid and assured, highly automated aerial distribution to small units operating in contested environments; thereby enabling flexible and rapid emergency resupply, routine distribution, and a constant push and pull of material in order to ensure a constant state of supply availability," Master Sgt. Chris Genualdi, an air delivery specialist with Marine Corps Combat Development and Integration, said in an April 11 news release.
The quadcopter uses waypoint navigation based on pre-programmed coordinates to get where it needs to go, and it can transport a 150-pound payload of supplies over 9 miles. Marines can be trained to operate and perform field-level maintenance on the system in just five days, per Genualdi.
In a product description on its website, the Survice Engineering Co. describes the unmanned aerial vehicle as "the truck of the UAV world, carrying anything that will fit under the skids."
The system recently completed a successful three-year joint capability technology demonstration effort called Unmanned Logistics System – Air (ULS-A), according to the company.
The Marine Corps is planning to create a Small Unmanned Logistics System – Air Specialist military occupational specialty to handle these types of systems.
However, Genualdi also "believes this is an innovation that will affect more than small scale resupply missions and its success at this level will allow this technology to be scaled to larger platforms that will be critical in the strategic execution of Expeditionary Advanced Base Operations," according to the release.
The TRUAS is expected to reach initial operating capability later this year.
"Fielding this capability is a critical step in setting conditions for the development of the ULS-A Medium system, which is the required capability for large-scale tactical distribution in a contested space," according to a March 29 Marine Corps release.