Pentagon awards three contracts to bolster US hypersonics supply chains
Northrop Grumman, General Electric and Carbon-Carbon Advanced Technologies (C-CAT) were each awarded contracts, the Defense Department announced.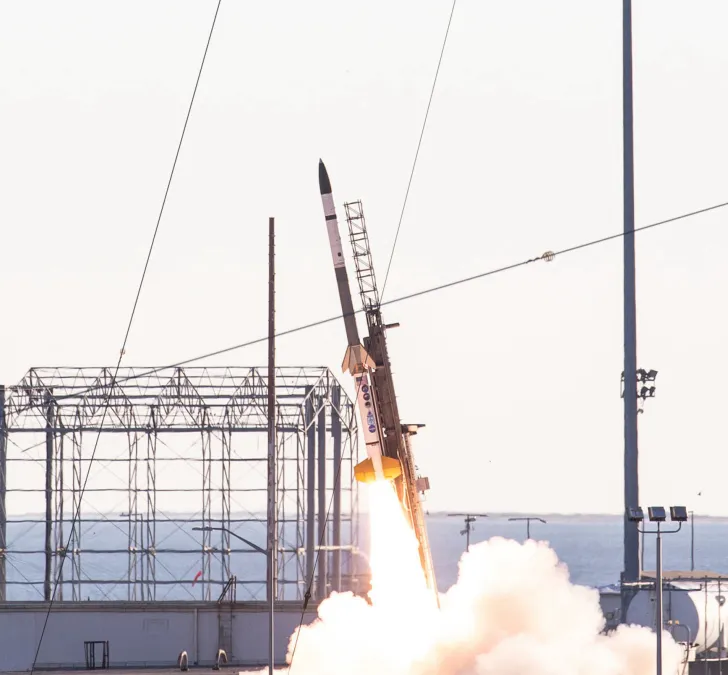 The Department of Defense has awarded three companies — Northrop Grumman, General Electric and Carbon-Carbon Advanced Technologies (C-CAT) — contracts to expand and strengthen the United States' industrial base for hypersonic missiles and other strategic systems, the Pentagon announced Friday.
The three contracts combined are worth a total of $25 million, and were awarded by the Pentagon's Office of the Assistant Secretary of Defense Industrial Base Policy through its Office of Manufacturing Capability Expansion and Investment Prioritization (MCEIP) Directorate.
Hypersonic weapons are one of the top modernization priorities for the U.S. military, and each of the services have different missile systems at varying stages of research and development. The weapons are able to travel at speeds of Mach 5 or higher and are highly maneuverable mid-flight.
As development of the Pentagon's systems have progressed, concerns have been raised regarding the United States' ability to manufacture and produce their essential components — many of which must be able to withstand extremely high temperatures. The Biden Administration last month made moves to expand domestic hypersonics supply chains under the Defense Production Act.
General Electric was awarded $8 million to increase domestic production capacity for these high- and ultra-high temperature composites able to support hypersonic flight, "as well as the modernization of capital equipment to support the scale-up of aeroshell production," the Pentagon release said. This effort will take place over a 39-month period.
Northrop Grumman also received a $9.4 million contract to expand domestic production capability for ultra-high temperature composites in order "to support multiple components of hypersonic and strategic systems." The contract will allow the company to expand its production facilities in Elkton, Maryland with additional automated preform manufacturing equipment and high-temperature furnaces, according to the release.
The department also awarded C-CAT a $7.6 million contract to begin a 38-month effort to "build new production capabilities, expand existing manufacturing spaces, and acquire capital equipment for the manufacture of large complex assemblies made of carbon-carbon (C-C)," the release said.
Carbon-carbon is a composite material critical for defense applications due to its strength and resistance to high-temperatures and thermal shock. Under this contract, C-CAT will work to increase production rates of nose times and aeroshell assemblies made with the material, per the release.
"The Department of Defense continues to deliver on the President's strategic objectives of supporting industrial sectors critical to our nation's national security needs and strategic interests," Laura Taylor-Kale, assistant secretary of defense for industrial base policy, said in a statement. "The Biden Administration has identified hypersonics technology as a critical need for ensuring American national security. The Office of Industrial Base Policy — through the MCEIP team, is pleased to act on behalf of the nation to accelerate the advancement of hypersonics technology in the United States."