Defense Department moving to automate polygraph processes
The Defense Innovation Unit (DIU) has released a new solicitation for its "Polygraph+" program aimed at acquiring new capabilities to help the Pentagon with credibility assessments.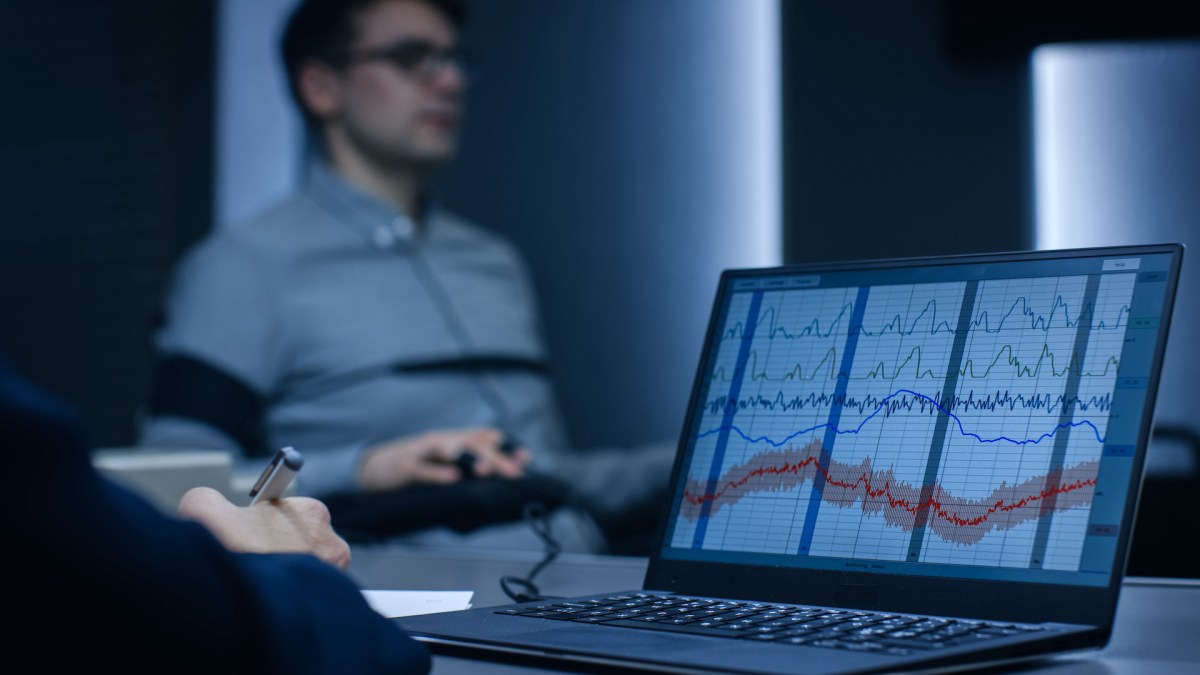 Faced with a security clearance backlog, the Pentagon is looking for technologies to automate polygraph processes and credibility assessments to make them more efficient and effective.
The Defense Innovation Unit (DIU) — which has outposts in Silicon Valley and other commercial tech hubs — has released a new solicitation for its "Polygraph+" program aimed at acquiring new capabilities to help the Pentagon detect lies and weed out untrustworthy people.
The Department of Defense "relies on credibility assessments (CAs) to vet new personnel during onboarding, evaluate existing DoD personnel for access to special or classified information, assist in determining source credibility, and interview subjects in criminal investigations. The DoD's current CA standard requires trained evaluators to manually prepare, gather, and analyze data from polygraphs. Due to the manual efforts required under current CA protocols, the DoD sees room for improvement, optimization, and automation," the solicitation states.
DIU is eyeing commercial solutions to optimize credibility assessments through a combination of user experience and automation upgrades, and it's planning a multi-stage prototyping initiative with the potential for follow-on production awards.
"A minimum viable product should include a configurable system with new sensing tools, automated scoring, and usable interfaces that exceeds performance achieved by current capabilities and reduces the potential for human error and bias," per the solicitation.
The first line of effort for the program is non-invasive physiological or behavioral sensing.
"A successful solution will measure physiological and behavioral signals with non-contact sensors that are validated against current CA measures," the solicitation states, including signals such as respiration, heart rate, blood pressure, electrodermal activity, pupil diameter, and ocular movements.
"Remote, 'nearable,' and/or off-body assessments are preferred (e.g., visual perception sensing using high definition, depth, or thermal cameras; optical sensing; etc)," per the solicitation.
The technology must also be able to accommodate "next-generation signals."
A second line of effort is for tools that automate data fusion and credibility assessment scoring.
"A successful solution will provide an automated scoring option in lieu of CA scoring performed by humans," according to DIU.
"Scoring solutions should be capable of fusing and scoring current data physiological and behavioral signals (e.g., respiration, heart rate, electrodermal activity, ocular characteristics, etc)," the solicitation states.
Analytic tools with forward-compatibility to incorporate new sensor inputs — and extraction and classification models capable of discovering new credibility assessment measures — are also desirable, it notes.
A third line of effort is for intuitive tools to aid credibility evaluators' decision-making, such as a dashboard that displays relevant sensor and scoring info.
"A successful solution will deliver CA scoring information through an interface that supports the adjudication process in real-time," per the solicitation.
These types of tools "should remain configurable to accept new inputs, work in diverse contexts, and meet different end user preferences," DIU notes.
In addition to those lines of effort, the Pentagon is also interested in technologies that can apply natural language processing to credibility assessments.
Natural language processing involves artificial intelligence capabilities that enable machines to understand speech or text.
"Automated, deep natural-language processing (NLP) technology may hold a solution for more efficiently processing text information and enabling understanding connections in text that might not be readily apparent to humans … Improving human language technology to incorporate these capabilities is essential for enabling automated exposure of important content to facilitate analysis," according to the Defense Advanced Research Projects Agency, which has pursued that type of tech.
Prototype development for DIU's Polygraph+ program is expected to take place in three phases. The first will include a "benchmark" of credibility assessment scoring and sensing technologies, such as computational testing and usability testing. The second will include "in-lab validation and iterative development cycles." The third will include network accreditation to ensure "full functionality and deployment" on DOD systems.
Industry responses to the solicitation are due June 5.
The department will use other transaction authority and the Commercial Solutions Opening mechanism — which are intended to help DOD cut through red tape and move faster with acquisition — to issue awards for prototyping.
"Companies are advised that any Prototype Other Transaction (OT) agreement awarded in response to this solicitation may result in the direct award of a follow-on production contract or agreement without the use of further competitive procedures. Follow-on production activities may result from successful prototype completion," per the solicitation. "The follow-on production contract or agreement will be available for use by one or more organizations within the Department of Defense. As a result, the magnitude of the follow-on production contract or agreement could be significantly larger than that of the Prototype OT agreement."