Defense Innovation Unit aims to build upon last year's 'history-making' deliveries in 2023
The agency's acting director briefed DefenseScoop on a newly released year-in-review report.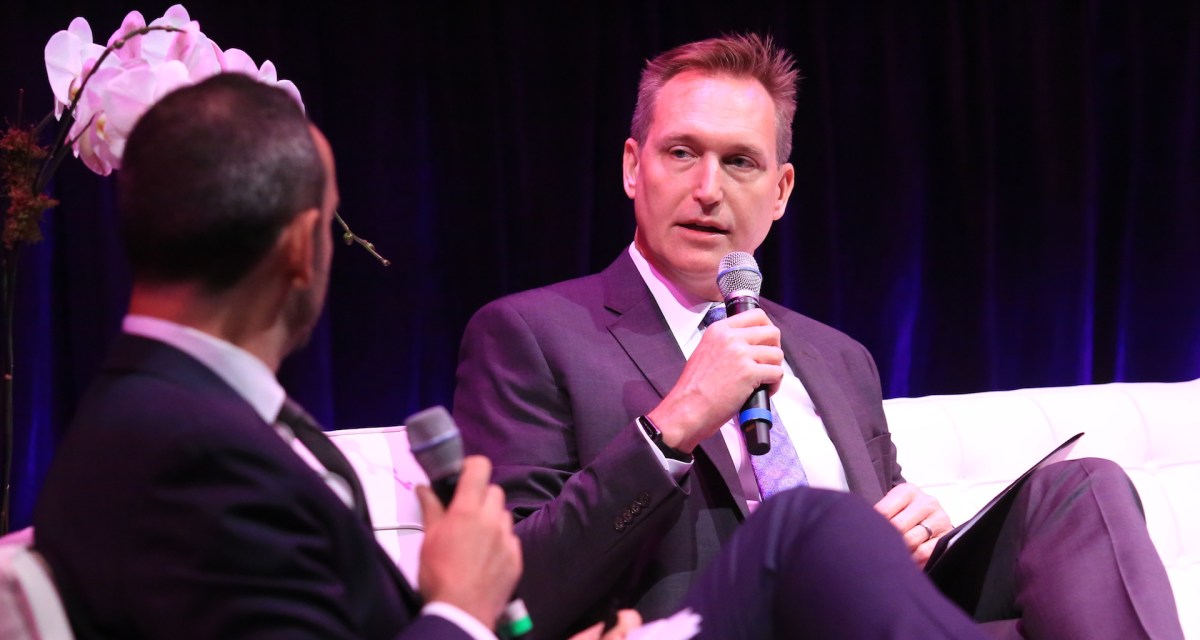 The Defense Innovation Unit transitioned a record 17 prototypes to fully fielded military capabilities in fiscal 2022 according to a new annual report that broadly spotlights how the Silicon Valley hub is steadily boosting the Pentagon's adoption of commercial technologies.
And in 2023, DIU fully expects to build on that momentum, acting Director Mike Madsen told DefenseScoop in conjunction with the report's release.
"DIU continues to see an uptick in the number of projects and organizations understanding the need to modernize and change. With the increased FY23 appropriations DIU received, we plan to hire more acquisition officers and program managers to meet this need," he said.
Established by then-Defense Secretary Ash Carter in 2015, DIU was developed to harness the investment and speed of advances in industry-made tech to ultimately help the military more rapidly deploy cutting-edge systems. Since then, the organization has formed outposts in several U.S. tech hubs.
Madsen — an Air Force veteran, decorated combat pilot and former legislative liaison — was temporarily promoted to serve as acting director of DIU when Mike Brown opted to depart last summer following 4 years steering the organization. Before that, Madsen was DIU's deputy director and director of strategic engagement.
In his view, DIU demonstrated value for both its DOD and commercial partners in 2022.
"What we started a few years ago — starting focused Defense and Commercial Engagement Teams — has paid dividends," Madsen said.
While the Defense Engagement Team focuses on the transition planning at the beginning of the project and coordinates across the services, combatant commands and others on prototypes and transitions, DIU's Commercial Engagement Team "keeps their fingers on the pulse of commercial technology around the" U.S. and globe, Madsen said. The team also works with commercial partners to ensure they know how to work best with the DOD.
"Looking back on 2022, which brought the history-making delivery of all strategic reviews in an integrated way — it all points to the need to respond to the rapid pace of innovation," he told DefenseScoop.
In its 20-page year-in-review on accomplishments in 2022, released publicly on Wednesday, officials note that "a commercial solution transitions when the prototype successfully completes and results in a production or service contract" with a DOD or federal entity — and that such transitions are what enable the department to field and operationalize a capability.
In 2022, 17 commercial solutions transitioned to DOD end-users via DIU, the report states. Madsen noted that that is "up more than 50% from" fiscal 2021.
Officials posted 36 solicitations on DIU.mil during fiscal 2022 and in response to those received 1,636 commercial proposals — its highest number of annual submissions to date. In total, 81 new prototype other transaction contracts were awarded and the innovation agency obligated $204.8 million in prototype funds.
"DIU provides a framework for the department to innovate at speed and scale — and it has the numbers to prove it," Madsen said.
Of importance, the unit is also designed with a strategic responsibility to increase the number of first-time and non-traditional vendors the military collaborates with.
"In FY22, 86% of our awards were non-traditional and 73% were awarded to small businesses, with 33% first-time DOD vendors," the acting director said.
In the annual review, DIU officials shed light on a number of prototypes and emerging capabilities that were transitioned to Pentagon components via its artificial intelligence, cyber, space, and other portfolios. They also provide details on companies that received previous DIU approvals and have now been leveraged to provide commercial remote sensing, small drones and other technologies to the Ukrainian military.
"Ukraine has shown the importance of dual-use emerging technologies and the changing nature of warfare," Madsen said, noting that "this might be the first time a country leader has called companies for help to leverage [and] purchase technologies on the ground and in the sky."
"Commercial imagery, autonomous drones, communication tools, and social media are being democratized and used in new ways. Modernization is critical and commercial technology and their ability to scale is something that DIU continues to champion across the department," he added.
It's still early into fiscal 2023, but Madsen repeatedly said his team is already continuing to streamline processes — and with increased funding, officials plan to bring in more acquisition help.
"Although we focus on awarding contracts in 60 to 90 days, in fiscal year 2022, DIU averaged 142 days from problem identification to solicitation," he noted.
DIU, according to Madsen, has also had the same level of civilian and military staff since it was founded in 2015.
"With the increased 2023 appropriations, we plan to increase our acquisition and [project management] functions to meet the current workload demands and help fund any priority projects that will have impact across the DOD that may be facing a delay in transition," he said.
The unit's newest portfolio encompasses energy technologies. So far, 18 prototypes are underway, and Madsen is hopeful some will transition to DOD customers this fiscal year.
"In addition, we just renamed our cyber portfolio to 'Cyber and Telecommunications,' so we will be sharing additional information in the coming month," he told DefenseScoop.