Air Force spectrum wing activates new unit focused on reprogramming mission data files
Detachment 1, also known as Det 1, is part of the 350th Spectrum Warfare Group.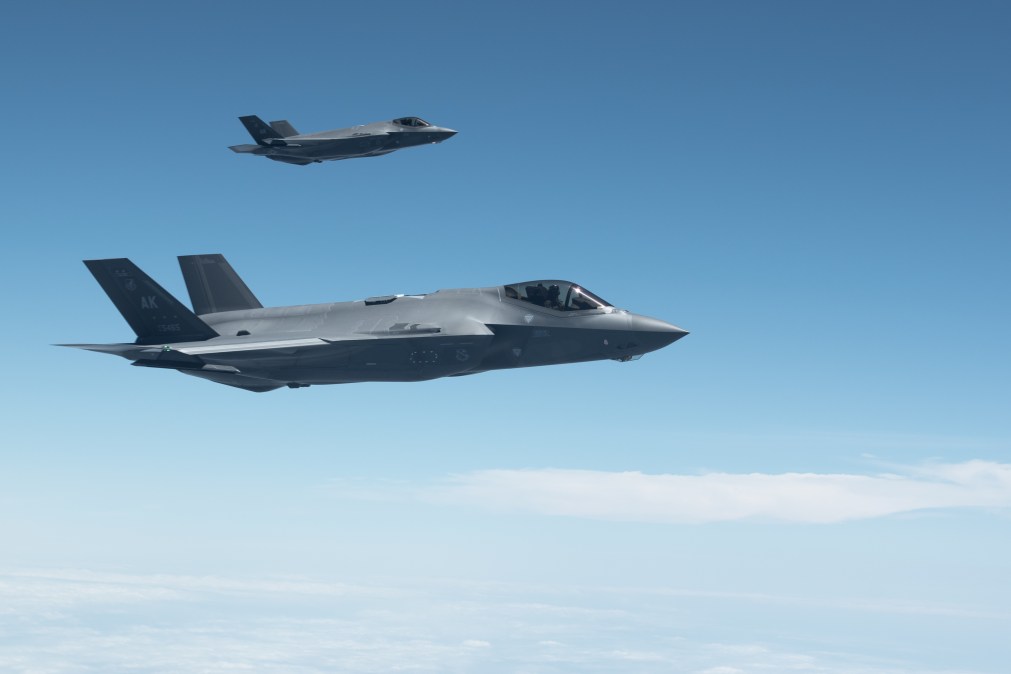 The Air Force's 350th Spectrum Warfare Wing activated a new detachment focused on reprogramming mission data files for command-and-control and combat rescue platforms as well as expendables.
Detachment 1, also known as Det 1, is part of the 350th Spectrum Warfare Group, and Lt. Col. Luke Marron has been tapped to command the new unit, according to an Aug. 28 Air Force release.
The wing, a first of its kind in the Air Force, was activated in 2021 to enable, equip and optimize the fielding of electromagnetic spectrum capabilities, specializing in the reprogramming of systems. The 350th Spectrum Warfare Group reprograms assets across the service, wing commander Col. Joshua Koslov said during an event in April.
"Over 70 platforms, 27 countries up to date. And just to put it in perspective for you, we do every single F-35, we reprogram every single F-35 in the world. Allies, friends, partners, et cetera," he said at the time. "[W]e run from 5th gen, or new capability, all the way down to things that have been in the Air Force inventory for a long time."
In the cat-and-mouse game of electronic warfare and electromagnetic spectrum operations — where adversaries seek to deny access to the spectrum for communications or navigation through jamming — agility and speed are paramount. Once a signal is detected, forces must work to reprogram systems to counter it, which during the Cold War, could take weeks to months as the signal had to be sent back to a lab, a fix devised, and then sent back to the field.
Modern forces are trying to use more digital means to reprogram systems in as near real-time as possible to stay ahead of threats.
Koslov has said the wing has three specific missions: rapid reprogramming, target and waveform development, and assessment of Air Force EW capabilities.
Mission data files are on-board data systems of an aircraft compiling information from the surrounding environment They've been described as "the brains of the airplane."
The Air Fore said reprogramming mission data files provides airmen the most up-to-date data and allows them to sense, identify, locate and counter threats to ultimately increase survivability and lethality.
According to the release, the activation of Detachment 1 realigned the missions of the 16th Electronic Warfare Squadron — formerly solely focused on bomber mission data files — and the 36th Electronic Warfare Squadron, which was previously solely focused on Air Combat Command's fighter platform reprogramming squadron.
Det 1's mission will be to enhance survivability in the electromagnetic spectrum supporting operational sustainment for mission specific software for jamming, detection and suppression systems, the Air Force said. It will also provide operational, technical and maintenance expertise of electronic warfare with 24-hour contingency reprograming and exploitations tests of foreign threat systems supporting developmental and operational tests of new and modified EW systems.
"The need for a new unit has always been apparent," Col. Robert Cocke, 350th Spectrum Warfare Group commander, said in a statement. "We know the mission requirements are going to expand in the next couple of years and we are building an organization to enable us to receive that additional mission and execute it."