Air Force releases BAA on artificial intelligence for next-gen command and control
Nearly $100 million in total funding has been allotted for awards.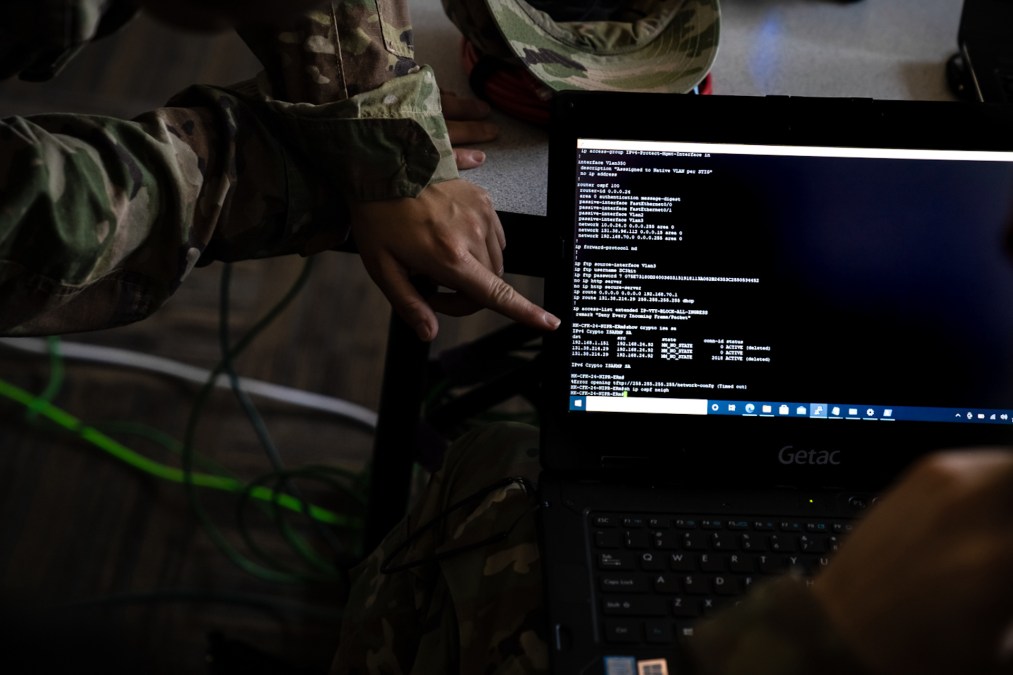 The Department of the Air Force released a broad agency announcement on Thursday covering eight technical areas related to AI and new capabilities for distributed command and control.
About $99 million in total funding has been allotted, with most individual awards expected to range from $200,000 to $20 million, according to the BAA.
The move comes as the Pentagon is exploring and pursuing a wide range of tools and use cases for artificial intelligence, including for enabling unmanned systems, faster and better decision-making on the battlefield, and more effective employment of U.S. military forces against advanced adversaries.
The technology "holds great potential in transforming the Department of the Air Force (DAF) and Joint Force Command and Control (C2) capabilities across strategic, operational, and tactical levels by enabling decision makers to effectively assess the battlespace, rapidly explore, create, and select the best plan, and direct and monitor forces at pace and scale in a distributed setting," per the BAA.
The research-and-development work under the BAA could help make artificial intelligence "a key and prevalent component" to future command-and-control systems, it added.
However, "with the rise of AI-based applications also comes new challenges to include the ability to effectively manage, monitor, and adapt deployed AI capabilities and effective C2 in a distributed and contested environment," the announcement noted.
The Air force is now soliciting white papers for the following technical areas: command and control of AI Systems to achieve mission-tailored artificial intelligence; federated, composable autonomy and AI toolbox; advanced wargaming agents; interactive learning for command, control, communications, computers and intelligence (C4I); "complexity dominance"; generative artificial intelligence for C4I; software defined, distributed command and control; and tactical AI.
The two-step BAA will be open until Aug. 30, 2028, with funding aligned toward fiscal 2024-2028. Organizations interested in getting funding for work in fiscal 2024 are advised to submit their white papers by Sept. 13.