New collaboration hub looks to connect Army aviation with emerging tech
The Applied Innovation Center will help Army aviation and others in the DOD engage with potential new partners from the commercial sector.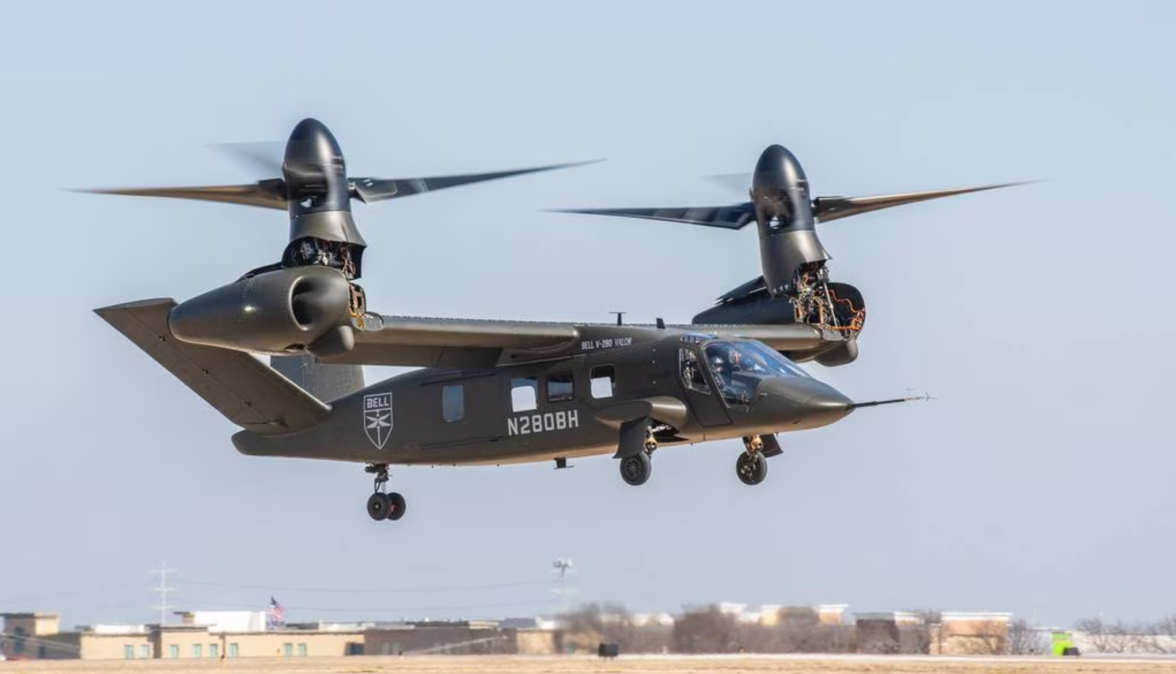 The Army has opened a new collaboration, prototyping and testing center aimed at linking members of the Army aviation community with new and emerging technologies from non-traditional vendors.
The Applied Innovation Center (AIC) opened its doors Aug. 29 in Huntsville, Alabama — strategically located near Redstone Arsenal where the Army's program executive office for aviation and U.S. Army Aviation Missile Command are headquartered. A key task for the new center will be helping the PEO engage with potential new partners from the commercial sector, AIC Director Matt Pfrommer told DefenseScoop in an interview.
"They struggle a little bit with reaching out to the non-traditional small businesses and large non-traditionals," Pfrommer said. "Our mission is to … first engage with government customers to understand what their challenges are, where their capability gaps are, what their needs are, and then reach out to those non-traditional emerging technology companies to figure out what solutions might be out there."
The Army is in the midst of a significant effort to prepare its aircraft fleet for modern fights. The service's future vertical lift programs — which include the Future Attack Reconnaissance Aircraft (FARA) and the Future Long Range Assault Aircraft (FLRAA) — are some of its top modernization priorities. PEO Aviation is also prototyping new Air Launched Effects (ALE), essentially small drones or payloads released midair from larger aircraft.
At the same time, the Army is ensuring the manned and unmanned aircraft already in service stay relevant against emerging threats.
The new hub is being run by the FirePoint Innovations Center, a partnership between the Army's Combat Capabilities Development Command, Aviation and Missile Center and Wichita State University. One week in, the center has already had engagement with Army officials and industry, as well as members of the other services and research organizations at the Pentagon, Pfrommer said.
While the AIC is an Army aviation organization, the intent is for it to be available to other Defense Department components and potentially expand to other strategic locations across the country in the future.
"Huntsville is a major portal of defense spending and activity, and so we are looking to expand out into MDA in missile defense and then hopefully beyond that with [U.S. Special Operations Command] and the Marine Corps and the Navy," Pfrommer said.
There are two prototyping and testing labs at the facility equipped with advanced computing, "virtual machines" and other environments where the AIC can run third-party software to experiment with new tech with Army aviation platforms prior to an acquisition, Pfrommer said.
"They're fully outfitted with computing resources, electrostatic discharge compliant environments and staff that know how to set up and run these environments and collaboration … with industry and the government to establish things that may not have been designed to actually run in an aviation environment, but put them to work in a way that is interesting and relevant to our Army customers," he said.
The AIC is currently interested in microelectronics, edge processing and reusable software applications that underpin a lot of other significant capabilities, such as autonomy, Pfrommer said. He emphasized that the AIC is particularly looking at dual-use technologies from both small and large non-traditional contractors.
The center has already been tasked with developing an open standard between sensors and an autonomy core for ALEs, Pfrommer noted.
That work will involve conducting "bench top-level integration between the sensors and the autonomy core, fundamentally to experiment with what kinds of message sets and interfaces we need to make that effective," he said. "Then that'll be translated into a standard that hopefully in the future will be adopted by the Army."
Pfrommer said he hopes the AIC can help the Army understand what technologies exist today and others that are on the horizon — that way the service can develop better requirements for new and emerging capabilities that actually become operational. That will be crucial as both new and legacy platforms undergo iterative technology refresh cycles in the future, he added.
"We see AIC as a potential center point of collaboration between requirements developers, new technology, [Army Futures Command] and materiel developers where they can come together in a single environment and look at these technologies without having to go out and develop complex contracts and go through solicitation processes and other things that take time," he said.