Army picks vendors to prototype robotic combat vehicles
RCVs are a key component of the Army's next-generation combat vehicle portfolio as the service pushes to acquire new unmanned systems and develops plans for what it calls "human-machine integrated formations."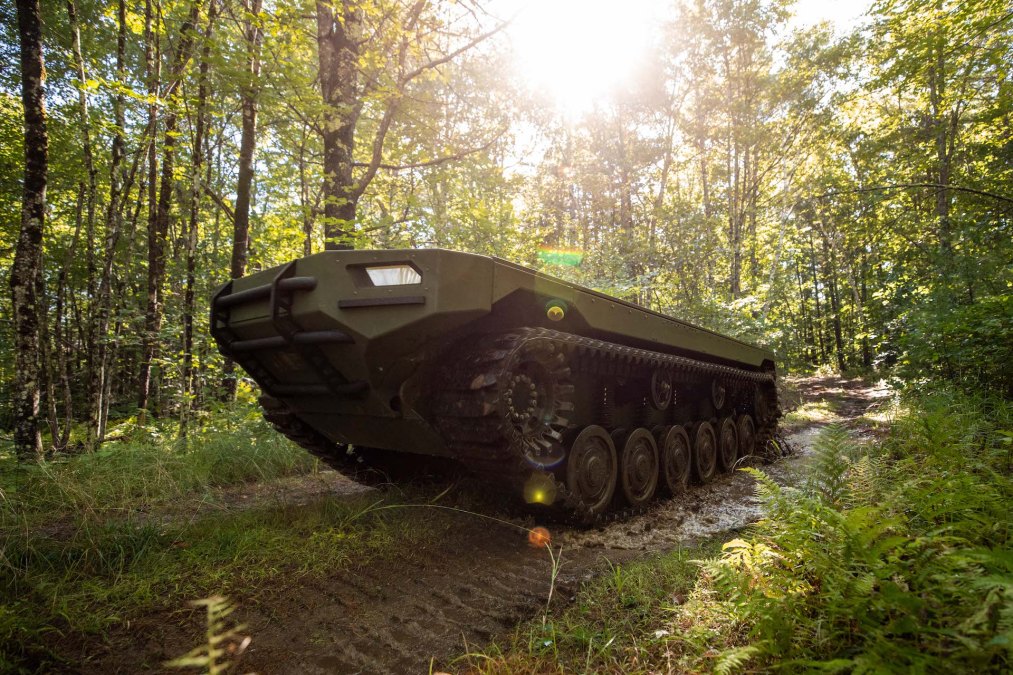 McQ, Textron Systems, General Dynamics Land Systems and Oshkosh Defense have been tapped for phase one of a prototyping effort to drive the Army's pursuit of robotic combat vehicles, the service announced.
The four other transaction agreements have a total combined base value of $24.72 million, according to an Army news release.
RCVs are a key component of the Army's next-generation combat vehicle portfolio as the service moves to acquire new unmanned systems and develops plans for what it calls "human-machine integrated formations."
"The RCV-Light will deliver increased situational awareness, lethality, and tactical options for Army formations in support of multi-domain operations. Its operators will remotely control RCVs or task them to operate semi-autonomously. Variants will serve as "scouts" or "escorts for manned fighting vehicles," per the release.
The service has been experimenting with existing robotic platforms, surrogate systems and control vehicles as part of a campaign of learning, including for Project Convergence.
"Human-machine integrated teams are the future of successful ground combat in the land domain," Brig. Gen. Geoffrey Norman, director of the next-generation combat vehicles cross-functional team, said in a statement. "Bringing RCVs into our formations will give our Soldiers new capabilities to fight and win with the changing character of war."
Under the new agreements, the four vendors will each build and deliver two Robotic Combat Vehicle-Light (RCV-L) prototypes by August 2024 for platform mobility testing and soldier experimentation.
"They will concurrently mature and deliver integrated system designs towards Army requirements for a lightweight, modular, and upgradeable robotic combat vehicle," according to the release.
The service plans to down-select to a single vendor for the next prototyping phase in fiscal 2025. The winner of that competition will be tasked with completing system designs and building and delivering up to nine "full-system" prototypes in the following fiscal year.
A follow-on production decision is anticipated in fiscal 2027, and first unit fielding is slated for fiscal 2028.
The Army's RCV efforts aren't just about unmanned hardware. Software will also be critical, officials have noted.
Applied Intuition, Kodiak Robotics, Neya Systems, Robotic Research Autonomous Industries and Scale AI have been awarded contracts by the Defense Innovation Unit (DIU) for autonomy software development related to robotic combat vehicles.
DIU, headquartered in Silicon Valley with outposts in other technology hubs around the country, aims to help bring promising commercial tech into the Defense Department. It is partnering with the Army on the Ground Vehicle Autonomous Pathways project.
"Substantial technical breakthroughs in robotics and self-driving vehicles are enabling the use of autonomous systems to support high-risk missions and reduce risk for combat troops in military operations," DIU said in a release in May.
The pathways project "will prototype software for the navigation of uncrewed vehicles by fusing data from multiple sensors and allow for teleoperations of unmanned ground vehicles (UGV). The project will also provide a technical pipeline to continue rapid development and deployment of autonomous features as they become commercially available," it added.
Maj. Gen. Glenn Dean, program executive office for ground combat systems, has highlighted the Army's interest in software to support RCVs.
"We have a software program running in parallel that will take the outputs of the subsequent experimentation to drive our investment in autonomy behaviors and continue to evolve that base platform that we get to, with the goal of getting an initial robotic capability in the hands of troops on a permanent basis as rapidly as we can," he told reporters at the annual AUSA conference last year.
Networks are also expected to be critical for future operations RCVs. That element has been part of the Army's campaign of learning.
"We continue to learn about the network requirements — what systems require uninterrupted high bandwidth communications and which aspects of robotic combat vehicles may not have as significant network demand, so we can really optimize our network design in support of robotic combat vehicles," Norman told reporters last year at the AUSA conference.