DOD awards $1.8B for satellite prototypes to power JADC2
The prototypes are a critical piece of the DOD's greater Joint All Domain Command and Control concept.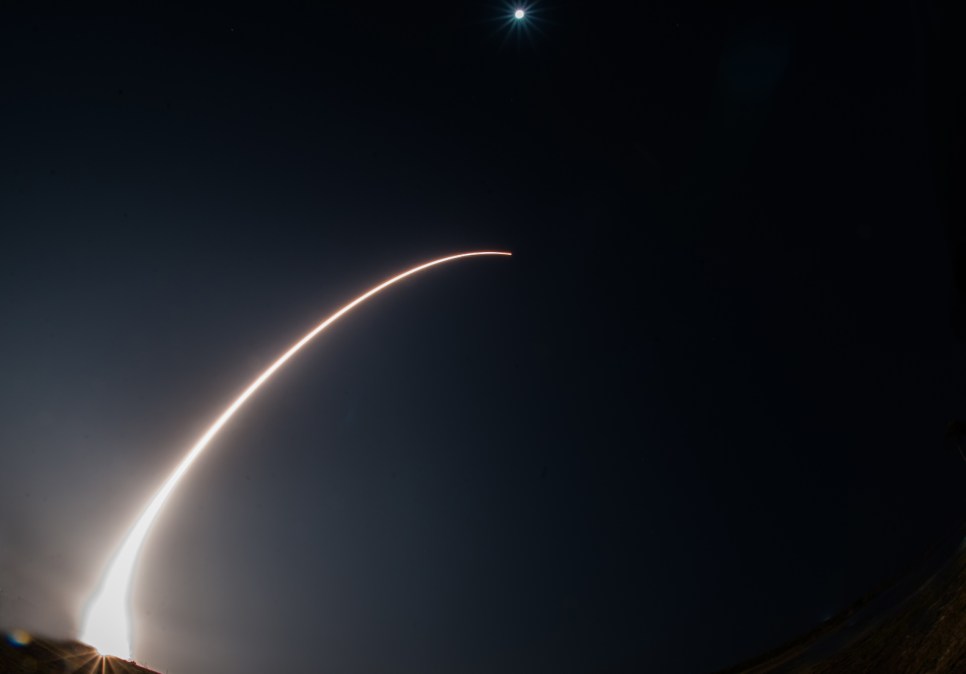 The Pentagon's Space Development Agency issued a trio of prototype awards worth a combined $1.8 billion to develop a satellite network that it says will serve as "the backbone" for Joint All Domain Command and Control (JADC2).
The awards — split among York Space Systems, Lockheed Martin Space, and Northrop Grumman Space Systems — are meant to serve as the foundation for the Department of Defense's Tranche 1 Transport Layer (T1TL), a network of 126 satellites that will provide "a resilient, low-latency, high-volume data transport communication system," per the department.
The tranche should be ready to launch starting in September 2024.
In a release, the DOD said the six-plane T1TL will "provide global communications access and deliver persistent regional encrypted connectivity in support of warfighter missions around the globe by serving as the backbone for Joint All Domain Command and Control (JADC2) built on low-latency data transport, sensor-to-shooter connectivity, and direct-to-weapon platforms connectivity."
Through the JADC2 concept of operations, the DOD aims to create a fully connected battlefield that links weapon systems, command centers and sensor data to enhance decision making across domains. Space systems like satellites will play a critical role in connecting systems and transferring across domains of defense; Space Force Gen. John Raymond recently called the data transport layer with DOD's satellite communications the "lynchpin" for JADC2.
York, Lockheed and Northrop will each take responsibility for building and demonstrating the effectiveness of two of Tranche 1's six orbital planes. Under the award, issued via an other transaction agreement (OTA), Lockheed takes home the biggest portion of the award, worth up to $700 million, while Northrop will get $692 million and York will get $382 million.
"These awards will drive delivery of the [National Defense Space Architecture's] data and communications Transport Layer through a proliferated constellation of relatively small, mass-producible space vehicles in low Earth orbit," Derek Tournear, Space Development Agency director, said in a statement. "Through our solicitations, we aim to create a marketplace through two-year spiral development and regular, full and open solicitations for each tranche so that industry can plan, develop and grow accordingly. We look forward to collaborating with our industry partners to deliver the capabilities the warfighter needs through Tranche 1 and beyond."
Tranche 1 comes on the heels of and will build off of Tracking Layer Tranche 0, which is being developed by York and Lockheed to launch 20 satellites for low-latency data connectivity on a periodic basis.
When all is said and done, SDA's vision for its Transport Layer is a constellation of 300 to 500 satellites in Low Earth Orbit so that "95% of the locations on the Earth will have at least two satellites in view at any given time while 99% of the locations on the Earth will have at least one satellite in view."