US, Australia eyeing deeper drone technology cooperation with Japan
The three nations aim to enhance interoperability and accelerate technology transfer for collaborative combat aircraft and autonomy.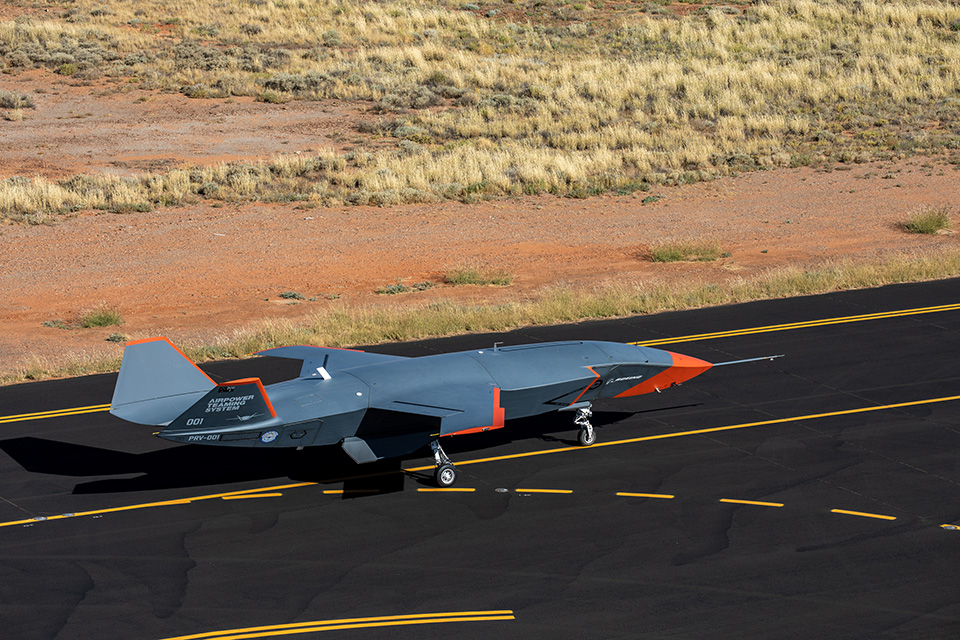 Senior officials from the United States and Australia are poised to explore new opportunities for trilateral cooperation with Japan explicitly focused on making and deploying drones for military operations, according to an announcement the White House published Wednesday ahead of Australian Prime Minister Anthony Albanese's official visit and state dinner in Washington.
Current and former leaders from the three nations broadly discussed how and why they're pursuing this and other joint collaboration on unmanned aerial systems and other emerging combat technologies at the ComDef 2023 conference, which took place nearby in Arlington, Virginia.
"The geo-strategic circumstances in the Indo-Pacific are changing more rapidly than we anticipated even a few years ago. And that has meant that we have had to do more together — more with the U.S. as our major military ally — then we'll have other partnerships in the region, particularly with countries like Japan. And so, what's happening is as China continues to rise, the region is adjusting to that. It's adjusting to the economic power of China and it's adjusting to the military power of China," Australia's former Ambassador to the U.S. Arthur Sinodinos said at the event.
Each of the nations share unique and expanding military partnerships with one another, which are largely based on and influenced by their common interests in the Indo-Pacific region. For instance, four prototype, medium and large U.S. Navy drones recently transited the Pacific Ocean from their homeport in California to 7th Fleet headquarters in Japan — integrating with other platforms and Japan-based units, along the way — as part of the Integrated Battle Problem 23.2 exercise.
In a new fact sheet detailing many elements of America's and Australia's envisioned "next-generation of innovation and partnership," officials confirmed that the allies "welcomed additional efforts to increase trilateral cooperation with Japan, including Australia's future participation for the first time in the YAMA SAKURA exercise in 2023 and KEEN EDGE exercise in 2024, both in Japan." They also noted that they're now considering other new trilateral activities with the Japanese military specifically associated with unmanned aerial systems.
"Our cooperation will enhance interoperability and accelerate technology transfer in the rapidly emerging field of collaborative combat aircraft and autonomy," officials wrote.
They also further spotlighted the U.S. and Australia's commitment to jointly develop and operate collaborative combat aircraft, also known as CCA drones.
Over the next five years, the U.S. Air Force plans to spend more than $6 billion on its CCA initiatives as it pursues robotic wingmen for next-gen fighter jets and other manned aircraft. And it's working with the Navy to ensure there's connection and a common architecture with the sea service's CCA efforts. Australia is also paving the way for its own robo-jets, and informing America's quest.
In response to questions from DefenseScoop on Wednesday, White House and Pentagon officials did not provide further information about what the deepened, trilateral cooperation on drones might entail — or if it would all unfold via the U.S. military's existing CCA projects.
"Although we have no additional details or information to provide at this time, we look forward to future trilateral and bilateral cooperation with our Australian and Japanese allies — and continuing to ensure the development of critical technologies and capabilities that support our shared security objectives," Defense Department spokesperson Jeff Jurgensen told DefenseScoop.
During his keynote at ComDef 2023, U.S. Undersecretary of Defense for Acquisition and Sustainment William LaPlante told the audience to expect further international discussions and agreements promoting technology acceleration and integration between the United States and its partners in the months to come.
"You're going to see more of those — whether it's with Japan, whether it's with Australia or with European countries — you're going to see more co-production, co-development and co-sustainment," he said.
In a separate keynote at the event, Kyosuke Matsumoto — director general for the Department of Technology Strategy, Acquisition, Technology and Logistics Agency that's under Japan's Ministry of Defense — also noted that his nation aims to advance cooperation with the United States regarding research and development for drones. A focus is particularly being placed on coordinating communications, data flows and sensors.
"All systems need to be interoperable," he said.
Updated on Oct. 26, 2023 at 2:10 PM: This story has been updated to include comments from Defense Department spokesperson Jeff Jurgensen.