Air Force preparing new model, materials to inform its contribution to JADC2
Deputy CIO Winston Beauchamp says a model detailing the second pillar of JADC2 is scheduled for release to industry next week.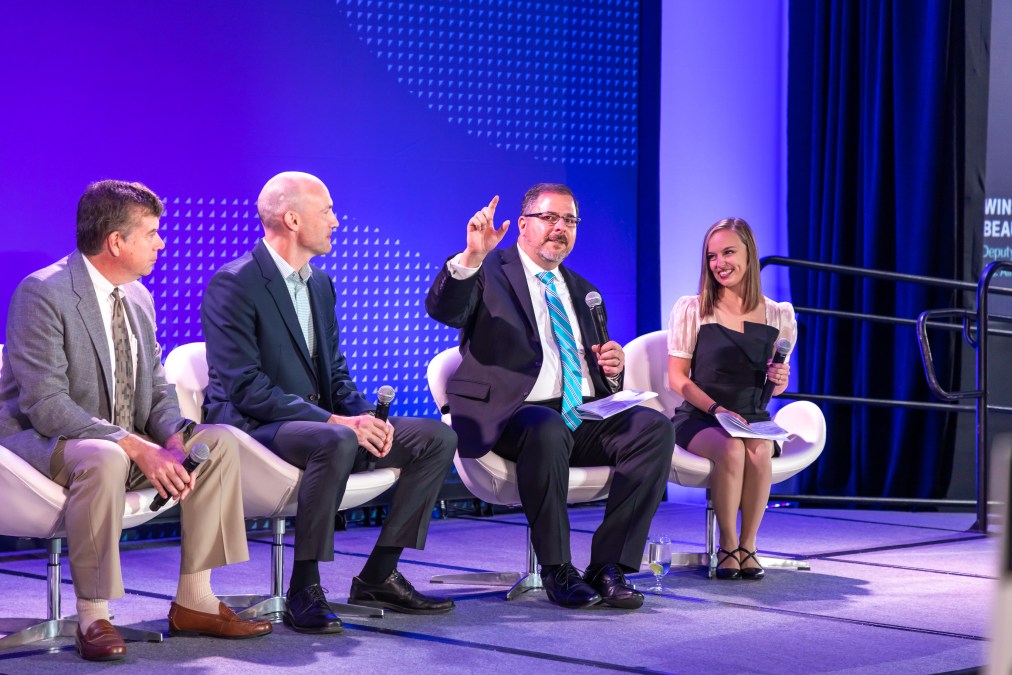 A cross-functional team formed by the Air and Space Force to support the services' major contributions to the Pentagon's concept for next-generation command and control is preparing to release new materials in support of unfolding work, Air Force Deputy Chief Information Officer Winston Beauchamp told DefenseScoop on Thursday.
Each military branch is responsible for enabling a major component of the Pentagon's Joint All Domain Command and Control (JADC2) — and the Air Force's overarching offering is the Advanced Battle Management System (ABMS).
"Last fall, the Secretary of the Air Force laid out a series of seven operational imperatives, or actions that would be necessary to pursue in order to counter threats from potential adversaries around the world and necessary to determine the certainty of those threats. ABMS is one of those operational imperatives," Beauchamp said at DefenseScoop's DefenseTalks event.
Near that time, the branch's leadership also declared that the period of experimentation for ABMS was over and officials would be moving into operational definition deployment — and that actions going forward would be focused in that direction.
"And so the cross-functional team that is leading that activity right now is co-chaired by the Air Force and the Space Force," Beauchamp said.
That team recently came up with four pillars "for how we move forward" and make real progress to enable JADC2 to come to full fruition. The first pillar involves "defining the foundation," according to Beauchamp, who elaborated on each during the discussion.
"This is everything from definition of common terminology and critical lexicon, and setting some poor baseline principles for what a mess will be, and how it will define the future for data management command and control," he added.
The second pillar involves "coming up with a model-based approach." In that capacity, Beauchamp noted that the team is developing a model that would allow them to perform repeatable experimentation against proposed solutions, defining measures of effectiveness, and measures of performance, that would allow objective evaluation.
"And that model is scheduled to be released to industry next week," Beauchamp confirmed.
The third pillar will seek to define a "passing scenario," the deputy CIO noted, which would basically set the operational context for ABMS and how it should be measured. And the final pillar will enable the establishment of a common operational picture "that will put the operational context to that pacing scenario," Beauchamp noted, so that officials can strategically lay out the roles, missions, functions and responsibilities, across the department, and joint partners
"That work is intended to be complete by the end of January," Beauchamp said.