Cyber Command is taking aim at artificial intelligence and machine learning
Cyber Command has recently put out an AI and ML survey to better understand its needs for applying them over the next five years.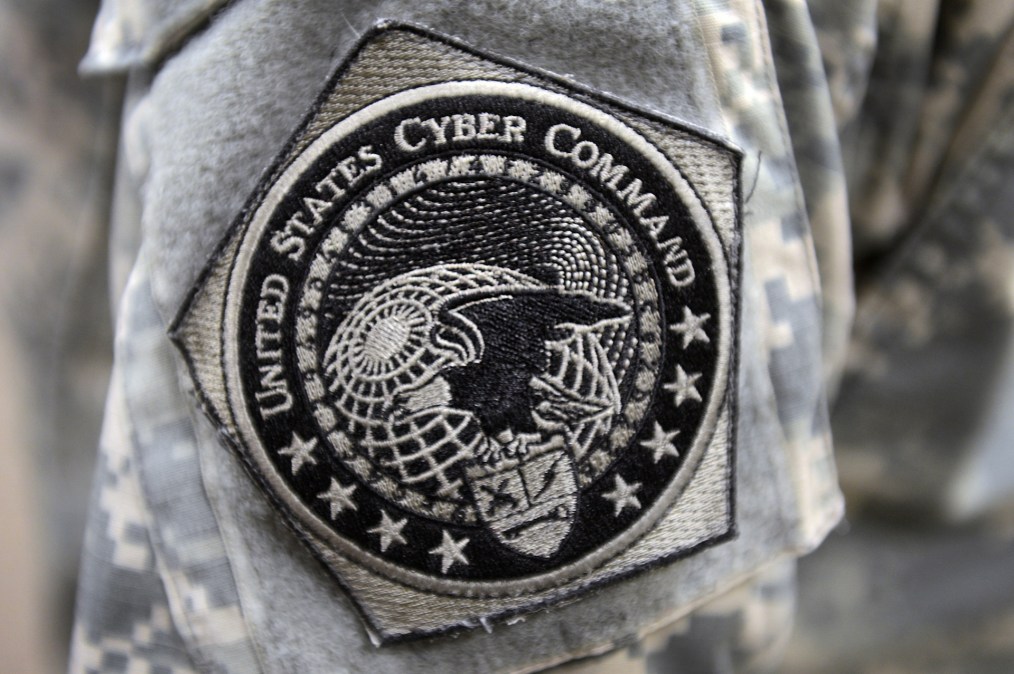 U.S. Cyber Command will be hosting an industry day next month as it looks to wrap its arms around artificial intelligence and machine learning for cybersecurity mission sets.
The intent of the upcoming AI/ML day, slated for Oct. 5, is "for some of our tech directors to share with partners what are our key priorities and where are we at," David Frederick, executive director of Cybercom, said Wednesday at a virtual event hosted by GovConWire.
Cybercom is trying to better understand what AI and ML capabilities exist that it can use, Frederick said.
"We're being a bit methodical on the strategic needs assessment, because we're trying to project out four or five years like what do we think we need in terms of mission capability and get a better understanding of what the market already has to offer," he said. "We've gone through a process of looking at some different partners to have those share what they've got available … for our Cybercom operators to understand what's out there and understand how it might benefit their mission space."
A key decision for the command will be to decide what to purchase here.
"We're trying to assess like, how can we take some of those techniques and apply it to other missions that we have that may not be a direct transition from industry," Frederick added. "In that case, like, what are we going to need within the command in terms of prototyping environments, testbeds, compute, storage, etc. Data — how do we how do we handle data management, data grooming, make sure that we get data in good shape to actually feed the models?"
The Senate Armed Services Committee has sought to push Cybercom to look more closely at adopting AI and ML technologies. In its version of the annual defense policy bill, the committee included a provision to require Cybercom and the Defense Department CIO to develop a five year roadmap and implementation plan for rapidly adopting AI into cyber missions.
"The committee is particularly concerned that the Accelerating Data and Artificial Intelligence Initiative, directed by the Deputy Secretary of Defense for the purpose of improving tactical artificial intelligence at the combatant commands, does not include any efforts for activities at U.S. Cyber Command," the committee wrote in a report accompanying the bill.
Cybercom has initiated an AI and ML mission needs survey, Frederick said, which is still in the early stages. Specifically, it's looking at the command's needs for applying these technologies over the next five years and what is already available.
"We're really trying to get a good understanding of current state of the art in the in the private sector and also trying to understand are there some unique mission needs, especially on our offensive mission that may require dedicated research and development investments, rather than trying to just buy capability that's already available on the commercial side," he said.
Cybercom has sought to increase its partnerships not only with industry – to which Frederick said to expect much more engagements – but also with other organizations in the Department of Defense such as the Defense Advanced Research Projects Agency, the Defense Innovation Unit and the newly established Chief Digital and AI Office.
To that end, Cybercom along with its innovation lab DreamPort and the DOD's CDAO have begun a prototyping effort on a cyber analytics sharing platform.
As AI analytics are developed for cyber missions, the prototype will aim to enable the availability of them across multiple platforms and cyber missions, Frederick said.