Hicks to be personally involved in hiring of next DIU chief
The ongoing recruitment process may take several more months, according to the unit's acting director.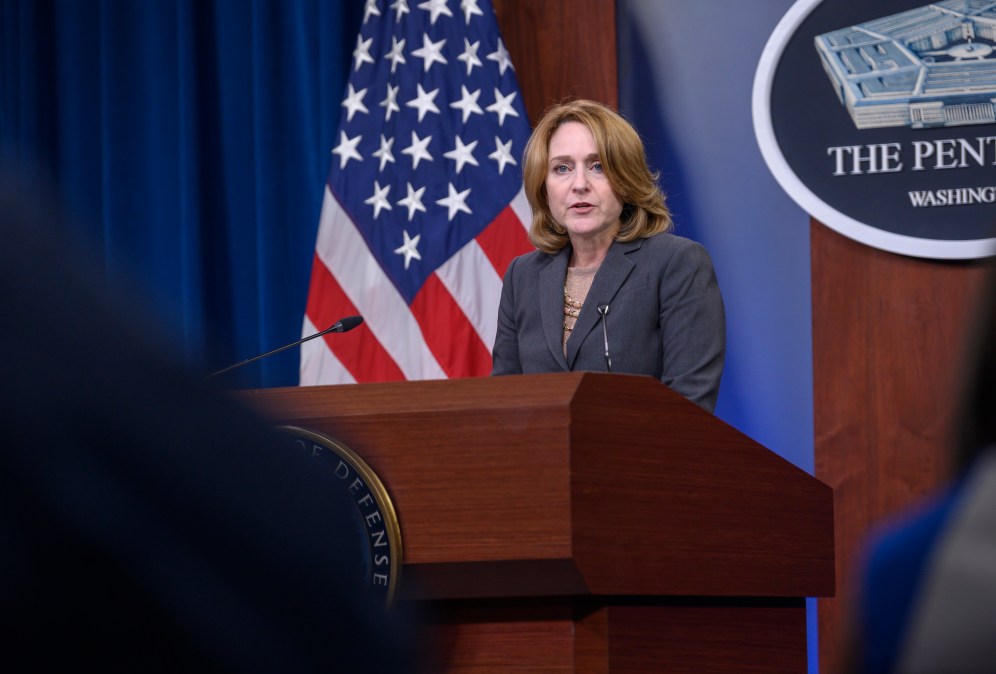 Deputy Secretary of Defense Kathleen Hicks is taking a hands-on role in the recruitment and hiring of the Defense Innovation Unit's next permanent director — and that official likely won't be named for several months, according to DIU's acting director Mike Madsen.
The organization, headquartered in Silicon Valley, was launched by the DOD in 2015 to speed up the military's adoption of commercial technology. Madsen, a former fighter pilot and deputy DIU director, stepped up to temporarily steer the agency on the heels of its former chief's early exit this month.
"It's a very deliberate process right now to find the next director — a lot of criteria for that," Madsen said on Thursday at the Capital Factory's Fed Supernova conference in Austin, Texas.
Now, "the search for that director has been pulled up to the deputy secretary of defense level," he confirmed.
The move means that the Pentagon's No. 2 official, Hicks, "is personally involved in this, which is a message to the ecosystem of the importance that she sees in the next director," Madsen added.
Throughout her tenure, Hicks has made it an explicit priority to help drive technology advancements within the DOD.
The unfolding search could continue for "who knows? Probably four to six months or so," according to Madsen, who committed to continuing to serve as acting DIU director and supporting the industrial base until a new agency head is selected.
In his view, the next permanent lead will need to be someone "very, very comfortable with the commercial tech sector and able to translate and convert the commercial world to DOD, which is no small feat."
The individual will need to properly articulate how elements like funding cycles, venture capitalism, and other complex government and industry features work, according to Madsen. They'll also need to have an interest in national security and the right personality and expertise to effectively engage Pentagon leaders on DIU's impact.
"If anyone knows someone interested, let me know," Madsen said.