Accelerating the use of emerging tech is key pillar of new National Defense Strategy
A "wide-range of newer, faster-building technologies and applications" pose new challenges for the Pentagon, a senior Defense official said.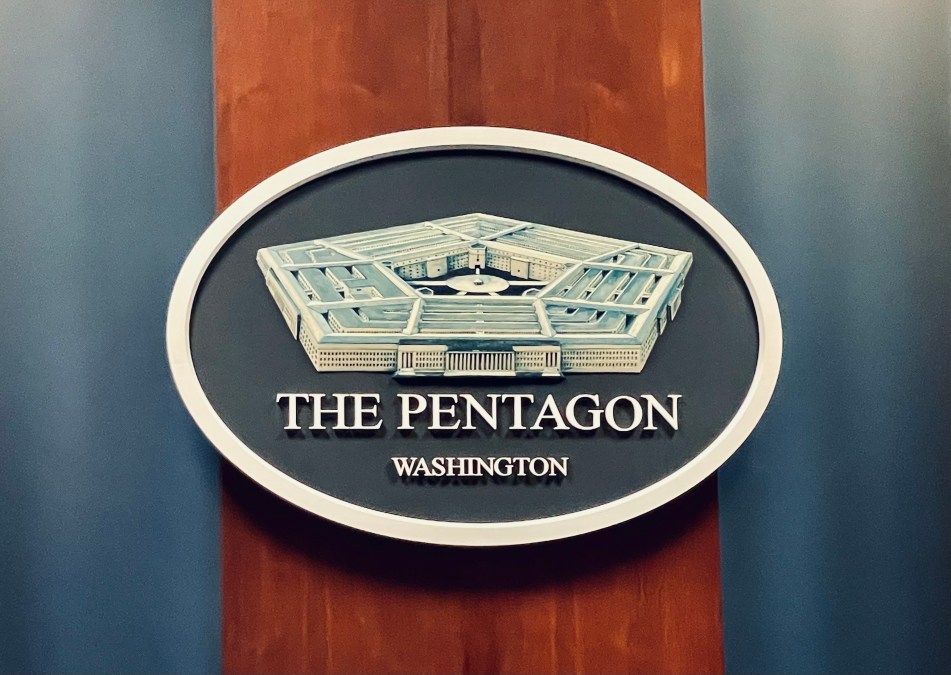 The 2022 National Defense Strategy, released publicly for the first time on Thursday, emphasizes a deep need to accelerate the Pentagon's capacity to buy and deploy emerging and disruptive technologies that will be vital to securing military superiority over advanced adversaries such as China.
In the highly-anticipated document, Defense Department leadership targets the People's Republic of China (PRC) as the "pacing" threat and most serious danger to U.S. national security — with Russia, Iran, North Korea, homeland threats and terrorist groups also posing escalating risks.
"Compounding all of these challenges, as we saw in our understanding of the security environment, is a wide range of newer, faster-building technologies and applications that are complicating escalation dynamics and creating new challenges for strategic stability," a senior Defense official told reporters on condition of anonymity ahead of the strategy's release.
The DOD's updated approach to achieving its goals and protecting national security — in what it deems this "decisive decade" that is "stamped by dramatic changes in geopolitics, technology, economics, and our environment" — is founded on four pillars:
Defending the homeland, paced to the growing multi-domain threat posed by the PRC
Deterring strategic attacks against the U.S., allies and partners
Deterring aggression, while being prepared to prevail in conflict when necessary — prioritizing the PRC challenge in the Indo-Pacific, then the Russia challenge in Europe
Building a resilient Joint Force and defense ecosystem
Via the NDS, senior leaders confirm their recognition that technologies and operational domains are evolving at a pace that faster than ever before — and also introducing new complications to ensuring strategic stability for the U.S. and its allies.
"In the cyber and space domains, the risk of inadvertent escalation is particularly high due to unclear norms of behavior and escalation thresholds, complex domain interactions, and new capabilities," the strategy states. "New applications of artificial intelligence, quantum science, autonomy, biotechnology, and space technologies have the potential not just to change kinetic conflict, but also to disrupt day-to-day U.S. supply chain and logistics operations."
To ensure the U.S. military has a leg up technologically, the strategy commits to fueling research and development for advanced capabilities — including in directed energy, hypersonics, integrated sensing, and cyber, specifically — and seeding opportunities in areas such as biotechnology, quantum science, advanced materials, and clean energy tech.
"Close collaboration with allies and partners is foundational for U.S. national security interests and for our collective ability to address the challenges that the PRC and Russia present while responsibly managing the array of other threats we face," the senior Defense official said. "Our progress on this front will not be possible unless we can address long-standing institutional barriers, which inhibit collective planning, interoperability and mutually beneficial procurement — including the need for improved cybersecurity and breaking down barriers to sharing information."
The report said the Pentagon will also be "a fast-follower where market forces are driving commercialization of militarily-relevant capabilities in trusted artificial intelligence and autonomy, integrated network system-of-systems, microelectronics, space, renewable energy generation and storage, and human-machine interfaces."
For years, DOD executives have pledged to accelerate their vast organizations' ability to buy, develop and deploy emerging technologies. During the press briefing, the senior Defense official told DefenseScoop that a number of modern elements will enable Pentagon components to do that better than they ever have previously.
"This point on technology is an important one, and it is absolutely an area of emphasis," they said.
To those running the Pentagon, the official noted that driving co-development of technologies with international partners like the U.K. and Australia "presents just a ton of potential in that vein."
Undersecretary of Defense for Research and Engineering Heidi Shyu is also "spending a ton of time on making sure that we've got a technology approach that is thoughtful and considered and can be realized," the official added.
Further, the ongoing conflict sparked by Russia's invasion of Ukraine is also providing "an intriguing" case study associated with speedily deploying emerging capabilities.
Through that lens, the U.S. security assistance system has moved "a whole lot faster than I think any of us had ever conceived was actually possible," the official told DefenseScoop, noting that existing capabilities are also being applied in new and innovative ways.
"I think that has been pretty important too," the official said. "It does tell me that this can be more feasible going forward because we've had this experience."
In March, the Pentagon delivered the classified version of the NDS to Congress to help inform budget proposals. At the briefing on Thursday, the senior Defense official also told DefenseScoop that that secret version is a bit longer — "but not three-times the length, necessarily" — with more details on technology.
For the first time ever, the U.S. Nuclear Posture Review and Missile Defense Review are also nested in this 80-page NDS.
"I really can't underscore enough what a big deal this is. It is. I mean, throughout our history, we have operated these reviews in the stovepipes … and that's not at all what happened here. We actually baked the cake together — and that was pretty darn meaningful," the senior Defense official said.