Army PEO for Enterprise Information Systems to create new CIO
The new CIO will be the key interface with other organizations focused on digital transformation.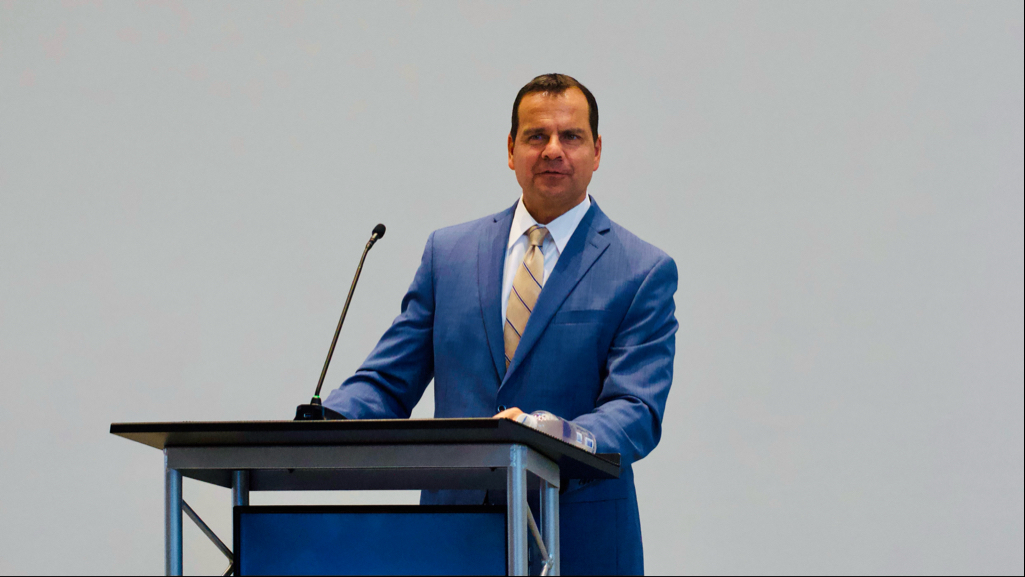 CHANTILLY, Va. — The Army's Program Executive Office for Enterprise Information Systems is establishing a chief information officer that will be the key integrator for digital transformation with other similar organizations across the Army.
The creation of the position is "long overdue," Program Executive Officer Ross Guckert said, adding that it's necessary to align with digital transformation to manage and integrate initiatives in the office's portfolio at the enterprise level. These include data, cyber, risk management framework reform, networking, data reference architectures and cloud strategy, he said Tuesday at AFCEA Belvoir's Industry Days conference.
The new CIO position, which he said will come about in the next few months, will be EIS's key interface with other offices executing the Army's digital transformation vision such as the Army's CIO, the G6, Enterprise Cloud Management Agency, Assistant Secretary of the Army for Acquisition, Logistics and Technology, and the Deputy Assistant Secretary of the Army for Data, Engineering and Software within ASAALT.
Army CIO Raj Iyer announced the digital transformation strategy last year. It aims to move the service away from outdated technologies and practices to a more 21st century organization.
EIS is working on several modernization efforts for the Army such as improving defensive cyber operations tools as well as key initiatives associated with the unified network strategy — which envisions a singular global network that connects the enterprise and tactical environments and can be accessed by soldiers at any place, at any time.