AFRL's Skyborg program gearing up for final software demonstration
The Air Force intends to transition Skyborg autonomy capabilities into a program to develop new autonomous drones.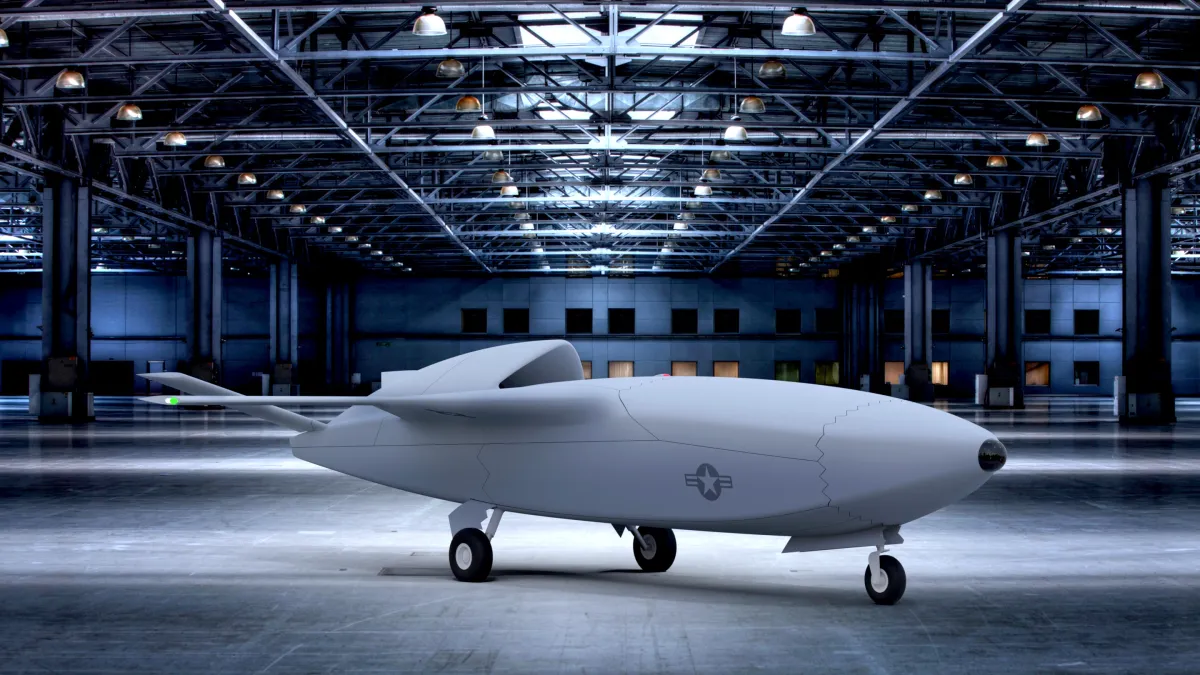 The Air Force Research Lab's Skyborg initiative is preparing for its final software demonstration as the service looks to transition the capability to a new robotic wingman program, according to a service official.
The Skyborg effort is focused on developing a platform-agnostic "autonomy core system" that could enable future combat drones to team with crewed aircraft. The Air Force intends to transition the capability to a new program to develop unmanned "collaborative combat aircraft" (CCA) that could accompany manned fighter jets such as the Next-Generation Air Dominance platform.
Skyborg is one of AFRL's "Vanguard" programs — a designation that means it's a top priority S&T project for the service.
"This program demonstrated autonomous collaborative software" that could be applied to unmanned platforms "that may be bringing to bear different types of missions, whether it be sensing or weapons or electronic attack or training," Deputy Assistant Secretary of the Air Force for Science, Technology and Engineering Kristen Baldwin said during a virtual event broadcast by Defense News on Thursday.
The Skyborg technology has already been demonstrated with unmanned platforms developed by industry.
"We had some very successful test flights last year. We were able to showcase that portability of autonomous collaborative capability between the manned and the crewed and the uncrewed vehicles," she noted.
More milestones are on the horizon.
"Continuing this year and next year, what we're going to be doing is we're focusing on finally transitioning, closing down the Vanguard. All of that technology, including the architecture for the development of that software and that autonomy capability is transitioning right into" the CCA project, Baldwin said. "And so in '23 we're looking forward to a final demonstration of our software, which is really going to be demonstrating the autonomy skills and the different applications, like I mentioned, and demonstrating out that architecture that allows us to be portable across the system of systems, if you will, for these collaborative combat aircraft."
Secretary of the Air Force Frank Kendall has said that a new CCA acquisition program could be formally launched as early as fiscal 2024, although the acquisition strategy is still being fleshed out.
Meanwhile, another Vanguard program focused on developing autonomy capabilities — Golden Horde — has also made significant progress and will be winding down next year, Baldwin said.
While Skyborg has been focused on creating an autonomy core for aircraft, Golden Horde has been exploring what AFRL describes as "networked, collaborative and autonomous" (NCA) air-launched weapons — including small diameter bombs — through live and virtual testing.
"We were able to demonstrate how we might be able to take existing weapons systems … upgrade their capability to communicate with each other" and demonstrate "how these weapons can operate collectively rather than singularly," Baldwin said.
The Air Force has created a virtual "Colosseum" where these types of technologies can be showcased and industry teams can compete.
Modeling and simulation environments such as this could help engineers design future weapons that have an NCA capability built into them from the start, Baldwin said.