The military services should get on the same page regarding information warfare, says Rep. Langevin
Outgoing House Armed Services Subcommittee chairman wants to see more improvement from DOD on organization for information warfare.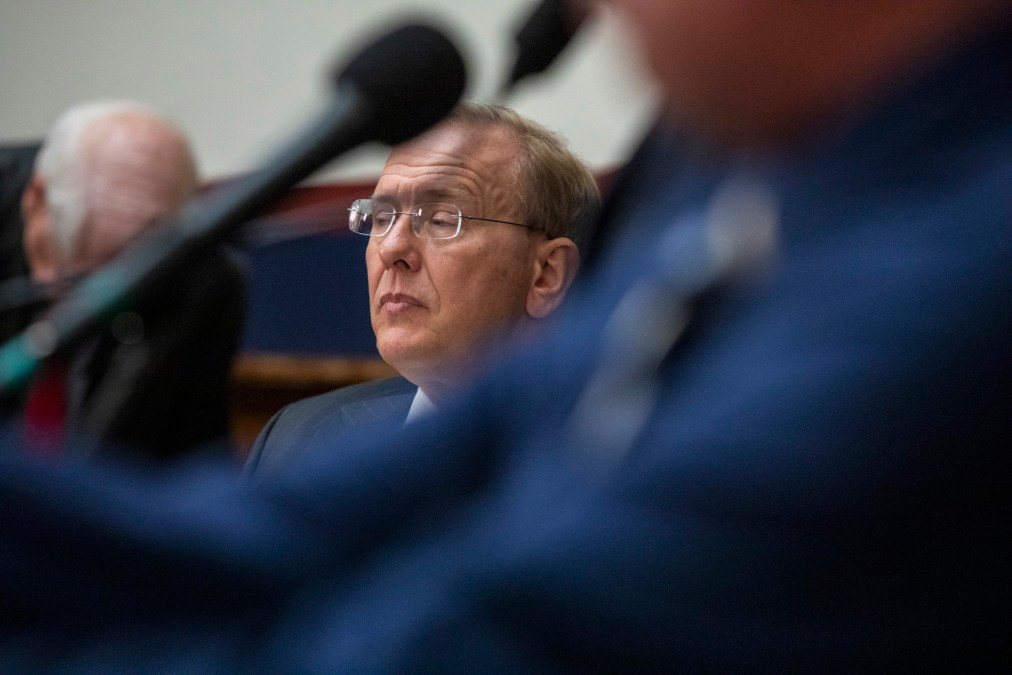 While each of the military services has its own approach to information warfare, one prominent member of Congress believes the existing divergence in lexicon can lead to dysfunction.
"Whenever a service discusses information warfare, information operations or information advantage, it's based on, I guess, a definition unique to that service," Rep. Jim Langevin, D-R.I., a key member of the House Armed Services Committee, told DefenseScoop in an interview. "When representatives of the five services are discussing information warfare, they're essentially having five different conversations. If we can't agree on a single definition, then how can we expect success in our operations?"
According to many outside experts, the Department of Defense has atrophied a lot of its information operations and information warfare prowess from the Cold War era, allowing other actors to gain parity and even advance in some regards.
The department recently released a revised doctrine for operations in the information environment, which broadly includes cyberspace, the electromagnetic spectrum and the cognitive space that involves influence and information operations, among others.
While the DOD is looking to make improvements, Congress remains frustrated at the slow pace.
Last year's National Defense Authorization Act Section 1504 directed an examination by the Office of the Secretary of Defense's current alignment for the integration and coordination of cyberspace activities with other aspects of information operations such as information warfare and electromagnetic spectrum operations.
However, the DOD has seemingly not made enough progress to date, according to Langevin, who is set to retire from Congress at the end of this term.
"Work in last year's NDAA Section 1504 where we discussed a major review within the Department of Defense to examine how it would manage these matters. It's been frustrating, the department has not even started let alone completed this work given its critical importance to modern warfare," Langevin said. "We're going to continue to press them on this issue."
When it comes to lexicon, Congress is seeking to withhold travel funds if the department doesn't develop joint terms, which it has yet to do as outlined in another previous NDAA.
Langevin described many of the challenges in the information environment — including challenges in cyberspace, electromagnetic spectrum operations or information operations — as not independent of each other but rather symptoms of an underlying problem.
"In this way, we've essentially lost the forest for the trees, if you will," he said. "I think to tackle these important issues we need to redefine the problem ahead of us."