Army further distancing itself from 'information warfare' moniker
In forthcoming doctrine, the Army has evolved prior thinking as it applies to what the service calls information advantage.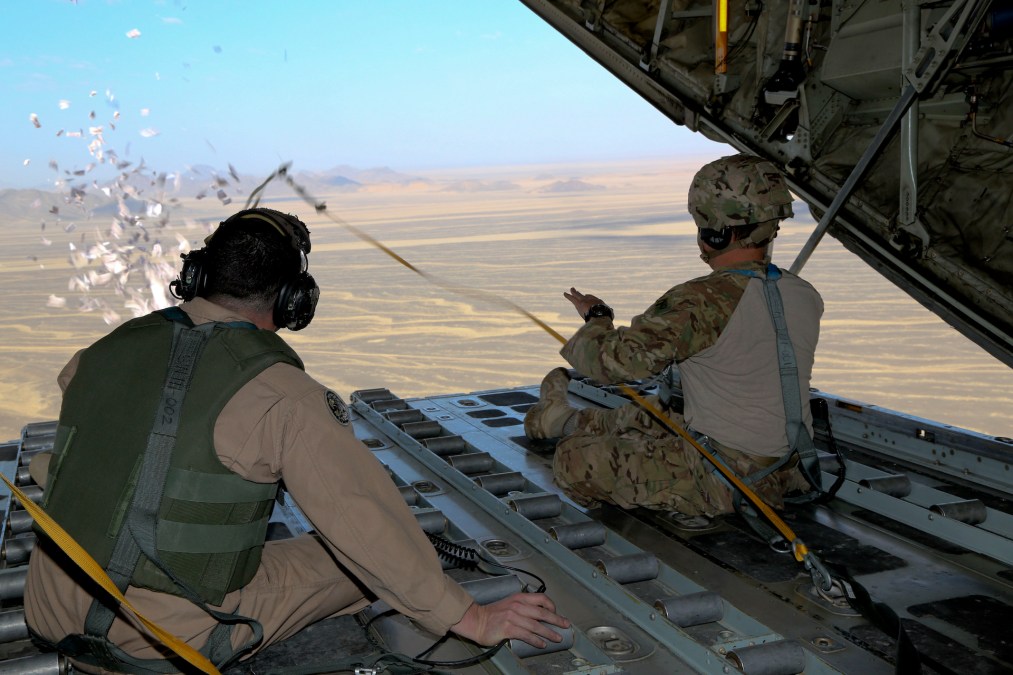 AUGUSTA, Ga. — The Army has evolved its thinking with regard to the pillars of forthcoming doctrine focused on the information sphere, avoiding references to "conducting information warfare" and opting instead for the term "attack."
For several years, the Army has been charting down a path of information advantage that will outline how the service will fight and win in this realm.
It first unveiled five pillars for information advantage in mid-2021: enable decision-making, protect friendly information, inform and educate domestic audiences, inform and influence international audiences, and conduct information warfare.
Now, the pillars are: enable, protect, inform, influence and attack.
The change in terminology from "information warfare" to "attack" was done to account more for physical destruction caused by military operations, Col. John Agnello, director of the Army program office for information advantage at the Cyber Center of Excellence, said Wednesday during a presentation at the TechNet Augusta conference.
"We're using the term 'attack,' because the other thing that we incorporate in attack is physical destruction. You drop a bomb on someone's house, you're definitely going to influence them somehow. Doing things in the physical dimension also has an information advantage," he said. "Thinking of that holistically."
The service had been charting down a path of information warfare since the 2018-2019 time period. However, bureaucratic bottlenecks and competing desires led the Army to adopt "information advantage" as its doctrinal term of art.
Since those discussions, the Army has continued to evolve and further separate itself from the information warfare nomenclature.
"The big thing with attack, when we first looked at this, we started to use the term 'information warfare' … [but] we've kind of gotten away from the concept of information warfare, because the U.S. as a whole, when we think information warfare, we use those terms towards our adversaries," Agnello said. "The Chinese conduct information warfare, the Russians conduct information warfare. [We're] not wanting to use that type of phrase."
The Army, which does not have a definition for "information warfare," has loosely articulated what it consists of, mainly through the lens of what the enemy is doing to friendly forces.
The Army's field manual for operations, published in late 2022, notes: "Adversaries often employ cyberspace capabilities and information warfare to destroy or disrupt infrastructure, interfere with government processes, and conduct activities in a way that does not cause the United States and its allies to respond with force."
IW "refers to a threat's orchestrated use of information activities (such as cyberspace operations, electronic warfare, and psychological operations) to achieve objectives. Operating under a different set of ethics and laws than the United States, and under the cloak of anonymity, peer threats conduct information warfare aggressively and continuously to influence populations and decision makers," the document states. "They can also use information warfare to create destructive effects during competition and crisis. During armed conflict, peer threats use information warfare in conjunction with other methods to achieve strategic and operational objectives."
Adversaries over the last decade have recognized the importance the information sphere plays in being able to seize narratives and win without firing a shot by denying and degrading capabilities while also sowing confusion. In recent years, top U.S. competitors such as Russia and China have reorganized their military forces, centrally placing IW capabilities under a single entity.
These capabilities consist mostly of cyber, electronic warfare, information operations, deception, psychological operations, space and intelligence.
The Pentagon has realized this and begun to do the same, in one way or another. While some observers have said the reorganization is too slow, some progress has been made. However, there is still no Defense Department-wide definition for "information warfare."
Congress has taken notice of the lack of common language within the DOD, and in a defense policy bill sought to limit funds within the department until the secretary provides joint lexicon for terms related to information ops.
Last year, the Joint Staff published a revision to its information doctrine, Joint Publication 3-04, Information in Joint Operations. Following suit, the Marine Corps revised its approach and doctrine on information to be more in line with joint doctrine and lexicon. The Air Force also published an information warfare strategy and implementation plan last year, opting to place five functional areas under the IW umbrella.
The Army is planning on publishing Doctrinal Publication 3-13, Information Advantage, in October, Agnello said during a presentation at TechNet.
The Army is the outlier among the joint forces as the only service to not adopt information as a joint warfighting function.
"We refer to the 'information dimension' of the operating environment, and the joint world refers to the 'information environment.' We adamantly believe in the Army that there's one operational environment — and information is the dimension therein," Maj. Gen. Paul Stanton, commander of the Army Cyber Center of Excellence, has previously told DefenseScoop. "We think that that's important because we need commanders to think about the totality of their operating environment and not ignore information — they can't because it is a dimension within which they have purview and responsibility."