DOD too slow in fielding EW capabilities, prominent congressman says
Despite progress in reinvigorating attention to the electromagnetic spectrum, Rep. Don Bacon (R-NE) believes the military is still too slow in fielding capabilities.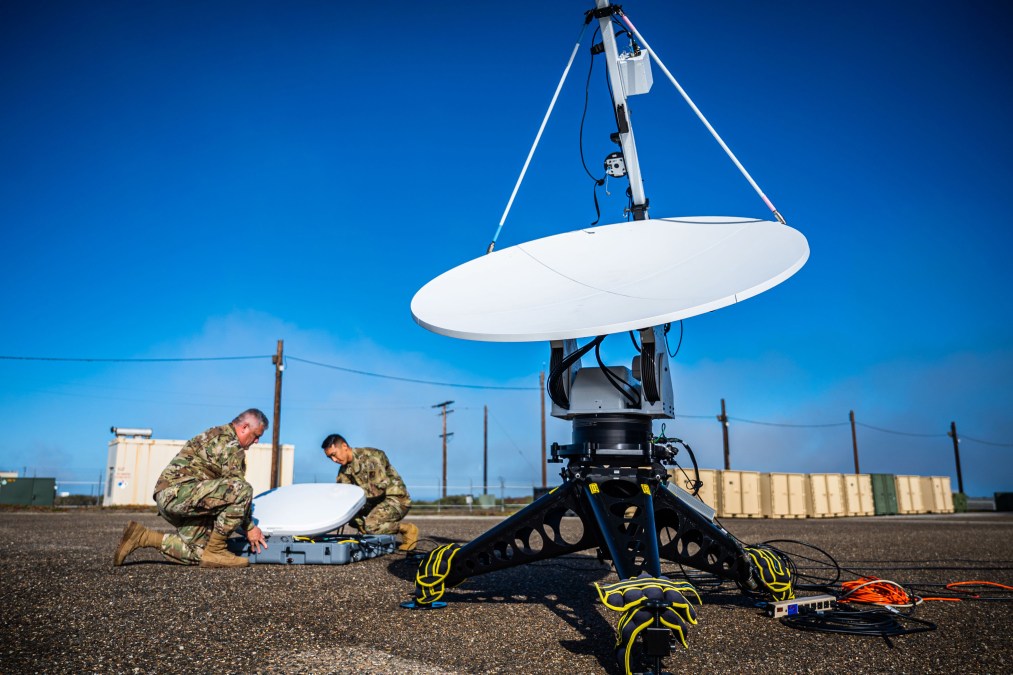 The military is too slow to field critical electronic warfare capabilities, according to a prominent member of Congress.
"I'm seeing a lot of talk, a lot of thinking going on behind closed doors. I don't see the output, the actual combat capability output that we need in EW. We're not there yet," Rep. Don Bacon, R-Neb., a retired electronic warfare one-star general with the Air Force, said Tuesday during an event hosted by the Hudson Institute. "A lot of planning, not a lot of output. We're just too slow."
At the end of the Cold War, the DOD largely divested much of its high-end electronic warfare capabilities.
The Department of Defense has made a lot of progress within the last few years rebuilding its prowess within the spectrum.
Much of that progress, has been due to congressional prodding, Bacon argued, however.
"If it wasn't for Congress, any progress we made in the last six or seven years, I don't think would happen. The military was not interested, generally, in putting someone in charge, new strategy, funding lines. It was us mandating it in the [National Defense Authorization Act]. A lot of times the military doesn't like congressional interference. In this case, we did some good," Bacon said. "We would've not had the great results if it wasn't for Congress. It wasn't the DOD coming in saying here's our plan for EW. No, it was [us] coming in saying we're going to add four aircraft here, we're going to protect this fleet, we're going to do this, that."
Former officials have also acknowledged that without Congress, certain necessary changes – such as directing strategies, organizations, point people and command and control relationships – likely would not have occurred.
With certain progress being made on the organizational and administrative side, Bacon is now turning his attention towards capabilities, or lack thereof.
"My main concern is it's well and good to have the [Joint Electromagnetic Spectrum Center], a strategy and doctrine [but] until you start actually seeing, I'll call it, iron, capability, the ability to put military capabilities out in the field, then it's all talk," he said.
The Army, for example, has been working for much of the last decade to rebuild its capabilities – in the sensing, command and control, and offensive realm. Aside from urgently needed systems that were rapidly delivered to certain theaters to fill gaps relative to threats, the Army has not had an offensive jammer program of record. Units will start to get the first program of record system in the next year or so.
Similarly, the Navy has been working to field one of its mainstay modernized capabilities, the Next Generation Jammer, for several years with the first variant awarded in 2016.
Bacon noted that the U.S. military is too bureaucratic, slow and top-heavy, which has led to delays in capabilities.
"We're going to have to keep pushing until they start leading in this area. Unfortunately, that's how I perceive it," he said regarding what Congress can do to address these gaps.
Officials in the past have noted that these invisible electronic tools must harness the power of software to be more rapidly fielded and adaptable.
However, according to Bacon, some of the services just aren't budging for these capabilities.
"One of the services, I'm trying to be nice, gave us a brief saying this is the capability we need to counter our threats in Asia. I go 'How much are you budgeting for it?' It was zero. There's a disconnect there," he said. "Until they can come in and say this our need and here's our plan to get there, here's how we're spending the money, it's just all talk. I feel compelled that we have to keep pushing them until they're leading on this. I just haven't seen it yet."
Bacon recognized the difficulties with finite budgets and other priorities, but from his perch, "what they're really saying is 'OK we need this capability but we're not going to spend it.' Pretty much asking us to find a way to do it for them."