Pentagon, telecom industry's battle over spectrum symptomatic of a troubled system
The U.S. military uses a part of the mid-band spectrum to operate its radars, satellites, navigation systems and more. Now wireless companies want that same spectrum to host commercial 5G.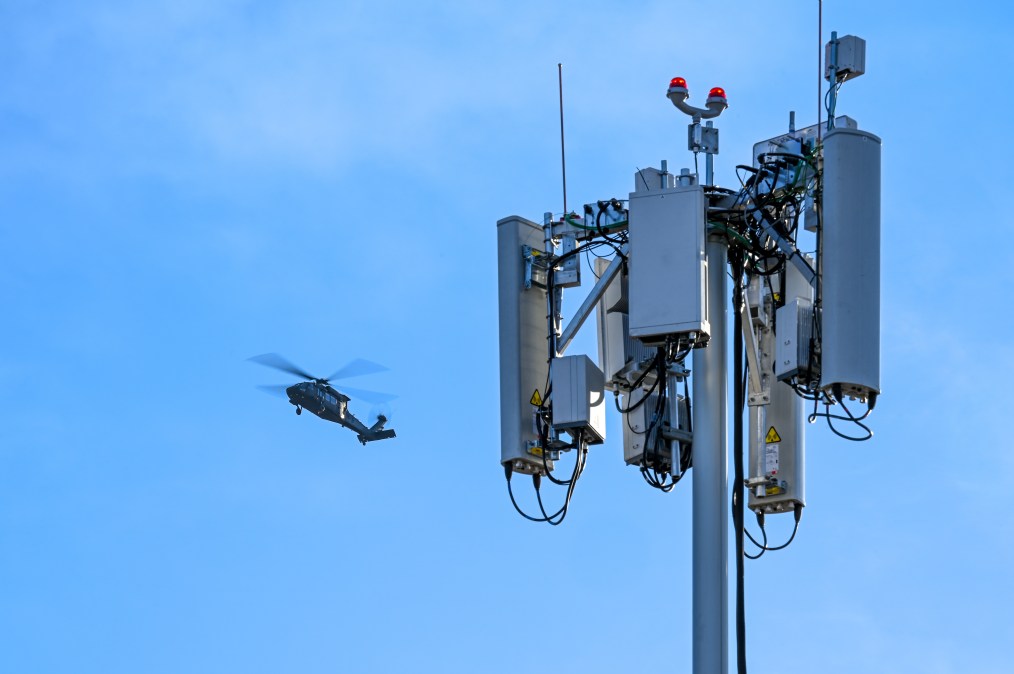 For decades, the Department of Defense has had relatively unquestioned access to a large portion of the electromagnetic spectrum — a critical resource that enables capabilities like radars, satellite communications and navigation systems.
However, a number of leaders at the Pentagon concerned that access may soon be taken away.
"That part of the spectrum is where we have many of our capabilities across the Joint Force," Air Force Chief of Staff Gen. Charles "CQ" Brown said in July during his confirmation hearing to be the next chairman of the Joint Chiefs of Staff. "If we had to vacate that, we'd lose that capability and we'd have to figure out how now to regain that capability, and that will take time and cost money."
Brown's comments to the Senate Armed Services Committee were echoed by numerous Pentagon officials throughout this year's budget hearing process. They represent one side of a yearslong battle between the Defense Department and the commercial telecommunications industry over access to the 3.1-3.45 GHz S-band.
That portion has been solely designated to the Defense Department for decades. But telecommunications companies are arguing that obtaining access to it is crucial for them to meet a rising demand for 5G wireless technology.
The National Telecommunications and Information Administration (NTIA) is on the cusp of releasing a highly anticipated congressionally mandated study — which the Pentagon participated in — discussing potential impacts to the department if it had to give up parts of the spectrum to commercial companies. The study is also examining the feasibility of both 5G providers and the Defense Department sharing the spectrum, requiring additional technical and scheduling agreements between both parties.
However, experts told DefenseScoop the conflict is symptomatic of an outdated spectrum management system plagued by policy, legal and technological guardrails. At the same time, freeing up spectrum for commercial use could be considered a national security interest.
"Even a relatively short time ago, 20-30 years ago, the military could command part of the spectrum and not have to compete, but that's no longer the case," Joseph Kirschbaum, director of defense capabilities and management at the Government Accountability Office, told DefenseScoop in an interview. "We are well past that where the military can own and operate everything with impunity. The commercial world is knocking at their door in every single area."
The 'Goldilocks spectrum'
The electromagnetic spectrum is a range of frequencies or wavelengths on which energy and information are transmitted. Each frequency range, ranging from high to low, has different use cases — lower frequencies are often used for transmitting radio waves across long distances, while higher frequencies are used in X-rays.
But while the spectrum exists all around us, it is not an infinite resource. Multiple users aren't able to simultaneously use the same frequencies in the same geographical location without running into interference and impeding their respective operations.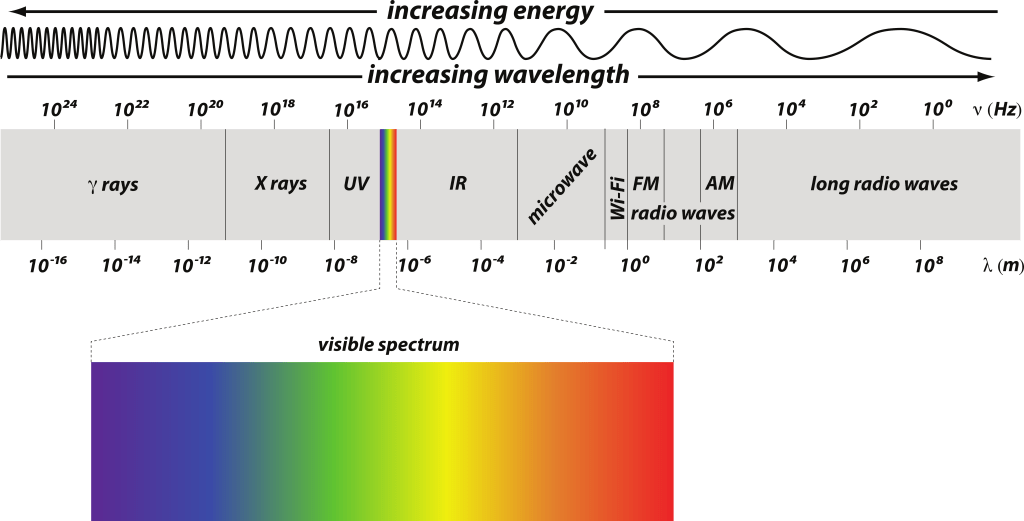 To avoid overlap, portions of the spectrum are allocated to the commercial industry by the Federal Communications Commission (FCC) in the United States, while the NTIA, an agency under the Commerce Department, regulates government spectrum use — including the Department of Defense's portion in the 3GHz range. Typically, the FCC holds auctions where specific stakeholders can bid to purchase certain bands.
"Before 1990, they were offering spectrum like taxi cabs. There wasn't a lot of demand for it, and so DOD and other federal agencies got used to having these big sprawling allocations of the spectrum, and they didn't really feel any incentive to modernize or upgrade their equipment to be more officiant," said Jim Lewis, director of the Strategic Technologies Program at the the Center for Strategic and International Studies.
Considered mid-band spectrum, the 3.1-3.45 GHz range is largely used for the Pentagon's air-, land- and sea-based radars, weapons systems and other electronics — such as the Navy's Aegis AN/SPY radars and the stationkeeping equipment on Air Force C-130 aircraft.
Because of its incumbent access, then-Commandant of the Marine Corps David Berger told senators that many of the U.S. military's systems were specifically designed to optimize those frequencies.
"We had access to that when the requirements were developed, that is why we went with that weapon system," Berger said during an April SASC hearing. "If that access is lost, then the very reason you pick that part of the band of the spectrum for a radar, for electronic warfare, for a training system — all that is lost to us."
New technologies are being developed to operate via the S-band, as well. During a separate congressional budget hearing in May, Chief of Space Operations Gen. Chance Saltzman told SASC lawmakers that the Space Force's Deep Space Advanced Radar Capability (DARC) will use that part of the spectrum.
"If we were not able to use that piece of spectrum, not only would we lose the time that we have already invested in — as much as several hundred million dollars — that we have already put into development, but it would also mean that we have to use a different portion of the electromagnetic spectrum which isn't as capable in determining and discriminating capabilities in deep space," Saltzman said.
Paul Challoner, vice president of network product solutions at Ericsson North America, explained that the commercial telecommunications industry was largely uninterested in the 3GHz spectrum range for many years, mainly because previous generations of wireless technology could only access lower frequencies.
Then 5G came along in 2018. The latest generation is able to harness more of the spectrum than previous iterations and the characteristics of 3GHz frequencies are ideal for hosting ubiquitous, wireless connectivity, Challoner said.
"We call it the 'Goldilocks spectrum,'" he told DefenseScoop. "It's not too high, not too low, it's just perfect."
While other nations have primarily been focusing 5G development in the 3GHz spectrum, the United States has been slow to allocate it for commercial use, he noted. Much of that is due to the Pentagon's hold over that portion and its apprehension to relocate so that commercial users could access it.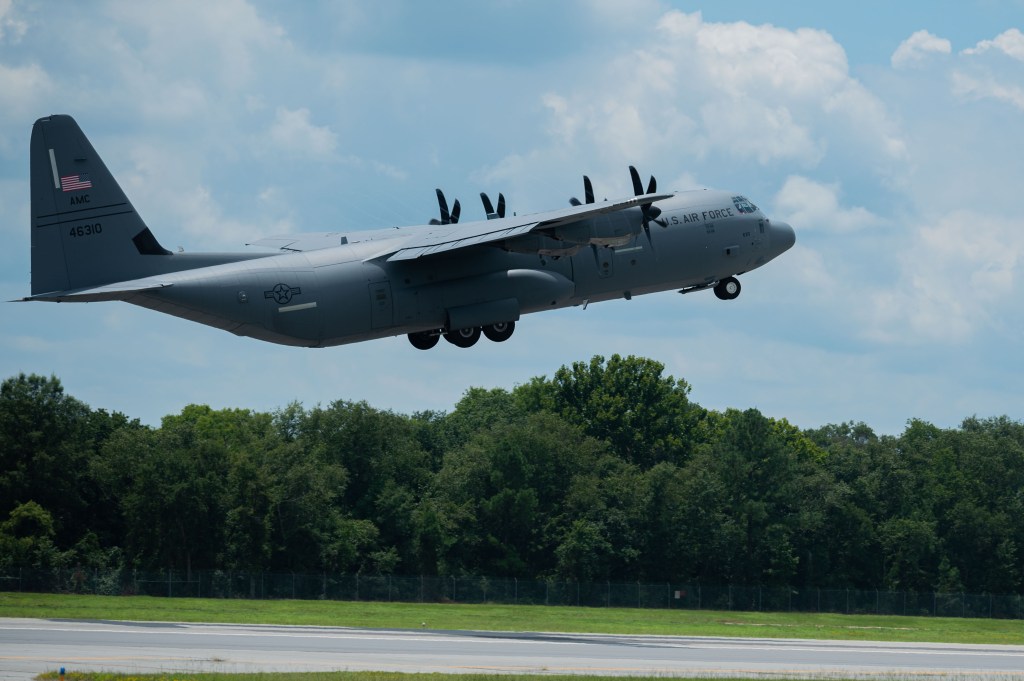 "What DOD is finding is they have been operating in an area of the spectrum that has not been contested before, and now it is becoming contested," Kirschbaum said. "So then now their choices are [to] put up the walls and wall that off, which from a governance and legal perspective may not be possible, or they have to take a technical solution, which will require some technical adaptation."
At the same time, Kirschbaum noted the Defense Department is also in the process of developing its own use cases for 5G technology and may be hesitant to give up that spectrum without a plan to reacquire it or get new technology to make up for the loss.
A Pentagon official told DefenseScoop that if the department had to vacate a range of the spectrum, it would require the military to completely redesign their systems from the ground up so that they are able to operate using different frequencies on the electromagnetic spectrum.
"Oftentimes that different frequency range may be less ideal for the needs of any particular mission, as different areas of the electromagnetic spectrum have various strengths and weaknesses in supporting different missions," the official said. For example, frequencies higher than 3GHz can send more data at higher resolutions but are more sensitive to interference from buildings and weather effects, they added.
Depending on the scope of the required modifications or replacements, it could take anywhere from "3 to 5 years or longer" to implement the change, then field and operationally accept modifications, they said.
In addition to time, Secretary of the Navy Carlos Del Toro told SASC lawmakers it would take an estimated $250 billion to relocate just the Department of the Navy's systems to a different spectrum band.
"So, I am really fearful of the secondary consequences that some of these decisions could actually lead us to," he said.
The 5G advantage
In a letter sent to the White House in April, CTIA President and CEO Meredith Atwell Baker pleaded with the Biden administration to make at least 1,500 MHz of mid-band spectrum available for licensed commercial use — arguing that it was imperative for the United States to maintain its technological, economic and national security edge against adversaries such as China.
"Expanding full-power commercial access to spectrum is also vital to maintaining U.S. global leadership in wireless," read the letter from CTIA, a lobbying organization representing the telecommunications industry. "Absent U.S. leadership in the global spectrum ecosystem, China and other ambitious nations will seize technological advantage by disproportionately shaping — and benefiting from — global 5G developments, 6G, and other technologies of the future."
Challoner said the 1,500 MHz request is a lot, but the commercial sector is in need of more spectrum due to the transition to 5G. In 2022, the United wireless industry used around 17 gigabytes of data per person, he said. That metric is expected to triple to 55 gigabytes in five years.
"Never before has spectrum really been in so much demand, and that's because with 5G and general traffic growth we need more and more spectrum," Challoner said.
Technology developed for 5G allows for wireless communication providers to access higher bands on the electromagnetic spectrum. As a result, 5G is expected to exponentially improve performance compared to previous wireless generations with faster network speeds and better real-time communication capabilities — all while connecting an unprecedented number of mobile devices.
A 2020 GAO assessment noted that with additional technology development, 5G proliferation can enable smart cities, boost the autonomous vehicle industry and expand the Internet of Things.
But without more spectrum access, the wireless industry is limited in how much it can develop in the United States, potentially stifling technological and economic leadership and giving adversaries like China a competitive advantage, CSIS's Lewis said.
"The way people make goods, the way people create wealth has changed to rely more on mobile devices, software, computing, the cloud, artificial intelligence — that's the economic base of the future. And if we cut one piece of that out, we're just not going to be as competitive," Lewis said. "If we say you can't use 5G, … we will be at a disadvantage in creating wealth and creating innovation."
Even though these issues may seem like a zero-sum game, a similar situation occurred in the 1990s after the initial introduction of the mobile phone prompted a demand for more spectrum, Lewis said.
To make spectrum available for the wireless industry without depriving government users, the United States created the Spectrum Relocation Fund. It allowed the FCC to auction off parts of the federal-occupied spectrum to commercial companies, and some of the money made during that auction would go to previously incumbent users as reimbursement.
Those funds could be used to modernize equipment so that it could access different spectrum bands, while wireless companies could use the spectrum — meaning "everyone was happy," Lewis said.
However, that system has since collapsed. In March, Congress failed to renew the FCC's authorities to auction off the spectrum since they was first granted in 1993.
"The U.S. had a real advantage over other countries in being able to flexibly reallocate spectrum to the most efficient use. And the market auctions determine that. If it wasn't efficient, people wouldn't pay for it," Lewis said. "Losing that authority has put the U.S. behind a lot of other countries in the way it allocates spectrum, so it's doing real damage to the economic strength of the United States."
Now, Lewis said it's imperative that the nation restore its practice of auctioning and reimbursing federal users for relocations — albeit in a way that is optimized for modern technology and is beneficial to both commercial and national security interests.
A path forward
While the problem seems to be at a standstill, both the wireless communications industry and Defense Department are pursuing near- and long-term solutions that take a more holistic look at the needs of each side.
Vacating the DOD's entire spectrum band is "off that table," a Pentagon spokesperson told DefenseScoop, although the study being spearheaded by NTIA will examine the feasibility of vacating different portions.
Lewis stressed that even if the Defense Department is asked to vacate parts of its spectrum without compensation, it's a process that would be done over several years.
"Actually, in the past, what we've seen is that DOD is actually better off because they move to more modern equipment," he said. "It's not like you have to turn everything off and suffer."
Kirschbaum noted that the Pentagon would likely begin looking at older systems that it already plans on retiring soon as indicators of where to give up spectrum.
"Some of these things have been around for decades and they know they're going to be retiring them, so that provides them a timeline to say, 'Look, we're going to retire this system, we won't need that part of the spectrum anymore because we're not going to be using it in the future.' That's an easy decision," he said.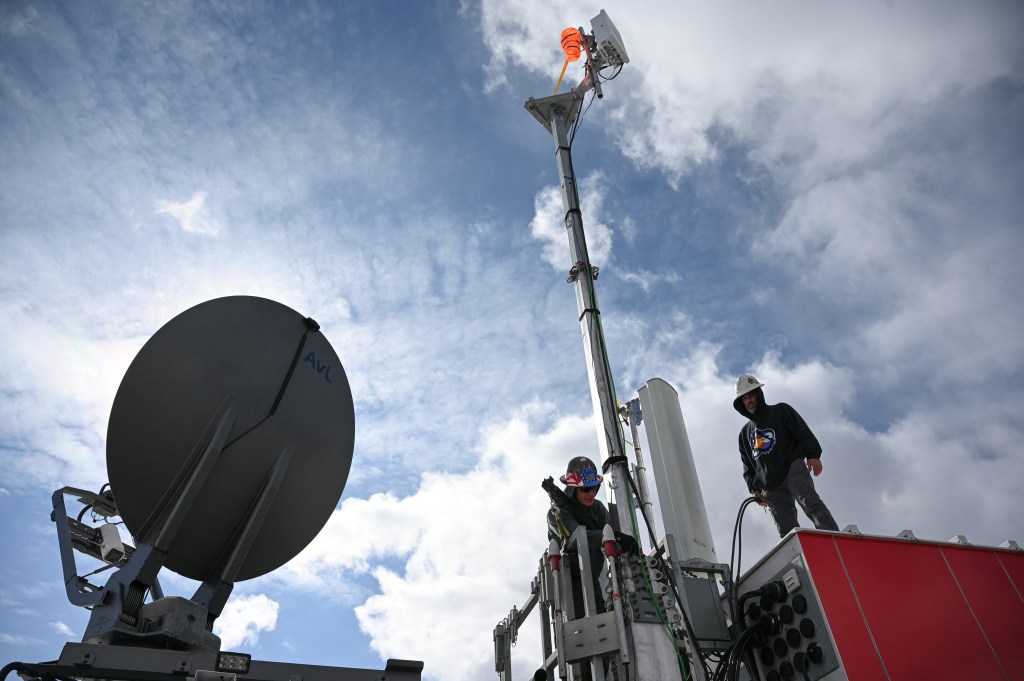 Another option — and one that will be a key part to NTIA's upcoming study — is a concept known as dynamic spectrum sharing. Instead of having one incumbent user for a section of the electromagnetic spectrum, multiple users have access to and use the same frequency bands by optimizing spectrum use.
"You're using the same spectrum for multiple uses, and then if someone else is using it and the DOD are primary users you have to avoid that," Challoner said. "So then we say, 'Okay, I hear you coming.' Or, 'I hear you using the spectrum, I'm going to move somewhere else, I'm not going to use that.'"
The Pentagon spokesperson told DefenseScoop the study is taking into account geography, time and frequency. DOD officials have stated they are waiting to hear the results of the study — expected no later than Sept. 30 — before making any final decisions on next steps.
It's a solution that would require additional technology development, schedule deconfliction and official agreements between the Pentagon and commercial companies in order to prevent interference, but Kirschbaum said there is a key upside in spectrum sharing policy: the Defense Department would know who it was sharing with.
"What you don't want is a situation where you are without further agreement, you are sharing the spectrum with someone who you do not know who you're sharing with," he said. "The elephant in the room is obviously foreign adversaries who are using the electromagnetic spectrum, or companies owned by foreign adversaries who are using that spectrum and weren't part of that agreement."
The Defense Department is doing its own experimentation work alongside commercial providers on dynamic spectrum sharing at Hill Air Force Base in Utah, one of the several U.S. military 5G technology development programs underway.
The project is tackling technical feasibility, methods and utility of spectrum sharing between Hill's private 5G network and airborne radars operating on the same spectrum band, including the E-3 Sentry airborne warning and control system (AWACS) and C-130 Station Keeping Equipment, according to the Pentagon.
The Defense Department can be hard to share with in general due to how powerful some of its radars are, but working around these airborne radars would be a significant challenge for commercial 5G providers, Challoner noted.
"On ships, you can kind of predict where they are. The land-based radars, obviously you know exactly where they are and you can sort of work around that. But the national security flights, you don't know where those are, so planning around the interference there can be challenging," he said.
Lewis said that even though spectrum sharing would likely be the solution, it would take a few years to implement. In the near term, he urged U.S. leaders to lay out a roadmap to more efficient use of the spectrum, along with restoring the FCC's auction authority.
"DOD spectrum-using equipment is decades old. Its like old gas-guzzling cars from the 1960s when gas was five cents a gallon and nobody cared about fuel efficiency. When spectrum was free, nobody cared about spectral efficiency," Lewis said. "There are legitimate things that the DOD needs to do, but it doesn't need as much spectrum as it now has."
In the commercial world, Challoner said stakeholders are continuing to advocate for a spectrum pipeline and a national spectrum strategy that would help facilitate long-term spectrum use. The strategy would address interests from both federal users and commercial companies, as well as begin planning for future generations of wireless technology like 6G.
The NTIA began working with federal agencies on a national spectrum strategy earlier this year.
"We need to have a competitive 5G infrastructure, and a subsequent competitive 6G infrastructure to be the innovation platform for the future," he said. "But we fully recognize that national security is also an imperative, and that's why it still comes back to this balance."