CDAO extends timeframe for data strategy and dashboard development with Booz Allen Hamilton
The creation of the nascent office impacted a preexisting contract, DefenseScoop confirmed.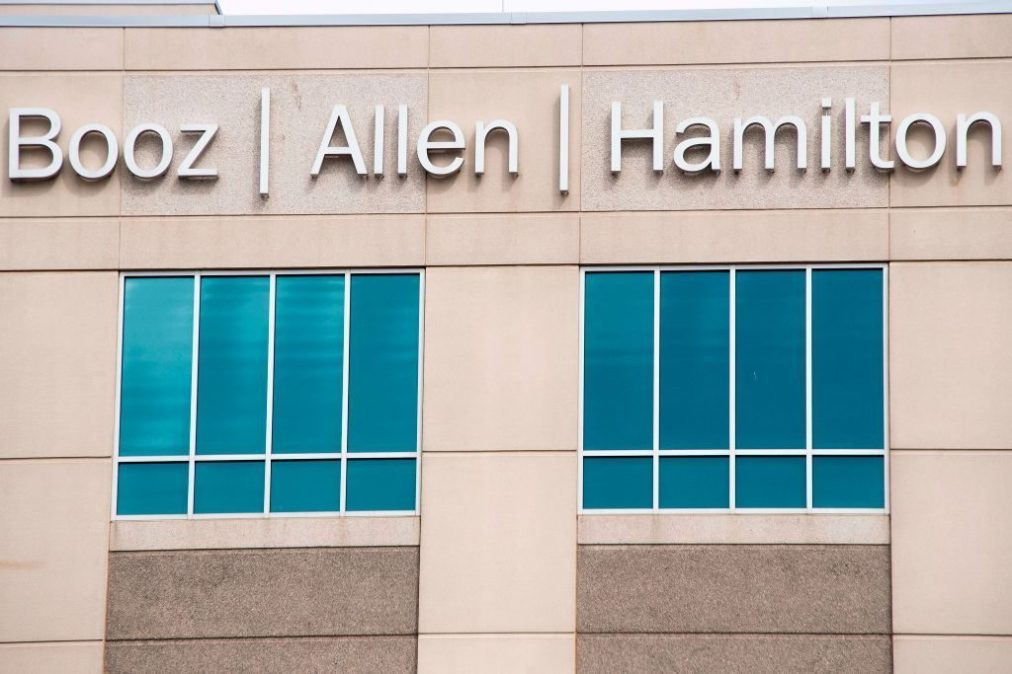 The Pentagon's Chief Digital and AI Office (CDAO) was approved to extend an existing contract with Booz Allen Hamilton to finish up policy development and data governance work that was not completed on schedule due to complications from the complex restructure that formed the nascent office, DefenseScoop confirmed.
With a six-month base period and six-month option period, the total estimated dollar value for this contract is more than $1.8 million.
In a recently published short-term Limited Sources Justification document, Defense Department officials wrote that re-competing the original requirement for the work and going with a vendor other than Booz Allen Hamilton would cause months-long delays for the CDAO and force the government to pay duplicate costs of an estimated $3 million.
"The creation of the [CDAO] and the reorganization involved with [its creation] impacted the original contract," Kathleen Clark, the office's spokesperson, told DefenseScoop on Thursday.
In December 2021, Deputy Defense Secretary Kathleen Hicks issued a memo establishing the CDAO to strategically advance data, artificial intelligence and associated digital solutions across DOD's vast enterprise. That significant bureaucratic shakeup merged several of the department's technology-pushing components — Advana, Office of the Chief Data Officer, Defense Digital Service, and Joint Artificial Intelligence Center (JAIC) — under the new office.
The CDAO reached initial operational capacity in February and officially transitioned to full operational capacity in late November.
Work that was previously led by Booz Allen Hamilton for a CDAO component before the merger will now continue under this recently approved sole-source justification.
In the justification document, federal officials wrote that this broad "reorganization has required [the CDAO] to integrate the capabilities, personnel, over 25 acquisition portfolios and governance of its constituent organizations, while concurrently sustaining momentum on priority projects that align to" the office's mission.
As the hefty restructuring continues to unfold, DOD officials recently determined that more time was needed to complete about 25% of work required under a task order that was already in progress for data strategy and data policy development; data council and data working group support; and the making of dashboards for DOD business health analysis and performance.
Clark did not get into much deeper specifics on those efforts, but said that this extension would essentially enable the office to "continue the completion of the DOD Data and AI Strategy document undergoing DOD-wide review, developing Data and AI policy documents under development, the submission of the Annual DOD Chief Data Officer report to Congress in staffing with the military services, and developing Principal Staff Assistant (PSA) dashboards and use cases to support the business health performance measurements as directed by the Deputy Secretary of Defense."
This sole-source action, she added, is also intended to enable the CDAO "to complete its acquisition portfolios review," as well as requirements stated as part of its long-term acquisition strategy.
In the justification document, DOD officials wrote that Booz Allen Hamilton has the Top Secret cleared-staff, training and technical acumen to meet the CDAO's demands for this ongoing work that the company had been leading. They also noted that a notice of intent to sole source was issued on SAM.gov in late November — and closed on Dec. 10 with no response.
A spokesperson from Booz Allen Hamilton declined DefenseScoop's request for more information.
Notably, though the CDAO met full operational capacity on Nov. 20, the approval notice states that the office is, at this point, "not fully formed and is still in the process of integrating its various offices."
"Thus, the long-term needs for this requirement is unknown," it added. "This sole source serves as a stop-gap measure to allow thorough market research to determine a sound procurement method."
Clark told DefenseScoop: "Every day we are maturing as an organization. The reorganization has been and is happening."