Army network design for 2025 to focus on division level for first time
The Army's Capability Set 25 will focus holistically on the division as opposed to brigades.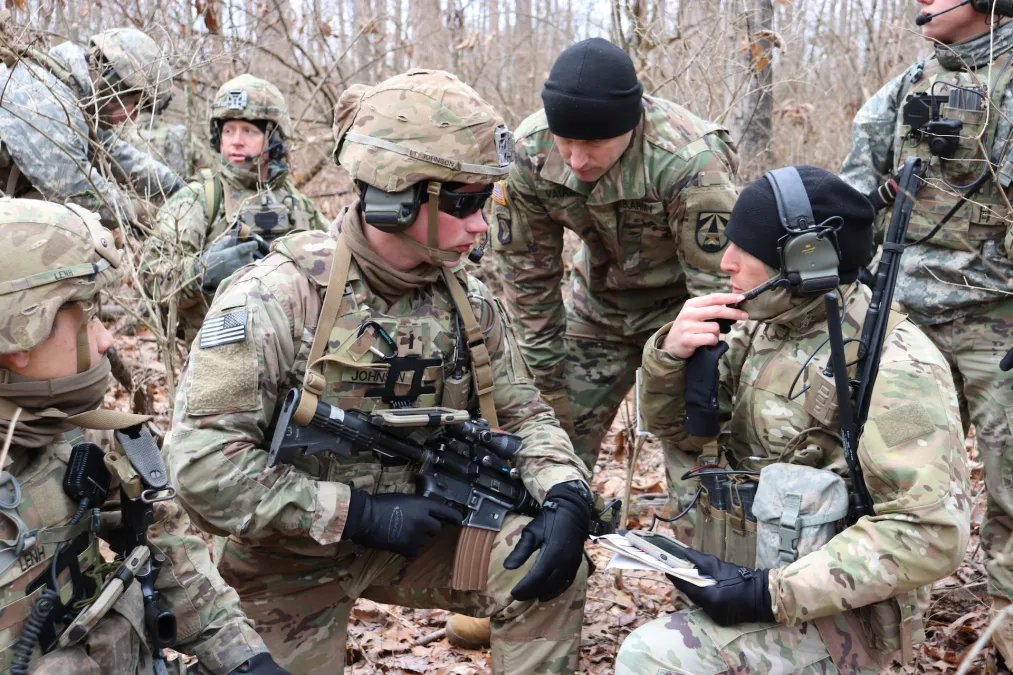 As the Army is preparing to lock in the design architecture to experiment with the next phase of its tactical network this spring, it will focus on the division holistically for the first time.
The Army has adopted a multiyear strategy involving the incremental development and delivery of new capabilities to its integrated tactical network, involving a combination of program-of-record systems and commercial off-the-shelf tools. Those "capability sets" now provide technologies to units every two years, each building upon the previous delivery. Capability Set 21 was primarily designed for infantry brigades, whereas Capability Set 23 is focused on Stryker brigades and Capability Set 25 is focused on armored brigades.
However, Capability Set 25 will also focus on the division holistically for the first time.
"The focus of [Capability Set] 25 as we go into the preliminary design review will be the division as the unit of action," Maj. Gen. Anthony Potts, program executive officer for Command, Control, Communications-Tactical, said at AFCEA's Northern Virginia's Army IT Day on Thursday. Preliminary design review refers to the stage in the program for which the Army locks in a design architecture for experimentation as opposed to critical design review, which locks in the architecture for fielding. The preliminary design review is slated for the spring of this year.
To date, these capability sets have mostly been focused on brigade.
As the Army – and Department of Defense – turns its focus on nation-states, the service is transitioning to the division as the unit of action rather than the brigade as it was during the global war on terrorism.
"Like all things, we change, right? We change, we adapt, based on what our adversaries are doing, based on the environment around us. For many, many years now, we've been in a brigade-centric Army. As I'm sure everybody in this room is aware, we are now going back to the division as the unit of action," Potts said.
Capability Set 21 was initially focused on connectivity for brigade-and-below units to set the foundation for the integrated tactical network and successive capability sets to build upon. Capability Set 23 expands on that, providing increased command post capabilities to enhance on-the-move operations, improved command and control and situational awareness on mounted platforms, and battalion-wide voice and data network capabilities while also providing capabilities to infantry division headquarters.
With Capability Set 23, the Army for the first time will field its integrated tactical network equipment to a division headquarters as well as enabler units, creating a communication bridge from maneuver brigade combat teams, to their support elements, to the division headquarters. It will be fielded to the 82nd Airborne Division in Fiscal Year 2023.
Capability Set 25 will continue to build on the foundation looking at automated communications options when one form is jammed or not working, tools for network operations, enhanced planning capabilities and command post management, and reduction capabilities, among other items.
It also now focuses on armored formations, the most difficult to integrate given the nature of the vehicles – for which space and power are constrained – and how they fight.
The Army is using a series of pilot efforts in 2023 and 2024 to help inform this effort, as well as a series of one-off technology integration efforts at Project Convergence in September 2022 for proof of concept for how to integrate technologies on platforms, such as Abrams tanks.