Pentagon CIO issues implementation plan to guide enterprise SATCOM capabilities
The plan heavily takes into account that the Department of Defense is working more closely with commercial and international partners for global satellite communications to power JADC2.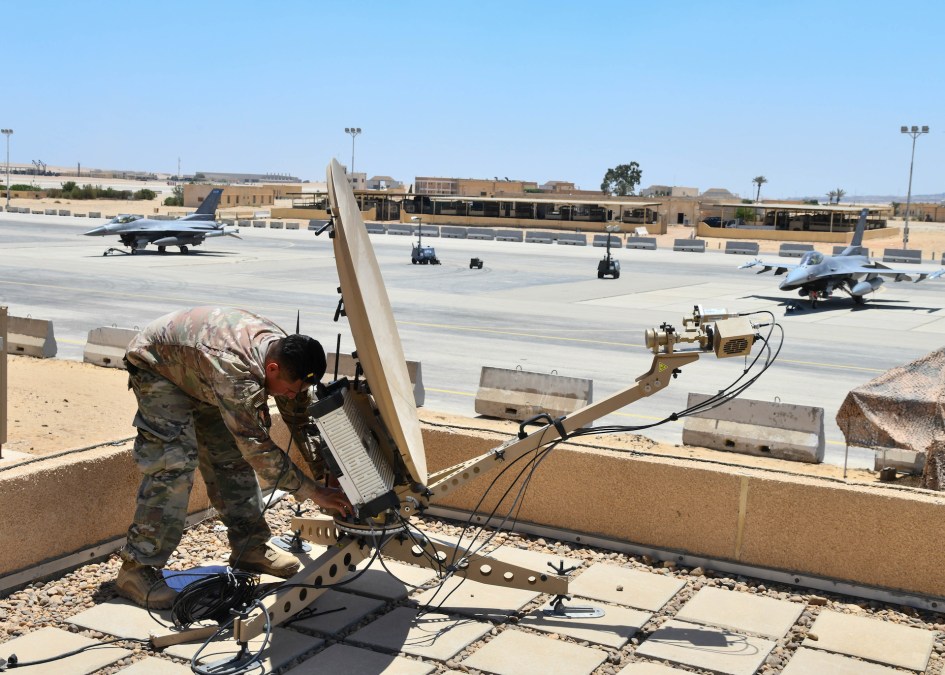 As the Department of Defense looks to work more closely with commercial and international partners for global satellite communications, the Pentagon's CIO recently issued an enterprise implementation plan that outlines how the department plans to evolve to facilitate U.S. Space Command's role as "the Global SATCOM Manager."
DOD CIO John Sherman's office issued the Enterprise SATCOM Management and Control (ESCMC) Implementation Plan in December, but it was first publicly released this week. The plan references the 2019 DOD Modernization Strategy and Space Force's 2020 Vision for Satellite Communications documents and looks to build on them by "delivering operationally relevant SATCOM resource planning and allocation."
This is especially key, the plan says, as the U.S. military builds out its own satellite communications but also increasingly relies on external partners such as commercial providers like SpaceX's Starlink and international allies to deliver a more global satellite network that will be the backbone of Joint All-Domain Command and Control.
"The ESC-MC Implementation Plan also provides the foundational capabilities necessary for the on-going Future SATCOM Force Design, including increased reliance on commercial SATCOM and stronger partnerships with our Allies, as the Department builds out and executes Joint All Domain Command and Control (JADC2)," Sherman wrote in an introductory memo, ordering DOD components to resource the capabilities described in the blueprint with appropriate planning, programming and budgeting.
The highly technical plan goes on to lay out an enterprise approach and framework for how the Pentagon will develop a modern, global SATCOM capability, coordinating efforts across the department's many stakeholders over the next decade and beyond. This includes three phases: establishing standards and governance; achieving services, data and network management integration; and completing development and delivery of enterprise capabilities, which includes tasks such as automating resource allocation and fusing situational awareness.
"The global threat landscape is constantly evolving and remaining competitive and modernizing our digital environment is imperative for the Department of Defense (DoD) to meet challenges not only from great powers and regional adversaries, but also from violent and criminal non-state actors and extremists. We must act now to secure our future," says the plan's foreword. "The Department of Defense (DoD) Digital Modernization Strategy recognizes this and calls for the following action in DoD Satellite Communications (SATCOM) as part of its approach to 'strengthen overall adoption of enterprise systems to expand the competitive space in the digital arena.'"
The war in Ukraine has shown how critically important satellite communications are in modern conflict. The U.S. pledged to deliver SATCOM capabilities in support of Ukraine last fall. Elon Musk's SpaceX has also provided its Starlink services to Ukraine, showing how commercial companies are playing a bigger role in providing digital infrastructure for defense.