Spacecom leader warns of potential 'failure modes' as DOD pursues commercial space capabilities
The Pentagon see a number of advantages in tapping into commercial offerings as it moves to augment its capabilities and capacity.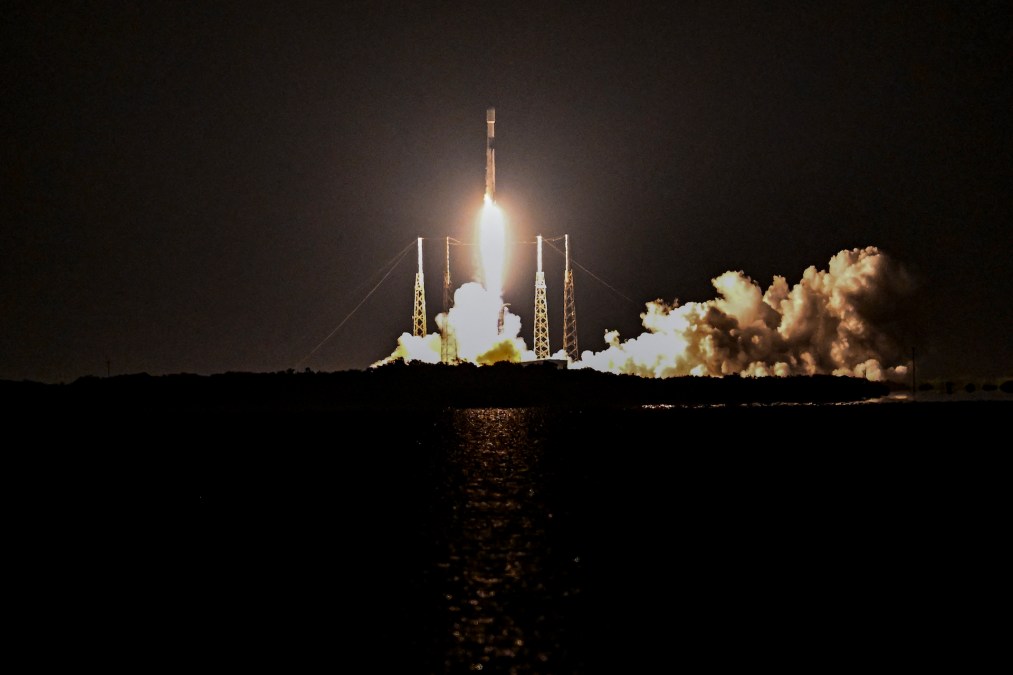 The Pentagon wants to lean more on the commercial space sector for systems and services, but there needs to be additional dialogue and information-sharing about threats to those types of assets, Defense Department officials said Tuesday.
The department sees a number of advantages in tapping into commercial offerings as the DOD moves to augment its capabilities and capacity.
"I think if you really want to go fast, that's what you do — you take advantage of commercial. We need to continue to take advantage of commercial space communications … space domain awareness services, commercial launch, other commercial services. Leveraging commercial services at speed diversifies the architecture and adds resiliency. It's really key," Frank Calvelli, assistant secretary of the Air Force for space acquisition and integration, said during remarks at NSSA's Defense and Intelligence Space Conference. "I think if we can get it commercially as a commercial service, we probably should."
Calvelli previously served as principal deputy director of the National Reconnaissance Office, and he wants the Pentagon to take a page out of that agency's playbook.
"Something that the NRO did that we're going to try [at DOD] is what the NRO did for imagery was they took all the requirements and put them together and said, 'How much can I satisfy with commercial?' And then they pulled those off the side and allocated them to commercial … I think we can take the same approach," he said.
Defense officials are "actually looking at that where we take all the comm requirements and stack 'em and then figure out can we allocate a chunk of these to commercial. And I think that's a really good approach," he added.
Additionally, leveraging commercial spacecraft would support the Pentagon's strategy of moving to a more distributed architecture featuring smaller satellites and multiple orbits including low-Earth, medium-Earth and geostationary.
"I would love our adversaries to think that every COMSAT in LEO, GEO and MEO that's commercial — we're on. Because that makes their targeting a lot more difficult," Calvelli noted.
Lt. Gen. John Shaw, deputy commander of U.S. Space Command, also called for doing more to take advantage of the innovation and research-and-development work that's happening in the commercial sector.
Spacecom is the U.S. military's combatant command that is responsible for areas that are more than 100 kilometers above the Earth's surface.
The Defense Department needs to avoid potential "failure modes," according to Shaw.
"A failure mode is not leveraging commercial to the greatest extent we possibly could," he said. "In some ways, commercial can go a whole lot faster than the government can go … I think another challenge that we will realize to a greater degree in the days moving forward is how do we get enough capacity to do what we want for our various space missions? And commercial will provide that augmented capacity. And so we absolutely need to partner there."
However, relying more on the commercial world will require closer partnerships when it comes to addressing potential risks, he cautioned.
In the past, commercial space companies haven't built their systems with potential cyber, electromagnetic, or physical threats in mind. And that is a concern for U.S. military officials.
"There will have to be better collaboration between the commercial sector and the national security sector to understand potential threats in space," Shaw said.
As an example, he noted the ongoing Ukraine-Russia war in which SpaceX has been providing Starlink satellite communications capabilities to Ukraine. Adversaries could try to interfere with those types of systems.
"If you're operating a satellite communications capability that might be somehow supporting the Ukrainian effort, you can bet the Russians don't like it. If you're operating a commercial ISR capability that is somehow contributing to the Ukrainian war effort, we know Russia doesn't like it. And so we need to be again working collaboratively as we go forward" to take potential threats to commercial space systems into account, Shaw said.
Another potential "failure mode" could occur if companies fear their systems will come under attack and become wary of helping the U.S. military during a conflict.
"We need to partner with commercial to share the threat environment and making sure that we all see that homogeneously together to optimize everyone's performance and capabilities and operations," Shaw said.
"If we need those capabilities from our national security interests, you know, how do we … partner with commercial so that we don't have another failure mode, which would be … we have reliance on commercial systems, but as soon as the war begins and they start to come under threat commercial just says, 'OK, we're done.' That's bad for a lot of reasons. It's bad for operational reasons. It's bad for deterrence. And so that would be a failure mode we want to avoid. So we have to have a continuing dialogue about realizing these things happen and what are the solutions to those. I'm not going to propose those solutions. I just laid out the challenge that I think we'll have, and we need to talk about it collectively," he said.
Determining the right mix of military and commercial systems that support the Pentagon's space missions will be an "iterative process" that the DOD will have to figure out in the years ahead, Shaw added.
The Pentagon is "fully committed" to partnering closely with the commercial space sector, Undersecretary of Defense for Intelligence and Security Ron Moultrie said.
The department and the intelligence community plan to allocate billions of dollars for commercial space capabilities over the next decade, Moultrie noted, and an innovation fund has been established to further these types of efforts.
Finding the best way to securely integrate commercial capabilities into the national security architecture and ensure they're resilient will be a challenge, he said.
"We have committed to declassifying information about these threats when possible and have established mechanisms to share information with commercial providers to enable them and help them protect their systems," Moultrie said.
Pentagon officials are evaluating the department's classification guidelines with the aim of maximizing information-sharing "where appropriate." They're also looking at current policies to determine if revisions or new policies are needed to maximize the DOD's collaboration with the commercial sector, he noted.
"We embrace the expansion of commercial space capabilities," Moultrie added. "They're really game-changers … and they're major shifts in where we were before. However, we must keep privacy considerations paramount as we determine how to best integrate and securely deliver commercially derived products and services to users in a timely manner."